Quanto costa l'abbonamento ?
Se non siete convinti dell'offerta dei cataloghi Amazon Prime Video ed Apple+ e volete cominciare fin da oggi a usare Netflix, sono tre le tariffe a disposizione: base, premium, standard. La differenza fondamentale del servizio, risiede nel numero di dispositivi che è possibile usare per connettersi e una sempre elevata grafica video.
L'opzione base permette lo streaming di film e serie tv in un solo schermo in definizione video standard a soli 7,99€/mese. L'opzione standard permette lo streaming online su due schermi alla volta con una grafica video in HD a soli 11,99€/mese. L'opzione premium permette lo streaming online su 4 schermi alla volta con una grafica video in Ultra HD a soli 15,99€/mese. Ogni piano tariffario può essere cambiato in qualsiasi momento.
Introduzione
Il catalogo di Netflix Italia è in continuo aggiornamento. Sono tantissime le serie tv e i film presenti e ogni giorno è possibile avere qualche nome nuovo, rischiando di non annoiarsi mai. Rispetto ai suoi concorrenti Amazon e Apple, nell'App di Netflix abbiamo un'offerta più ricca di contenuti, dovuto anche al fatto che è un servizio attivo da molto più tempo. Possiamo trovare al suo interno film e serie tv di vecchia data, ma anche tante novità, fino ad arrivare al mese di Maggio 2020.
Al contempo è pur vero che molti contenuti potrebbero avere una vita solo temporanea e non sappiamo quanto resteranno disponibili per lo streaming online. Qui entriamo in gioco noi, e senza perdere tempo, potrete verificare subito se la vostra serie preferita è in streaming nel catalogo o se è stata tolta.
Tutte le serie tv sono riportate in ordine alfabetico così come è possibile trovarle sul catalogo Netflix. Nei titoli è compreso qualsiasi prodotto a puntate: serie animate, per bambini e famiglie, documentari, talk show e collezioni. Ci sono tutte le serie tv, nessuna esclusa.
Lettera A
Cominciamo con una lista lunghissima di serie tv, tra cui c'è l'imbarazzo della scelta. Abbiamo nomi come Arrested Development se si vuole ridere, Archer per gli amanti dei fumetti, o ancora la serie sci-fi Altered Carbon. Per gli amanti delle serie animate Aggretsuko, e per i teen drama Atypical, che affronta il tema dell'autismo in età adolescenziale maniera molto profonda.
A Certain Scientific Railgun
A korean Odyssey
A Love So Beautiful
A Taiwanese Tale of Two Cities
A tutto reality
A Very Secret Service
A.I.C.O.
Abstract: The Art of Design
Abyss
Adventure Time
Affari al buio: Canada
Afflicted
After Life
Agent
Agents of S.H.I.E.L.D.
Aggretsuko
Aguzzini in casa: la vicenda del piccolo Gabriel Fernandez
Ainori Love Wagon: African Journey
Ainori Love Wagon: Asian Journey
AJ and the Queen
AJIN: Demi-Human
Al Hayba
Alexa & Katie
All About the Washingtons
Allacciate le cinture! Viaggiando si impara
Altered Carbon
Alto mare
Altro che caffè
ALVINNN! And the Chipmunks
American Vandal
Ande magiche
Angel Beats!
Angry Birds
Another Life
Answer for Heaven
Apache: La vita di Carlos Tevez
Apaches
Aquarius
ARASHI's Diary -Voyage-
Archer
Ares
Argon
Arrested Development
Arriva il mostro!
Arriva YooHoo
Arthdal Chronicles
Ash vs. Evil Dead
Assassination Classroom
Astronomy Club: The Sketch Show
Atelier
Atom: The Beginning
Atypical
Avatar – La leggenda di Aang
Awake: The Million Dollar Game
Lettera B
Il panorama questa volta è veramente da urlo. Il primo maggio 2020 è tornata disponibile sull'app di Netflix, la bellissima serie comedy italiana Boris. Abbiamo inoltre nomi enormi come Breaking Bad (e il suo film sequel El Camino) e Better Call Saul. Per le serie animate Bojack Horseman e per gli amanti dell'isola del tesoro Black Sails.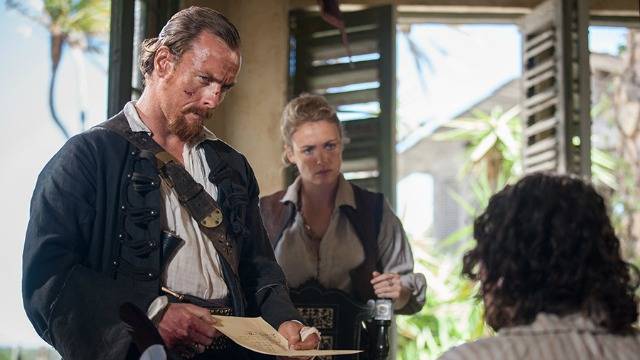 B: The Beginning
Baby
Baby Boss: di nuovo in affari
Baccano!
Back Street Girls -GOKUDOLS-
Backstage
Bad Blood
Bad Guys: Vile City
BAKI
Bakugan – Battle Planet
Balla e canta con Vera
Bangkok Buddies
Bangkok Love Stories: Hey You!
Bangkok Love Stories: Innocence
Bangkok Love Stories: Objects of Affection
Bangkok Love Stories: Plead
Barbie Dreamhouse Adventures
Barbie Life in the Dreamhouse
Bard of Blood
Basketball or Nothing
Battlefish
Bazoops!
BEASTARS
Beat Bugs
Bebè: viaggio nel primo anno di vita
Becoming Champions
Belle & Sebastian
Benvenuti in famiglia
Best.Worst.Weekend.Ever.
Better Call Saul
Between
Beyblade Burst
Big Mouth
Bill Nye Saves the World
Bitten
Black
Black Earth Rising
Black Lagoon
Black Lightning
Black Mirror
Black Money Love
Black Sails
Black Spot
Black Summer
Blazing Transer Students
Bloodline
Bloodride
Blue Exorcist
Bobby Kennedy for President
Boca Junior Confidential
Bodyguard
Bojack Horseman
Bonding
Booba
Bordertown
Boris
Boss
Bottersnikes & Gumbles
Brave Miss World
Breaking Bad
Brews Brothers
Broadchurch
Broken
Brooklyn Nine-Nine
Brotherhood
Brown Nation
Buddi
Buddy Thunderstruck
Bugie d'aprile
Bumping Mics with Jeff Ross & Dave Attell
Buon quel che vi pare
Buone feste dal Madagascar
Busted!
Lettera C
Questa volta andiamo leggermente più sul ricercato. Tra i titoli presenti abbiamo C'era una volta per gli amanti del fantasy e la divertentissima Community. Per gli amanti della letteratura Chiamatemi Anna (la storia di Anna dai capelli rossi). Per le serie animate il famosissimo Cocco Bill e Castlevania tra le più recenti novità nel panorama seriale animato.
C'era una volta
C'era una seconda volta
Cabins in the Wild with Dick Strawbridge
Cacciatori di incendi
Cagaster of an Insect Cage
Califfato
Calimero
Camaron Revolution
Cannon Busters
Captive – In ostaggio
Car Masters: dalla ruggine alla gloria
Cardcaptor Sakura
Carmen Sandiego
CAROLE & TUESDAY
Carri armati – Nell'inferno della guerra
Castlevania
Chambers
Champions
Charlotte
Chasing Cameron
Cheapest Weddings
Cheerleader
Chef's Table
Chef's Table: Francia
Chelsea Does
Chesapeake Shores
Chi era…? – Lo show
Chi ha ucciso Malcom X ?
Chiamatemi Anna
Chiamatemi Francesco
Chiami il mio agente!
Chica Vampiro
Chiedi agli StoryBots
Chiedi al medico
Chief of Staff
Children of the Whales
Chip and Potato
Chocolat
Chosen
Ci mancava solo Nick
Clarence
Club de Cuervos
Club de Cuervos: La ballata di Hugo Sanchez
Coach Snoop
Cocco Bill
Code Geass: Akito the Exiled
Code Geass: Lelouch of the Rebellion
Colazione, pranzo e cena
Collateral
Colony
Colorforms: Charlie e la città dei colori
Come insabbiare uno scandalo stupefacente
Come vendere droga online (in fretta)
Comedians in Cars Getting Coffee
COMEDIANS of the world
Community
Compagni di università
Conan Without Borders
Conversazioni con un killer: il caso Bundy
Cooked
Crash Landing of You
Crashing
Crazy Ex-Girlfriend
Crazyhead
Creeped Out – Racconti di paura
Cricket Fever: Mumbai Indians
Criminal: Francia
Criminal: Germania
Criminal: Regno Unito
Criminal: Spagna
Crossing Lines
Cuccioli
Cucina estrema
Cuckoo
Cupcake e Dino – I tuttofare
Cyborg 009 VS Devilman
Cyborg 009: Call of Justice
Lettera D
Vi ricordate il film di Quentino Tarantino Dal tramonto all'alba ? Ecco, esiste anche una serie tv, ed è su Netflix. Tra i prodotti originali più accattivanti citiamo Dark (terza stagione attesa per giugno). Per le serie animate Disincanto (dagli stessi creatori dei Simpson). Ma abbiamo anche titoli di spicco come Dirk Gently, e per gli appassionati dei fumetti un paio di nomi della DC. Saranno contenti anche i più piccoli con tanti prodotti DreamWorks.
Dal tramonto all'alba – La serie
Damnation
Dancing Queen
Danganronpa: The Animation
Danger Mouse
Daniel Sloss: Live Shows
Daniel Tiger
DanMachi
Dark
Dark Crystal: La resistenza
Dark Tourist
Date da mangiare a Phil
Dating Around
Daughters of Destiny
Dave Chappelle
Day and Night
Daybreak
DC Super Hero Girls
DC's Legends of Tomorrow
Dead to me – Amiche per la morte
Deadman Wonderland
Deadwind
Dear White People
Death by Magic
Death Note
Death Parade
Deep Undercover
Deep Water
Degrassi: Next Class
Delhi Crime
Dentro la mente di Bill Gates
Derek
Derry Girls
Designated Survivor
Designated Survivor: 60 days
Destini in fiamme
Devil May Cry
Devilman Crybaby
Diablero
Diagnosis
Dietro la prossima curva
Dino Girl Gauko
Dinotrux
Dinotrux Supercharged
Dion
Dirk Gently
Dirty John
Dirty Money
Disincanto
Disjointed
Doctor Foster
Dogs of Berlin
Dollar
Dolly Parton: Le corde del cuore
Donne brillanti
Donne in carcere
Dope
Dracula
Dragon pilot
Dragons: Oltre i confini di Berk
Dragons: Squadra di salvataggio
DreamWorks Storie da paura. Volume secondo
DreamWorks: Classici per le feste
DreamWorks: Storie da paura
Drifters
Drifting Dragons
Droppin' Cash: Los Angeles
Drug Lords
Durarara!!
Dynasty
Lettera E
La serie tv adolescenziale spagnola Elité, senz'altro troneggia in questa categoria, tuttavia non è l'unico nome interessante. Abbiamo ad esempio Erased, la prima stagione della sfortunata Everything Sucks! (cancellata alla prima stagione) e una delle ultime novità: Extracurricular.
Eastsiders
Easy
Edha
Eena Meena Deeka
El Chapo
El club
El Vato
Elite
Ellen Degeneres: Relatable
Empire of the Tsars
Eppure si muove
Eppur si muove – Galileo
Equestria Girls
Erased (anime)
Erased (live action)
Esame di coscienza
Ever After High
Everyday Miracles
Everything Sucks!
Evil Genius: la vera storia della rapina più diabolica d'America
Extracurricular
Extra Gear
Lettera F
Tra le serie tv spicca per distacco la famosissima Friends, considerata da molti la capostipite delle comedy. Ma il vero podio è preso d'assalto dagli anime giapponesi. Spaziamo da titoli come Full Metal Panic e Full Metal Alchemist, per arrivare alla saga di Fate e la famosissima Fairy Tail.
F is for Family
Facciamo ordine con Marie Kondo
Fairy Tail
Fangbone
Fast & Furios: Piloti sotto copertuna
Fastest Car
Fate/Apocrypha
Fate/Extra Last Encore
Fate/stay night: unlimited Blade Works
Fate/Zero
Fatto con la cannabis
Fauda
Feel Good
Felice o quasi
FIGHTWORLD
FINAL FANTASY XIV Dad of Light
Final Space
Fino all'alba
First and Last
First Team: Juventus
Five Came Back
Flaked
Flinch
Flint Town
Follow This
Follower
Food Wars!
Formula 1: Drive to Survive
Free Rein
Freud
Friends
Friends – Ragazze in missione
Frontiera
Frontiera verde
Full Metal Panic!
Fullmetal Alchemist
Fullmetal Alchemist: Brotherhood
Further Tales of the City (2001)
Lettera G
Per la categoria teen abbiamo l'amatissima Gossip Girl, ma non mancano altri titoli importanti come Glee. Per gli amanti dei fumetti Gotham e per le serie originali Netflix, abbiamo la miniserie Godless, molto ben fatta e ambientata nel Far West.
Gantz
Genius of the Ancient World
Genius of the Modern World
Gentefied
Geronimo Stilton
Ghost in the Shell
Ghost Wars
GHOUL
Giorno per giorno
Giri / Haji – Dovere / Vergogna
Girl from Nowhere
Girlboss
Girls Incarcerated
Giù le mani dai gatti
Giust'in Tempo
Glacé
Glee
Gli Acchiappaglitch
Gli agenti segreti di Churchill
Gli amici di papà
Gli orsetti del cuore e i loro cugini
Gli ultimi ragazzi sulla Terra
Gli ultimi zar
Glitch
Glitter Force
Glitter Force Doki Doki
Glow
Glow Up
GO! Vivi a modo tuo
Goblin Slayer
Godless
Good Girls
Good Morning Call
Good Witch
Goop lab con Gwyneth Paltrow
Gormiti
Gossip Girl
Gotham
Grace and Frankie
Grand Designs
Grandi eventi della Seconda guerra mondiale
Grandi notizie
Greenhouse academy
Greenleaf
Grégory
Grenseland – Terra di confine
Grizzy e i Lemming
Guilty Crown
Gypsy
Lettera H
Un altro grande nome delle comedy svetta in questa categoria. Il primo posto appartiene senz'altro ad How I Met Your Mother, la quale ormai è diventata una presenza costante sul catalogo. Se parliamo di titoli di vecchia data Homeland. Chi apprezza l'horror non potrà non guardare Hill House. Tra le novità di questo maggio 2020 abbiamo Hollywood, che racconta la vita degli attori nell'America del dopoguerra.
H – Helena
H20
H20: avventure da sirene
Haikyu!! L'asso del volley
Halloween con Pocoyo: Storie da brividi
Happy Jail
Happy!
Harry e Bunnie
Harvey Girls per sempre!
Hasmukh
Hatchimals
Haters Back Off
Haunted
Havana Noir: Le indagine di Mario Conde
Heavy Rescue: Inferno d'asfalto
Heidi
Heidi Bienvenida
Hello Ninja
Hello, My Twenties!
Hellsing
Hellsing Ultimate
Henry Danger
HERO MASK
Hi Bye, Mama!
Hi Score Girl
Hibana: Spark
High School DxD
Highschool of the Dead
Hilda
Hill House
Hinterland
Hip-Hop Evolution
Historical Roasts
Hitler's Circle of Evil
Hollywood
Home – Le avventure di Tip e Oh
Homeland
Hostages
Hot Girls Wanted: Turned On
Hotel Transylvania
How I Met Your Mother
How to Live Mortgage Free with Sarah Beeny
Huge in France
Hyena
Hymn of Death
Hyperdrive
Lettera I
Questa categoria vede un bel confronto tra i documentari e le serie animate, soprattutto quelli per bambini. Tra gli originali Netflix, la serie teen I Am Not Ok With This, tratta dall'omonimo fumetto. Se parliamo di anime abbiamo tutta la serie di Inuyasha e per l'animazione american I Griffin. I documentari sfoggiano molti titoli interessanti tra cui i film e i giocattoli della nostra infanzia ma anche Il caso di O.J. Simpson.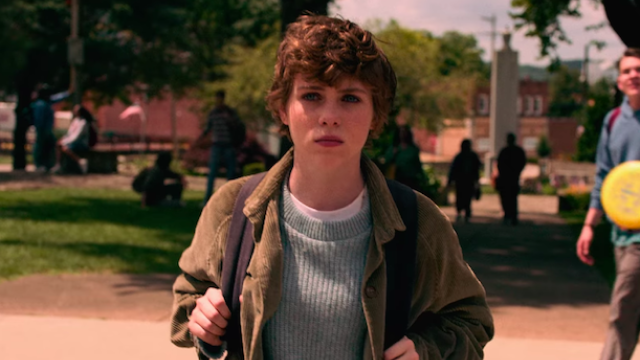 I 43 studenti di Ayotzinapa
I AM A KILLER
I Am Not Ok With This
I banditi di Jan
I cavalieri dello zodiaco – The Lost Canvas
I cieli di Escaflowne
I corvi neri
I Croods – Le origini
I delitti di Valhalla
I film della nostra infanzia
I giocattoli della nostra infanzia
I Griffin
I Have a Script
I migliori amici dell'uomo
I mitici segreti di Kung Fu Panda
I padroni del paradiso
I pionieri dell'oro
I Puffi
I racconti di Masha
I racconti di paura di Masha
I ribelli
I segreti dei grandi castelli inglesi
I segreti dei narcos
I segreti di chef Nadiya
I Think You Should Leave with Tim Robinson
I Thunderman
Ice Fantasy
ID-0
Il boia insospettabile
Il camerino di Julie
Il carnivoro
Il caso
Il caso di O.J. Simpson
Il coronavirus in poche parole
Il detenuto
Il farmacista
Il formidabile mondo di Bo
Il gatto col cappello
Il magico scuolabus riparte
Il metodo Kominsky
Il mio grande amico Dude
Il mio incontro con El Chapo
Il nome della rosa
Il nostro pianeta
Il piano nella foresta
Il piccolo grande Bheem
Il piccolo lama
Il piccolo regno di Ben e Holly
Il prescelto
Il principe dei draghi
Il principe di Peoria
Il processo
Il processo di Tokyo
Il regista nudo
Il sapore delle margherite
Il sesso in poche parole
Il suono del tuo cuore
Il suono del tuo cuore: Reboot
Il Trenino Thomas
Il vicino
Immortals
In poche parole
In fuga
In the Bosom of a Thorn
Inazuma Eleven
Ingovernabile
Ingress: The Animation
Innocent
Innocente
Insatiable
Inside the Freemasons
Inside the Mossad
Inside the World's Thoughest Prisons
Instant Hotel
Interior Design Masters
Interni da favola
Intersection
InuYasha
Io e i sette nani
Iron Man: Armored Adventures
Irrefrenabili
It's Bruno!
Itaewon Class
Izombie
Lettera J
Catalogo molto scarno per questa categoria. Tuttavia possiamo trovare Jane the Virgin, una serie tv comedy molto famosa e completa di tutte le stagioni. Gli altri titoli sono poco conosciuti e potrebbero interessare qualche sporadico cacciatore di tesori.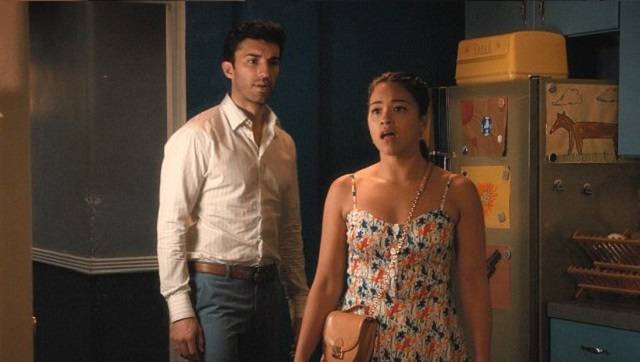 J-Style Trip
Jack Whitehall: Travels with my Father
James Acaster: Repertoire
Jamtara – Sabka Number Ayega
Jane the Virgin
Japanese Style Originator
Jimmy – la vera storia di un vero idiota
Jinn
Johnny Test
Julius jr.
Justice
Lettera K
L'animazione è di nuovo il cavallo di battaglia in questa categoria. Tantissimi i titoli sia occidentali che giapponesi, alcuni conosciuti altri meno. Da citare sicuramente Kantaro e Kiseiju, tuttavia c'è l'imbarazzo della scelta per chi ama il genere. Tra le altre serie tv da citare Knightfall e Kingdom.
K
Kabaneri of the Iron Fortress
Kakegurui
Kantaro – il rappresentante goloso
Karakai jozu no Takagi-san
KENGAN ASHURA
Kevin Hart: Don't F**k This Up
Kibaoh Klashers
Kill la KIll
Killer TV
Killer Women with Piers Morgan
Kingdom
Kipo e l'era delle creature straordinarie
Kiseiju: l'ospite indesiderato
Kiss Me First
Knightfall
Knights of Sidonia
Kong: Re dei primati
Kulipari: L'esercito delle rane
Kulipari: Nel mondo dei sogni
Kuromukuro
Lettera L
Oltre alla famosissima Casa di Carta, questa categoria contiene interessanti sorprese. Per gli amanti delle serie teen abbiamo Le terrificanti avventure di Sabrina e Locke & Key, ma anche le serie tv tratte da romanzi si difendono bene, con titoli come L'altra Grace e La Cattedrale del mare. Non mancano le leggende di vecchia data come Lucifer.
L'accademia dei cuccioli
L'alienista
L'altra Grace
L'amore è cieco
L'Ape Maia – La nuova serie
L'arte soffiata
L'assassinio di Gianni Versace
L'attacco dei giganti
L'estrema promessa
L'imbattibile Daitarn 3
L'impero ottomano
L'impero romano
L'inizio della vita: La serie
L'ispettore Gadget
L'ombra della verità
L'origine dei sapori
L'ultimo dragone
L'universo in espansione di Ashley Garcia
La brigata Costa del Sol
La casa de las flores
La casa di carta
La cattedrale del mare
La collina dei conigli
La cosa più bella
La famiglia McKellan
La foresta
La guerra del Vietnam
La Mante
La mente in poche parole
La mitomane
La nebbia
La prossima fantastica avventura di Archibald
La regina del flow
La regina del sud
La scienza del rischio
La tregua
La via dei tormenti
La scomparsa di Maddie McCann
La vittima numero 8
Ladies Up
Lady Dynamite
Land Girls
Larry Charles' Dangerous World of Comedy
Larva
Larva Island
Last Chance U
LAST HOPE
Le amiche di mamma
Le avventure del gatto con gli stivali
Le avventure di Tintin
Le bizzarre avventure di Jojo
Le Chalet
Le curiose creazioni di Christine McConnell
Le epiche avventure di Capitan Mutanda
Le imperatrice della notte
Le Lalaloopsy
Le ragazze del centralino
Le ragazze dell'hockey
Le ragazze di Alcàsser
Le regole del delitto perfetto
Le terrificanti avventure di Sabrina
Leggende
Leggende di Dragon Trainer
Leggende: Maestri del mito
LEGO Bionicle: Uniti per la vittoria
LEGO CITY 2018
LEGO Elves: I segreti di Elvendale
LEGO Friends: La forza dell'amicizia
LEGO Jurassic World: Secret Exhibit
LEGO Ninjago: Masters of Spinjitzu
Leila
Lettera al Re
Levius
Liberi sognatori
Life
Lilyhammer
Limitless
Little Things
Little Witch Academia
Littlest Pet Shop: Un mondo tutto nostro
Live
Living With Yourself
Lo show di Big Show
Lo straordinario mondo di Gumball
Loaded
Locke & Key
Losers
Lost & Found Music Studios
Lost in Space
LOST SONG
Love
Love 101
Love Alarm
Love and Fortune
Love, Death & Robots
Lovesick
Lucifer
Lugar de Mulher
Luis Miguel – La serie
Luna Nera
Luna Petunia
Luna Petunia: Ritorno a Strabilia
Lunatics
Luther
Lettera M
Tra i grandi titoli di questa categoria abbiamo Mad Men e Modern Family. Ciò che è davvero interessante però sono le serie originali Netflix: per gli horror abbiamo Marianne e per gli amanti dello psicologico la miniserie Maniac. Per il crime abbiamo invece Manhunt.
Mad Men
Made in Abyss
Made in Mexico
Maggie & Bianca: Fashion Friends
Magi: Adventure of Sinbad
Magic for Humans
Making a Murderer
Mako Mermaids: Vita da tritone
Malibu Rescue: La serie
Mamme glamour
Man to Man
Manhunt
Maniac
Mar de Plastico
Maradona in Messico
Marcella
Marching Orders
Marco Polo
Marianne
Marlon
Mars
Marseille
Marvel – Jessica Jones
Marvel – Luke Cage
Marvel's Daredevil
Marvel's Iron Fist
Marvel's The Defenders
Marvel's The Punisher
Masha e Orso
Master of None
Mazinger Edition Z: The impact!
Medal of Honor
Medical Police
Megalo box
Meglio di noi
Memories of Alhambra
Merlin
Messiah
Meteor Garden
Mia and Me
Middleditch & Schwartz
Midnight Diner: Tokyo Stories
Million Yen Women
Mindhunter
Mini Cuccioli
Miraculous
Miss Culinary
Miss Fisher – Delitti e misteri
Mob Psycho 100
Mobile Suit Gundam Unicorn
Mobile Suit Gundam: Iron-Blooded Orphans
Modern Family
Molang
Monarca
Monkey Twins
Monty Python's Flying Circus
Monzon
More Tales of the City (1998)
Mortale
Motown Magic
Moving art
Mr. Iglesias
Mr. Peabody e Sherman: La serie
Mr. Sunshine
Murder Mountain
Murderous Affairs
My Country: The New Age
My Dear Warrior
My First First Love
My Holo Love
My Hotter Half
My Husband Won't Fit
My Little Pony: L'amicizia è magica
My Only Love Song
My Runway
Lettera N
Tra le novità di maggio 2020, è disponibile sul catalogo la serie tv New Girl, come regalo per i fan. Oltre ciò abbiamo titoli stra meritevoli come Narcos, Noi siamo l'onda e anime come Nana.
Nailed It!
Nailed It! Francia
Nailed It! Germania
Nailed It! Natale!
Nailed It! Spagna
Nailed It! Messico
Nana
Narcos
Narcos: Messico
Narcoworld: Storie di droga
Natale con uno sconosciuto
Nella mente di un killer: Aaron Hernandez
Neo Yokio
Neon Genesis Evangelion
Nero a metà
Nessuno ci guarda
Netflix Presents: The Characters
Next in Fashion
New Girl
Nicky Jam: El Ganador
Nicky, Ricky, Dicky & Dawn
Nightflyers
No Game No Life
Noddy Toyland Detective
Noi siamo l'onda
Non c'è bisogno di presentazioni – Con David Letterman
Non c'è tempo per la vergogna
Non ho mai…
Non puoi nasconderti
Noragami
Norm MacDonald Has a Show
Norseman
Northern Rescue
Notizie esplosive con Killer Mike
Notte sul pianeta Terra
Notti bianche (yul-sa-sung)
Novine
Nowhere Boys
Nowhere Man
Lettera O
Questa categoria vede come nome di spicco una delle serie tv originali Netflix LGBTQI più in voga: Orange is the New Black. Oltre ciò abbiamo interessanti titoli come Orphan Black. Tra i piccoli capolavori abbiamo Ozark e tra le serie animate, citiamo il surreale e divertentissimo One Punch Man.
O Mecanismo
OCTB
October Faction
Oddbods
Oggy e i maledetti scarafaggi
Oh my ghost
Okkupert
Oltre Stranger Things
Omniscent
On My Block
One More Time
One Punch Man
One Spring Night
Operazione amore
Overlord
Ozark
Orange is the New Black
Orphan Black
Oscar & Co.
Osmosis
Outer Banks
Lettera P
Per questa categoria, solo i nomi di lustro occuperebbero una sezione a parte, ma tenteremo di essere brevi. Per gli amanti delle serie tv in costume, la seguitissima Peaky Blinders. A seguire, la punta di diamante di Eva Green in campo seriale: Penny Dreadful. Un'intera collezione dei nostalgici Power Rangers e il teen drama più famoso degli ultimi anni, Pretty Little Liars.
Pablo Escobar, el patron del mar
Pac-Man and the Ghostly Adventures
Paf il cane
Pandemia Globale
Pantano
Paprika
Pasquita Salas
Paradise Police
Paranoid
Parole in feste
Patriota indesiderato con Hasan Mihaj
Paul Hollywood's Big Continental Road Trip
PAW Patrol – La squadra dei cuccioli
Peaky Blinders
Peanuts
Penn & Teller: Fool Us
Penny Dreadful
Peppa Pig
Persona
Pianeta assurdo
Piccole case da sogno
Piccoli brividi
Piccoli ballerini
Piccoli detective
Piccoli geni
Pimpa
Piking e i suoi amici
Pine Gap
Pinky Malinky
Piovono polpette (serie animata)
PJ Masks – Super Pigiamini
Please Like Me
Pocoyo
Pokémon
Pokèmon: Serie Sole e Luna
Pompe funebri
Ponysitter
Popples
Pose
Possessed
Power Rangers: Dino Charge
Power Rangers: Dino Super Charge
Power Rangers Jungle Fury
Power Rangers Mystic Force
Power Rangers Ninja Steel
Power Rangers Samurai
Power Rangers Super Megaforce
Power Rangers Super Samurai
Power Rangers: Megaforce
Prank Encouters – Scherzi da brivido
Pretty Little Liars
Prison Break
Prison Playbook
Prison School
Profumo
Project Mc
Prosciutto e uova verdi
Prova a sfidarmi
Psycho-Pass
Pucca: Love Recipe
Puerta 7
Puffin Rock
Lettera Q
QB1: Beyond the Lights
Quando gli eroi volano
Queen Sono
Queer Eye
Queer Eye: We're in Japan!
Quicksand
Lettera R
In questo caso, i titoli di nicchia occupano uno spazio maggiore rispetto alle serie più famose. Tuttavia abbiamo al suo interno nomi come Riverdale, uno dei teen drama più seguiti degli ultimi anni. Inoltre la punta di diamante è sicuramente Rick & Morty, una delle serie animate contemporanee più famose sul mercato.
Rabbids Invasion
Racconti di luce
Ragnarok
Rapture
Ray Donovan
Re: Mind
REA(L)OVE
Real Detective
Real Rob
Rebellion
Reboot: The Guardian Code
Regal Academy
Reggie Yates
Outside Man
Regina del Sud
Reign
Reperto A
Requiem
Retribution
Revisions
Rhythm + Flow
Richie Rich
Rick and Morty
Rilakkuma and Kaoru
Rita
River
Riverdale
Robocar Poli
Robot Trains
Robozuna
Romance is a Bonus Book
Rookie Historian Goo Hae-Ryung
Rotten
Ruby Arcobaleno
RuPaul's Drag Race
RuPaul's Drag Race: Dietro le quinte!
RuPaul's Drag Race: All Stars
Russell Peters vs the world
Russian Doll
Rust Bros
Lettera S
Siete pronti a tornare indietro nel tempo con noi ? E allora questa è la categoria che fa per voi. Solamente con Stranger Thigs potremmo chiudere questo paragrafo, ma non possiamo non citare capolavori di vecchia data come Son's of Anarchy. Per chi ama la nostalgia le collezioni intere di Star Trek e tutte le generazioni di Skins.
Sacred Games
Safe
SAINT SEIYA: I cavalieri dello zodiaco
Sale, grassi, acidi, calore
Salvation
Sam & Cat
Sam il pompiere
Samantha!
Samurai 7
Samurai Gourmet
Santa Clarita Diet
SCAMS
Scare Tactics
Scherzare col fuoco
School of Roars
Sciacalli nella notte
Scissor Seven
Scream
Scuola di soppravivenza
Se non ti avessi conosciuto
Seconda guerra mondiale
Secret City
Secret of the Nile
Segreti nel tempo
Seis Manos
Selection Days
Selezione innaturale
Self-made: la vita di madame di C.J. Walker
Selling Sunset
Sense8
Senza paura
Serial Killer with Piers Morgan
Seven Seconds
Sex Education
Shadow
Shadowhunters
Shaun, vita da pecora
She
She-Ra e le principesse guerriere
She-Wolves: England's Early Queens
She's Gotta Have It
Sherlock
Shimoneta
Shooter
Shrek: Storie di palude
Shtisel
Siamo fatti così
Sick Note
Siffredi Late Night – Hard Academy
Simone
Singapore Social
Sintonia
Sirius the Jaeger
Sisters
SKAM Italia
Skin Wars
Skins
Skylander Academy
Skylines
Sleepless Society: Bedtime Wishes
Sleepless Society: Insomnia
Sleepless Society: Nyctophobia
Smoking
Something in the Rain
Somewhere Between
Sonic Boom
Sonic X
Sons of Anarchy
Soundtrack
South Park
Space Jungle
Sparta
Spartacus
Special
Spectros
Spike Team
Spinning Out
Spirit: Avventure in libertà
Spongebob
Spy Kids: Missione Alfa
Stand Up and Away! with Brian Regan
Star Blazers 2199
Star Trek – Serie classica
Star Trek: Deep Space Nine
Star Trek: Discovery
Star Trek: Enterprise
Star Trek: la serie animata
Star Trek: The Next Generation
Star Trek: Voyager
Starbeam
Stay Here – guadagnare con le ristrutturazioni
Stay Tuned!
Steins;Gate
Steven Universe
Sto con la band: le Nasty Cherry
Storia di un crimine: Colmenares
Storia di un crimine: Il candidato
Strafatti in cucina
Suburra: La Serie
Sugar Rush
Sugar Rush: Natale
Suits
Sull'orlo del successo: ristoranti con vista
Summertime
Sunderland 'Til I Die
Super Drags
Super Monsters
Super Monsters: Mostri e mostriciattoli
Super Monsters: Una festa mostruosa
Super Wings
Superstition
Switched
Sword Art Online
Sword Art Online Alternative: Gun Gale Online
Sword Oratoria
SWORDGAI the animation
Sylvanian Families
Sylvanian Families: i deliziosi mini episodi
Lettera T
Probabilmente la categoria con più titoli in assoluto. Qui potete trovare la costosissima (qui per sapere le serie tv più costose) e premiata The Crown. Tra i tantissimi altri titoli la distopica the 100, le serie teen Tredici, Teen Wolf e The End of the Fuc**ng World.
Tabula Rasa
Taj Mahal 1989
Tales of Irish Castle
Tales of the City
Talking Tom and Friends
Tartarughe Ninja
Tarzan e Jane
Team Kaylie
Teaser: Fary: Hexagone
Teen Titans Go!
Teen Wolf
Teenage Mutant Ninja Turtles
Tenkai Knights
Terrace House: Aloha State
Terrace House: Boys & Girls in the City
Terrace House: Opening New Doors
Terrace House: Tokyo 2019-2020
Terror in Resonance
Terrorism Close Calls
That '70s Show
The 100
The A List
The Asterisk War
The Beginning and the End of the Universe
The Big Family Cooking Showdown
The Bletchley Circle: San Francisco
The Break With Michelle Wolf
The Charming Stepmom
The Chef Show
The Circle: USA
The Circle: Brasile
The Circle: Francia
The Client List
The Code
The Comedy Lineup
The Confession Killer
The Confession Tapes
The Could've-Gone-All-The-Way
The Crime
The Crown
The Day Will Come
The Deep
The Degenerates
The Disastrous Life of Saiki K.
The Disastrous Life of Saiki K.: reawakened
The Dragon Dentis
The End of the Fuc**ing World
The English Game
The Family
The Final Table
The Fix
The forest of Love: Deep Cut
The Frankestein Crhonicles
The Get Down
The Ghost Bride
The Gift
The Good Cop
The Good Place
The Hollow
The I-Land
The Iliza Shlesinger Sketch
The Indian Detective
The Innocence Project
The Innocents
The Last Dance
The Last Kingdom
The Let Down
The Lies Within
The Keepers
The Investigator: A British Crime Story
The IT Crowd
The Joel Mchale Show
The Judgement
The Many Faces of Ito
The Midnight Gospel
The Prince of Tennis
The Principal
The Promised Neverland
The Protector
The Rain
The Ranch
The Royal House of Windsor
The Seven Deadly Sins
The Sinner
The Society
The Spy
The Staircase
The Standups
The Story of Diana
The Story of God with Morgan Freeman
The Stranded
The Stranger
The Umbrella Academy
The Unlisted
The Victmis Game
The Windsors
The Witcher
The World's Most Extraordinary Homes
The Writer
The Yard
Tidelands
Tiffany Haddish Presents: They Ready
Tiker King
Tijuana
Time: The Kalief Browder Story
Titans
Tobot
Toby e Tery – Gli investigaorsi
Tokyo Ghoul
Tokyo Magnitude 8.0
Too Hot To Handle
Toon
Top Boy
Top Gear
Topo Tip
Toradora!
Tornare insieme
Totally Spies !
Towies
Toy Boy
Trailer Park Boys
Trailer Park Boys: Out of the Park: USA
Trailer Park Boys: Out of the Park: The Animated Series
Trailer Park Boys: Out of the Park: Europe
Traitors
Transformes: Cyberverse
Transformes: Prime
Travelers
Tre giorni di Natale
Tre mogli e un marito
Tredici
Tredici: oltre i perché
Triad Princess
Trigun
Trinkets
Trollhunters
Trolls: La festa continua!
Trotsky
Troy – La caduta di Troia
Trump: un sogno americano
Tuca & Bertie
Tunnel
Turbo FAST
Turn Up Charlie
Tutor Hitman Reborn!
Tutti pazzi per Re Julien
Tutti pazzi per Re Julien: L'esilio
Tutto sul taco
Twelve Forever
Typewriter
Tytgat Chocolate
Lettera U
Una delle serie tv originali Netflix tratte dai romanzi più famose: Una Serie di Sfortunati Eventi. Non solo, in questa categoria abbiamo interessanti anime come Ushio & Tora e il ritratto di una generazione intera: Una mamma per amica.
Ugly Delicious
Ultimate Beastmaster
Ultimate Beastmaster Italia
Ultraman
Ultramarine Magmell
Ultraviolet
Un bravo poliziotto
Un marzo da leoni
Un menù da milionari
Un piccolo aiuto con Carol Burnett
Un'azienda per gioco
Una mamma per amica
Una mamma per amica: Di nuovo insieme
Una serie di sfortunati eventi
Una strega imbranata
Unabomber
Unsolved
Ushio e Tora
Lettera V
Pochi titoli ma non da sottovalutare. In questa categoria abbiamo un unico grande nome: Vikings, una delle serie tv storiche più belle ed apprezzate in circolazione. Sempre rimanendo sul genere, abbiamo Versailles e per il crime al femminile Vis a Vis.
V Wars
Vagabond
Vai Anitta
Vampire Knight
Vampiri
Van Helsing
Vera e il regno dell'arcobaleno
Vera: fantastici amici
Vera: magiche canzoni
Vera: meravigliosi desideri
Versailles
Vexed
Viaggio nella mente criminale
Violet Evergarden
Virgin River
Vis a vis
Vite clandestine
Vivere senza permesso
Voice
Voltron
Vroomiz
Lettera W
L'ultima "grande" categoria di questa lista, ma le sorprese non sono finite. Qui potete trovare gioiellini senza tempo come Willy il principe di Bel-Air. Ma soprattutto capolavori indiscussi come When They See Us, una miniserie Netflix da recuperare assolutamente.
W/ Bob & David
Wakfu
Wanderlus
Wanted
Warrior
We Bare Bears
We Speak Dance
Well-intended Love
West Coast Customs
Westside
Wet Hot American Summer: First Day of Camp
Wet Hot American Summer: Ten Years Later
WHAT / IF
What if ?
What the Love! With Karan Johar
When Calls the Hearts
When the Camellia Blooms
When They Cry
When They See Us
White Gold
White Rabbit Project
Wild Wild Country
Willy, il principe di Bel-Air
Win the Wilderness
Winx Club
Wolf
Wolf Blood
Workin' Moms
World of Winx
Wormwood
WU Assassins
Wynonna Earp
Lettera Y
Yankee
Yanxi Palace: Princess Adventures
YG Future Strategy Office
Yo Yo
Yo-Kai Watch
Yoko
You
You Me Her
Young Justice
Yu Yu Hakusho
Lettera Z
Z Nation
Zig & Sharko
Zombie Dumb
Zona Rosa
Zoo
Zumbo e la fabbrica dei dolci
Altre serie tv
Finiamo con tutti quei titoli presenti sul catalogo, al di fuori dell'ordine alfabetico. Da ricordare il teen survival 3% ma anche la serie tv 1994, la quale ha riscontrato un discreto successo. In questa sezione svariati documentari simpatici e interessanti.
#blackAF
100 Humans
100% Hotter
13 novembre: Attacco a Parigi
1983
1994
21 Thunder
3 in mezzo a noi: I racconti di Arcadia
3%
44 Gatti
45 giri
7 Days Out
72 animali pericolosi: America Latina
72 animali pericolosi: Asia
72 animali tenerissimi
72 Dangerous Places to Live
7SEEDS