"I soldi non fanno la felicità"
Quante volte ci siamo ripetuti questo proverbio o semplicemente ci è stato riferito. É vero, i soldi non fanno la felicità, ma certamente aiutano a vivere bene o sentirsi realizzati. Lo stesso si può dire di un prodotto cinematografico o televisivo. Ovviamente non è l'unico aspetto importante, ma un budget elevato contribuisce non poco alla realizzazione di un ottimo prodotto, anche se non è una garanzia. Ma quali sono state le Serie Tv più costose del 2017? Scopriamolo insieme.
1) The Crown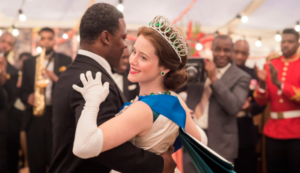 Sul trono la regina Elisabetta, che si conferma la regina non solo dell'Inghilterra ma anche del budget utilizzato per raccontare la sua storia al pubblico. Parliamo in questo caso della seconda stagione dove ci vengono raccontati gli sviluppi del matrimonio tra la regina e Filippo di Edimburgo fino alla crisi di Suez del 1957. Il budget si aggira sui 130 milioni di dollari per l'intera stagione e 10 milioni a episodio. Una grande fetta del budget è stato usato per i costumi che sono accurati e perfetti. The Crown si conferma come la serie più costosa al mondo, con un budget addirittura superiore a quello dello scorso anno che l'aveva già vista dominare.