House of Cards è ufficialmente pronta a dirci addio con un'ultima stagione, orfana del suo protagonista, Frank Underwood, interpretato da Kevin Spacey. Come andrà a finire?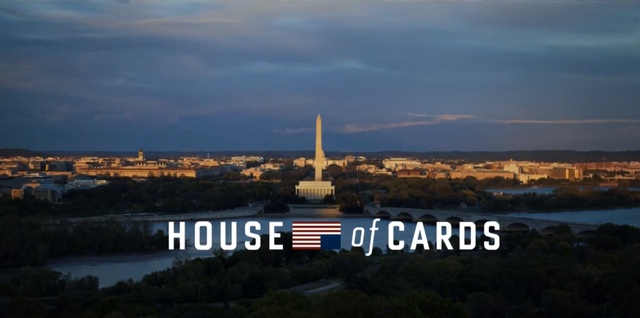 La sesta stagione di House of Cards, come ormai noto ai fan della serie ma anche all'intero globo, sarà l'ultima della serie e, soprattutto, avrà un grande assente: Kevin Spacey. L'attore e produttore della serie è stato investito dallo scandalo di molestie sessuali esploso ad Hollywood in questi ultimi mesi.
In conseguenza a queste accuse, Spacey ha pensato bene di fare coming out, un'uscita che non è andata giù a molti in quanto vista come inopportuna e subdola. La risposta di Netflix a questo scandalo è stato il repentino licenziamento dell'attore da ogni suo ruolo, con la conferma però del proseguimento della serie con una stagione conclusiva.
In molti avrebbero preferito che House of Cards finisse con la quinta stagione, per un semplice motivo: il Frank Underwood di Kevin Spacey rappresenta il cardine dell'intera serie, il burattinaio di tutti i personaggi della Casa Bianca creata da Netflix. Scindendo il Kevin Spacey uomo e il Kevin Spacey artista, bisogna riconoscere che la sua intensità è difficilmente rimpiazzabile, benché Robin Wright sia un eccellente attrice e Claire Underwood un personaggio importante, ma obiettivamente non al livello di Francis.
Di conseguenza, l'assenza di Spacey nei panni di Frank, costerà probabilmente caro in termini di qualità del prodotto finale. Ma la sua presenza, quasi certamente, sarebbe costata molto di più in termini di pubblicità e immagine del colosso dello streaming. La scelta per Netflix è stata guidata anche dalle accuse di molestie, uscite in seguito allo scoppio dello scandalo, da parte della troupe di House of Cards stessa.
Adesso bisogna quindi capire in che direzione andranno i produttori e come chiuderanno una delle prime serie originali targate Netflix. Vista la forzata assenza di Spacey, è facile immaginare che Frank Underwood non presenzierà nella sesta stagione.
Quali sono i possibili scenari che potrebbero portare all'estromissione di Frank da House of Cards? Nella quinta stagione, Claire Underwood ha iniziato a imporsi nel suo ruolo, allontanando Frank stesso in maniera decisa e netta. Ma quali sono i motivi che porteranno il Presidente più spietato della Tv lontano dal suo più grande obiettivo?