La deriva sofferta di Ship To Wreck è un urlo lasciato a mezz'aria. Poco prima di toccare terra in una delle cadute più brutte della vita. È il grido di un attimo che ha fine per Florence Welch e invece il sottofondo di una vita che sembra non poter cambiare mai per chi nel buio trova se stesso e nelle cadute ha smesso di rialzarsi, come Elliot Alderson in Mr. Robot.
Era come nuotare in un mare fatto di lenzuola. Bagnate, di ricordi e giorni insonni. Di quando niente bastava a rallentare i battiti del cuore, se non altra agitazione, eccetto l'incontro con la malinconia di una vita concentrata in un solo attimo durato comunque un'eternità.
Si sta perdendo il controllo, la totale concretezza che ci lega a terra, alla realtà.
Sembra il racconto assurdo ma del tutto reale di una nave che sta affondando, Elliot sta affondando guardandola affondare, in un gioco di sguardi e di specchi che non ha alcun senso.
Perché osservare il mondo muoversi ai ritmi di chi nella norma crede di poter sopravvivere è rassicurante, ma non per tutti.
Quella nave che affonda ha le sembianze di un controllo che scivola dalle mani di chi a prua comanda la direzione.
L'ha costruita, non sa di averlo fatto e qualunque cosa accada è sempre più sicuro di poter cadere in mare e affondare. La sua nuova quasi consapevolezza è la stessa di Florence, quando si sta per affondare e ci si chiede quanto manca. È colpa mia, did I build a ship to wreck?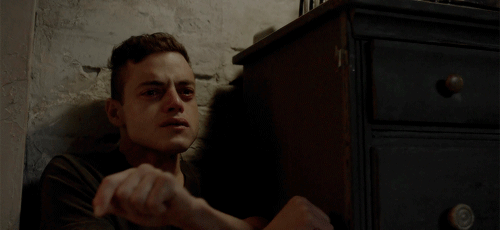 Elliot. È lui il mandante di ogni azione in Mr. Robot. Ha creato il suo mondo in una dimensione diversa, in una forma geometrica con infiniti angoli, propagando se stesso come un gas che invade ogni dettaglio vuoto. Non c'è spazio per la realtà, se non in piccole infiltrazioni che influenzano parte di questo mondo, colorano lentamente nuvole di nebbia che lo portano a creare confusione. Non c'è verità, non esiste, non può esserci nulla se non quello che in Ship To Wreck rappresenta la presa di coscienza.
La costruzione di qualcosa che era destinato sin dall'inizio a non resistere, a essere troppo fragile per una realtà così crudele.
E le sostanze rendono tutto più nitido, in un certo senso più reale. Tutto ciò che può colmare il vuoto di non poter essere all'altezza. Perché tutti, fuori da quella stanza, sembrano essere esattamente come vogliono apparire. Non lo sono ma non importa: loro non hanno mai visto cosa c'è dietro la tenda, cosa riserva la fine di una canzone. Non hanno mai avuto il coraggio né il bisogno di arrivare al punto di non ritorno. Al vero significato di Ship To Wreck.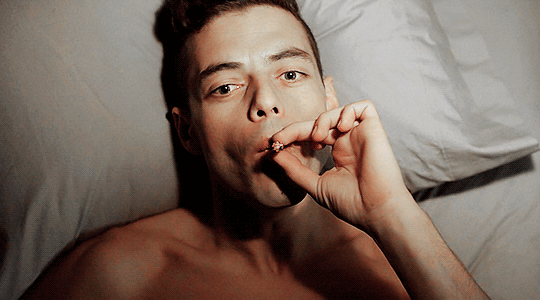 La felicità iniziale, la sensazione di avere tutto quello di cui si ha necessità, e anche altro. È questo il vero senso, esattamente quello per cui si vive.
A un passo, per la prima volta raggiungibile. Basta un attimo, avere la lucidità di trovare un punto preciso del corpo e far finta di scivolare, il resto viene da sé. Una passività liberatoria che risolve dubbi e problemi creando una nuova stanza, capace di imprigionare vecchi demoni, colpevoli solo di essere recidivi nella testa di Elliot.
Sotto cieli senza stelle si consumano le notti, quelle migliori e quelle che sembrano non passare mai.
Sono pause nella vita sociale del protagonista di Mr. Robot, momenti in cui può concentrarsi su quello che ha dentro e su quanto non può manifestare all'esterno. Il mondo sta arrivando in fretta e non può farsi prendere alla sprovvista, deve essere pronto.
D'altronde è lui ad avere il controllo: è una nave, la sua, che sta affondando, ma non può lasciare il timone. Deve affondare con lei.