Appassionarsi a una serie tv è sempre un'esperienza potenzialmente rischiosa. La Casa de Papel, ad esempio, è una serie che ti prende fin da subito per il suo ritmo, ma nasconde delle insidie e dei buchi di trama non indifferenti. Lei, come altre serie, è uscita vittoriosa dal bilancio finale, ma c'è quella piccola grande macchia nel suo svolgimento che proprio non le possiamo perdonare…
E non è la sola.
1) Game of Thrones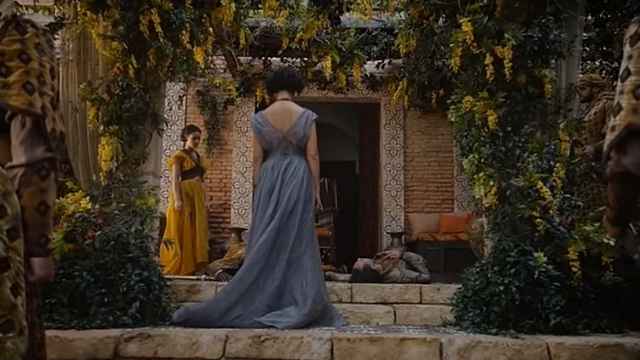 Pensando a Game of Thrones, potrei scrivere un articolo a parte sulle sue scelte sbagliate: "Tutte le volte che Game of Thrones ha rovinato tutto"… Scelgo quella che per me è più rappresentativa, anche perché se dovessi considerare l'ultima stagione, altro che articolo a parte… La gestione della storyline di Dorne è sicuramente uno dei punti più bassi della serie.
Sconclusionata, stereotipata, di poca presa sullo spettatore, con colpi di scena ridicoli e personaggi inutili. Ve ne avevamo parlato qui, e ribadiamo il concetto: da quel momento Game of Thrones ha cominciato a mostrare il fianco alla critica. Rimane comunque una delle nostre serie preferite, ma con molte più perplessità che nel pre-Dorne.