Fascino, autostima e carisma da vendere sono i tratti peculiari dei personaggi oggetto di questo articolo. Parliamo di donne che scelgono di non omologarsi alla massa, sentono la necessità di distinguersi perché sono perfettamente consapevoli del loro fascino e non lesinano nell'ostentarlo (Tokyo della serie La Casa de Papel ne è un esempio). Insomma, sono delle vere e proprie badass ma le amiamo anche per questo. Anzi, molto spesso diventano modelli a cui tantissime donne fanno riferimento nella loro vita.
Ecco, allora la nostra selezione dei personaggi femminili che se la tirano decisamente troppo.
1) Samantha Jones – Sex and the City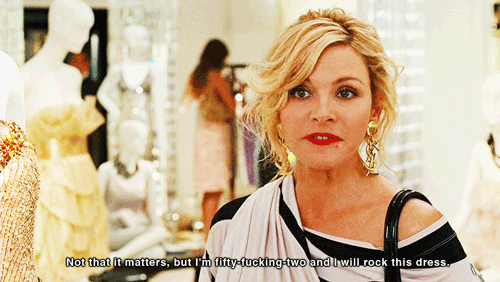 Samantha Jones è l'emblema della donna emancipata che, incurante delle dicerie della gente, costruisce il suo mondo intorno a sé. Per lei l'unica cosa che conta è imparare ad amarsi e valorizzarsi e ci riesce benissimo. Non c'è uomo o preconcetto sociale che possa impedirle di essere sé stessa e vestirsi a suo piacimento per vivere la vita con la disinvoltura e l'edonismo che le si addicono.
L'elevata autostima e la giusta dose di egoismo, però, non le precludono di essere sempre in prima linea quando si tratta di aiutare le sue amiche. Al di là dello smalto scintillante, si nasconde una donna profondamente gelosa del suo intimo. Difficilmente lascia che le persone vadano oltre la superficie con la possibilità di maneggiare una sfera emotiva tanto imponente quanto delicata.