Il mese scorso Netflix ha rilasciato l'ultima stagione di Jessica Jones, chiudendo definitivamente la storia della nostra eroina dell'Alias Investigation. Purtroppo sappiamo che la chiusura di una serie tv lascia sempre un profondo vuoto. E spesso l'unica soluzione per poterlo colmare è quello di buttarsi a capofitto in un nuovo telefilm. Ma la scelta risulta sempre piuttosto ardua e trovare dei nuovi prodotti in grado di reggere il confronto o, addirittura, superarlo è un'impresa non da poco. In questo articolo, vi proponiamo alcune valide alternative che non vi faranno sentire la mancanza dell'eroina anticonformista. Vedere per credere!
Jessica Jones lascia lo spettatore con un mix di adrenalina, voglia di cambiare il mondo e allo stesso tempo il dramma di una vita ingiusta. Pervase dalla stessa dose di azione ed emozioni sono le altre serie tv nate dalla collaborazione tra Marvel e Netflix (se anche voi vi siete chiesti cosa sia andato storto nel loro rapporto, c'è un articolo in merito qui).
Ma, oltre a queste, ci sono anche altri numerosi prodotti adatti a tutte le esigenze.
Se di Jessica Jones vi mancano il mistero, gli appostamenti e una protagonista sarcastica e indipendente…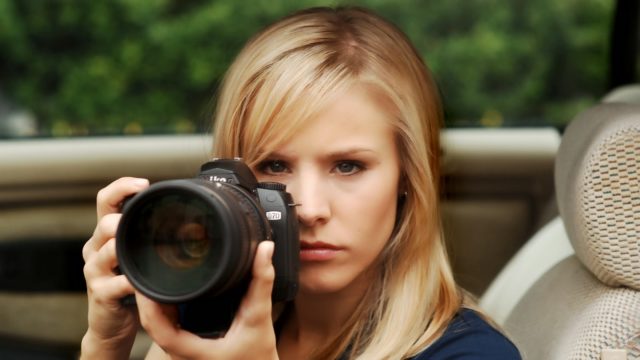 Tutti questi elementi potete ritrovarli nella serie tv Veronica Mars. La protagonista è una sagace e cinica studentessa del liceo Neptune che nel tempo libero lavora come investigatrice privata. Inasprita dagli eventi e dalla tragica morte della migliore amica Lily, Veronica non ha una buona reputazione e finisce con l'allontanare tutti coloro che le si avvicinano, conquistando la simpatia degli emarginati e dei bulli della scuola. Neanche allo sceriffo e al preside è molto simpatica: ovunque ci siano problemi, c'è anche Veronica Mars. E indovinate chi ebbe la parte come figlia del sindaco della città, strenua contestatrice del lavoro di Veronica? La bellissima Krysten Ritten, che anni dopo si è ritrovata a interpretare proprio un'investigatrice privata dal carattere molto simile a quello del personaggio interpretato da Kristen Bell.
La serie, di sole tre stagioni e una quarta in arrivo il 26 luglio, ha conquistato il cuore dei fan che finanziarono perfino un film, uscito nel 2014. Credetemi, potrebbe essere un'ottimo rimedio per non sentire la mancanza di Jessica Jones. Il carattere peperino di Veronica Mars, la città di Neptune che sembra accumulare cadaveri e nascondere i veri colpevoli e la storia avvincente ed intrigante vi coinvolgeranno senza dubbio.
Se vi mancano l'atmosfera cupa, gli omicidi e una donna dalla personalità forte….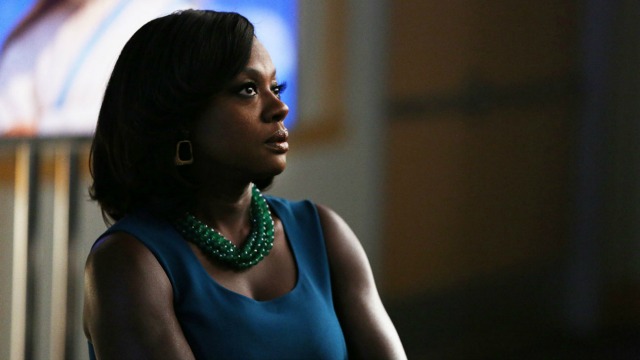 Se le avventure della Mars Investigation non vi hanno convinto, potrebbe farlo invece la professoressa e avvocato penalista Annalise Keating. Un nome una garanzia. Protagonista della serie How to Get Away with Murder, Annalise si trova coinvolta in molteplici omicidi ognuno causato dal precedente. La professoressa Keating farà di tutto per proteggere i suoi studenti e intanto battersi per salvare se stessa dal un drammatico passato che continua a tormentarla e un difficile presente. E quando i casi si fanno sempre più difficili e la posta in gioco sempre più alta, proprio come la nostra Jessica anche Annalise si rifugia nel liquore. Per il suo carattere forte e determinato non fa che inimicarsi chiunque si frapponga tra lei e il suo obiettivo. Una donna di colore, determinata e intelligente, cosciente delle proprie potenzialità, incontra spesso persone intenzionate a distruggerle la carriera e a umiliarla.
Eppure, ogni volta che la vita tenta di buttarla giù, Annalise Keating trova sempre il modo per rialzarsi, accompagnata dalla sua squadra di tirocinanti. Dapprima in gara per entrare nelle grazie dell'insegnante, i ragazzi nella casa della Keating troveranno una nuova famiglia disposta a tutto pur di proteggersi l'un l'altro. How to Get Away with Murder vi terrà incollati allo schermo, ammirando questa donna farsi largo tra i cadaveri di coloro che vorrebbero essere come lei, senza conoscere i suoi drammi e traumi, e di coloro che mirano a eliminarla.
Se, invece, vi manca vedere sullo schermo una combattente che si batte con coraggio…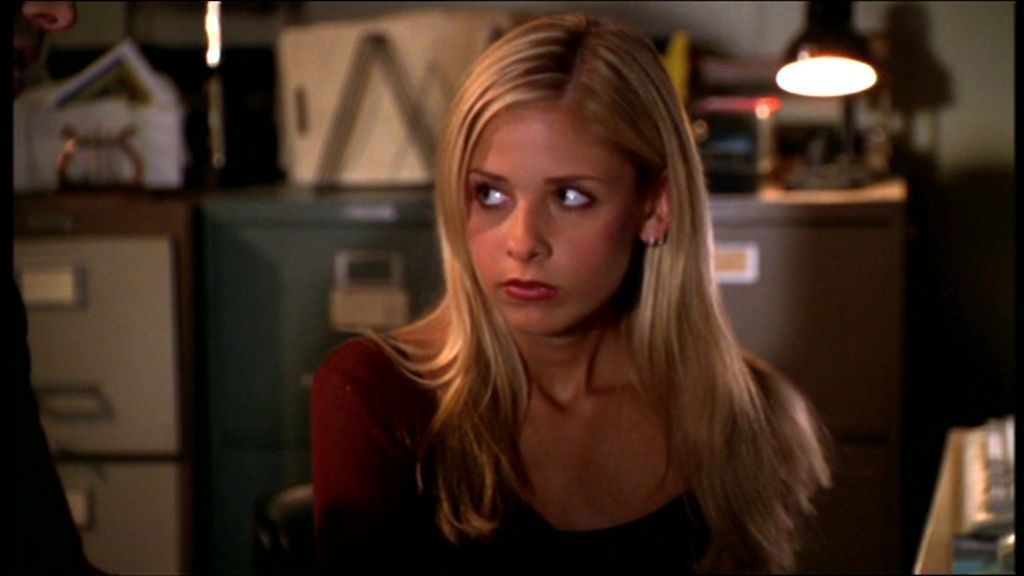 Allora Buffy L'ammazzavampiri fa, senza ombra di dubbio, al caso vostro! Questa serie tv ha portato sugli schermi la prova che le ragazze possono combattere come i ragazzi e che possono essere le eroine di se stesse. Anche se Buffy risulta meno sola e più ottimista dell'eroina Marvel, entrambe si trovano ad affrontare avversari che continuano a sottovalutarle solo in quanto donne. Proprio come Jessica Jones, Buffy possiede una super forza. Potere che in realtà non ha mai chiesto, ma di cui si è fatta carico e che grava sulla sua coscienza in modo insostenibile. Lei è l'unica che può salvare la cittadina di Sunnydale da demoni e vampiri, ma – oltre alle minacce provenienti dalla Bocca dell'Inferno – continua a combattere contro i propri demoni personali.
L'eroismo della protagonista è quello di mostrare sia il suo lato coraggioso sia la sua parte più vulnerabile. Ed è questa che la rende così umana e così vicina a Jessica: la capacità di incassare il colpo e continuare a battersi per un bene superiore. Vi assicuro che Buffy Summers non vi farà rimpiangere Jessica Jones, i suoi intrighi e i suoi combattimenti. Con un pizzico di sarcasmo e fragilità, questa ammazzavampiri riuscirà a trascinarvi nel suo mondo e inizierete ad ammirare questa eroina degli anni '90. D'altro canto, alcuni affermano che Jessica Jones sia la degna erede di Buffy Summers!
Se ciò che vi ha colpito maggiormente sono i suoi continui tentativi di strapparsi il costume da eroina…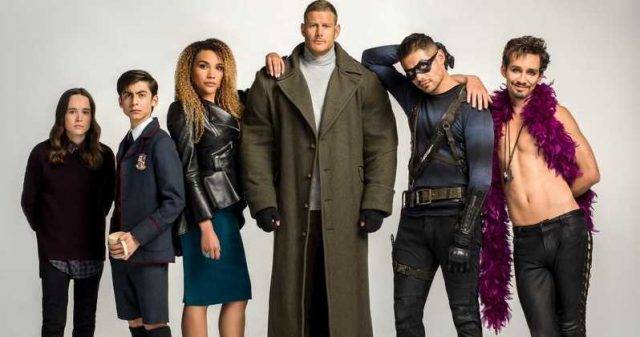 Jessica Jones non si può di certo considerare un'eroina modello e per tutta la serie l'abbiamo vista combattere per non essere considerata tale. Ma a quanto pare non è l'unica. The Umbrella Academy, porta sulla scena una disfunzionale famiglia di supereroi che, dopo i successi dell'infanzia, tentano inutilmente di condurre una vita normale. Negli anni, ognuno ha preso le distanze dai fratelli e dalla casa del padre adottivo. Lo scienziato non aveva mai mostrato affetto per i ragazzi, i quali chiamava con dei numeri, e li stremava con esercizi specifici per incrementare i loro poteri. Le vite di ognuno si intrecciano nuovamente proprio in occasione del funerale del padre e scoprono, con il ritorno di Numero 5, che il mondo sarebbe finito di lì a poche settimane.
Ancora una volta sembrano costretti, tra intrighi, scoperte e affetti ritrovati, ad affrontare i propri demoni personali e a contribuire al salvataggio dell'umanità. The Umbrella Academy trova il suo punto di contatto con l'antieroina Marvel proprio in questo comune rifiuto dell'eroicità. In entrambe le serie, i protagonisti lottano contro la società che li vorrebbe salvatori e contro quella parte di loro che non si rispecchia in quell'appellativo così gravoso. Ma, alla fine, Jessica Jones riconosce di essere destinata a essere un'eroina. Sarà lo stesso anche per i membri dell'Umbrella?
Se, invece, la vostra attenzione è stata assorbita dal passato drammatico di Jessica e dai suoi super poteri….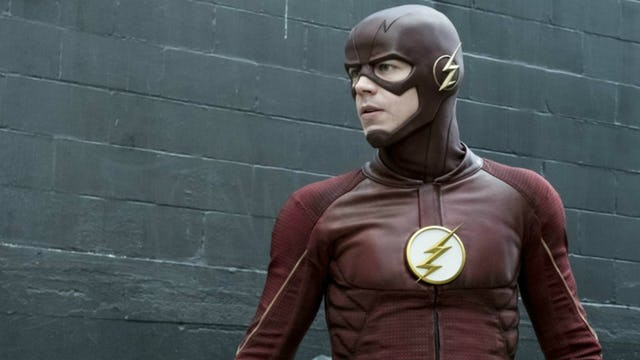 Sono numerose le serie tv che trovano spunto nei fumetti, alcune anche originali DC. Una di queste è The Flash, dove il protagonista Barry Allen condivide un passato turbolento con la combattente Marvel Jessica Jones. Barry, infatti, assiste all'omicidio della madre per mano di qualcosa di impossibile, come dichiara la voce fuori campo all'inizio di ogni episodio. Anni dopo, Barry collabora con la scientifica e spera di trovare un modo per poter scagionare il padre e vendicare l'assassinio della madre. Ma viene coinvolto in un incidente che gli consentirà di acquisire una super velocità, potere che userà per risolvere casi e combattere il crimine. Il Velocista Scarlatto non ha dubbi su quello che è il suo destino. Questa è la principale differenza con Jessica Jones, che invece tenta continuamente di combatterlo tentando di dimenticare il passato.
Nella serie tv The Flash il passato assume un'importanza sostanziale. Infatti, rappresenta il motivo che spinge il protagonista a intraprendere la sua attività di giustiziere della legge. Ma alla fine, nonostante le differenze, i due supereroi sono più simili di quello che potrebbe sembrare. Entrambi assistono alla morte della madre, entrambi soli vengono affidati alle cure di una nuova famiglia e quella voglia di fare del bene, anche se inconsapevole in Jessica, è il motore che consente ai due di non affondare e di continuare a combattere per quello che di buono c'è nel mondo.