Jane the Virgin è un comedy drama statunitense trasmesso della CW, in onda in questi giorni in chiaro su Rai2, remake dello sceneggiato venezuelano Juana la virgen creato da Perla Farías.
La sua protagonista interpretata dall'attrice Gina Rodriguez, classe 1984, ha vinto nel 2015 il Golden Globe per la Miglior Attrice in una Serie Commedia o Musicale.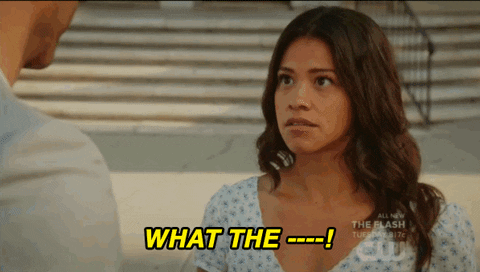 La serie mescola elementi tipici del formato di intrattenimento iconicamente ispano-americano, ovvero intrighi serrati, scambi familiari, tematiche scottanti, serpeggiante moralità cristiana, con la più frizzante comicità demenziale di tanti prodotti a stelle e strisce. Senza perdere però il buongusto.
Completano il melting pot culturale, un gusto kitsch per ambientazioni e vestiti (Xiomara e la sua folle venerazione per la cantante pop messicana per Paulina Rubio, per esempio), tutto molto colorato e sanguigno e una frizzante colonna sonora eseguita sempre sul ritmo di una salsa pop e trascinante.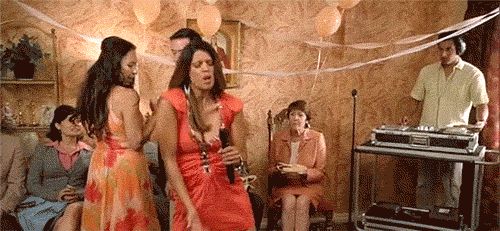 Si raccontano le avventure di Jane Villanueva (Gina Rodriguez), cameriera latino-americana abitante a Miami con mamma (Andrea Navedo) e nonna (Ivonne Coll). Traumatizzata dalla nonna ancora in tenera età, finora ha rifiutato di concedersi, nonostante sia felicemente fidanzata con un giovane agente di polizia, Michael (Brett Dier). Quando la coppia decide di convolare a nozze, il caso beffardo tira a Jane un tiro mancino: nel mezzo di una visita ginecologica, la giovane "immaculada" (come la definirà sua madre in uno slancio di euforia mistica) finisce per rimanere incinta a causa di un'inseminazione artificiale che spettava ad una altra donna!
Illibata e contemporaneamente incinta, la vita della povera Jane subirà una serie di eventi tragicomici che la porteranno a riconsiderare le sue priorità.
Senza spoilerare troppo, tutti gli elementi scoppiettanti sono già presenti nel pilot, con la presentazione di una fitta rete di connessioni incrociate: il padre del bambino è casualmente il capo di Jane (Justin Baldoni) nonché sua vecchia cotta adolescenziale; la ginecologa è la sorella di lui; la moglie del capo Petra (Yael Grobglas), teorica madre adottiva del futuro pargolo, tradisce il marito e punta ai suoi soldi, e il fidanzato di Jane Michael lo sa. E nel frattempo il padre della protagonista (Jaime Camil), che lei non ha mai conosciuto, è pronto a fare capolino nella sua vita in modo del tutto particolare.
Bastano pochi minuti per rendersi conto dell'approccio scelto per Jane The Virgin: siamo tra Desperate Housewives e Ugly Betty. Un misto di comicità e dramma che giustifica il concept paradossale ma lascia spazio per il romanticismo e un po' di apprensione familiare.
Un voice-over onnipresente segue passo passo le azioni di Jane, spesso consigliandola ad alta voce, e i sottotitoli scanzonati accompagnano ogni episodio sottolineando (giocosamente, con un pennarello rosso) l'evidenza; in più le interpretazioni sopra le righe proprio da telenovela (tipo che la nonna parla solo ed esclusivamente spagnolo) e la una farsa costante che si prende in giro in ogni momento sono le peculiarità della serie.
La storia di una giovane ventitreenne vergine che per un errore medico rimane incinta, è capace di affrontare con humor alcuni argomenti molto complicati. Si spazia dai discorsi sulla maternità e sulla paternità, siano esse biologiche o acquisite, all'aborto e al dramma dell'assenza di una figura paterna.
E tutti questi macro-temi sono condotti attraverso una mano registica e narrativa vellutata e scanzonata. Un enorme scherzo consapevole di cui Gina Rodriguez è l'adorabile protagonista, la cui follia narrativa sprizza da tutti i pori e offre allo spettatore una mezz'ora di intrattenimento divertente, senza esigere nulla di pretenzioso in cambio.
LEGGI ANCHE
I 20 momenti più memorabili delle Serie Tv comedy
10 Serie Tv comedy perfette per il binge watching
I 10 migliori matrimoni delle Serie Comedy