Brutte notizie per i fan della Serie TV dal genere comedy della The CW: Jane the Virgin potrebbe concludersi con la quinta stagione. Lo Show, che ha debuttato nel 2014, è stato sin da subito apprezzato dal pubblico, tant'è da guadagnarsi diversi premi nel corso della sua carriera. Premi conquistati principalmente grazie alle performance dell'attrice protagonista, Gina Rodriguez, la quale ha vinto un Golden Globe. Malgrado gli indici d'ascolto non molto alti, la Serie TV è sempre stata rinnovata, anno dopo anno, dall'emittente Televisiva. Una situazione che, adesso, sembra essere cambiata.
La notizia non è ancora stata ufficializzata dalla The CW ma, in un recente evento avvenuto ad Austin in Texas questa domenica, la Rodriguez ha sganciato questa bomba.
L'attrice, dopo aver discusso la sua esperienza nell'aver diretto per la prima volta un episodio in Jane the Virgin.
Quando si è trattato di dirigere Jane, come protagonista dello Show, come donna e come latina, mi sono detta "Devo prepararmi così bene che non posso sbagliarmi". Spero di poter dirigere nuovamente il prossimo anno – nella nostra ultima stagione.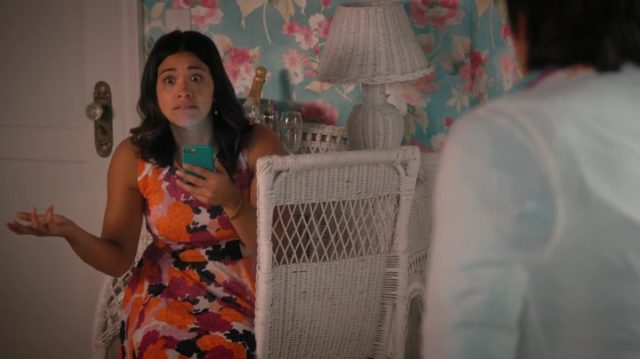 Jane the Virgin non è il solo progetto in cui Gina Rodriguez è coinvolta attualmente. L'attrice, sempre all'interno dell'emittente, sta sviluppando due Serie Televisive: la prima, totalmente al femminile, intitolata Femme ed un'altra dal genere comedy e drama, sull'immigrazione chiamata Illegal.
Ad ogni modo, sembrerebbe che sia il momento adatto per lo Show di concludersi, in particolar modo per la carriera della Rodriguez. Infatti, da perfetta sconosciuta, l'attrice ha iniziato a crescere d'importanza nel mondo non solo Televisivo, ma anche di Hollywood. Recentemente, la protagonista di Jane the Virgin, ha fatto parte di una nuova pellicola insieme a Natalie Portman – Annihilation (che potete visionare su Netflix).
Voi cosa ne pensate?
Credete che sia finalmente giunto il momento per la Serie di dire addio al proprio pubblico?