Che mesi di fuoco che sono stati per le serie tv. Abbiamo dovuto affrontare gli addii a diverse serie cult su Netflix che ci hanno strappato più di una lacrima. Così se ne sono andate Jessica Jones e Orange Is the New Black. Ma per ogni addio, c'è sempre un bentornato. E sono stati ritorni di fiamma molto attesi, come per 13 Reasons Why, Stranger Things, La Casa di Carta o Glow. Ma in mezzo alla notizia di tutti questi titoli tanto attesi ci sono stati degli inizi molto interessanti che sono passati in secondo piano (soprattutto su Netflix). Ed è un vero peccato! Ma per fortuna siamo qui per parlare delle ultime novità, così da recuperarle. Per esempio: sapevate dell'esistenza di una serie intitolata Il regista nudo?
Ecco 5 serie tv targate Netflix di cui si sta parlando pochissimo (anzi, quasi per niente) ma che non dovreste perdervi!
1) Il regista nudo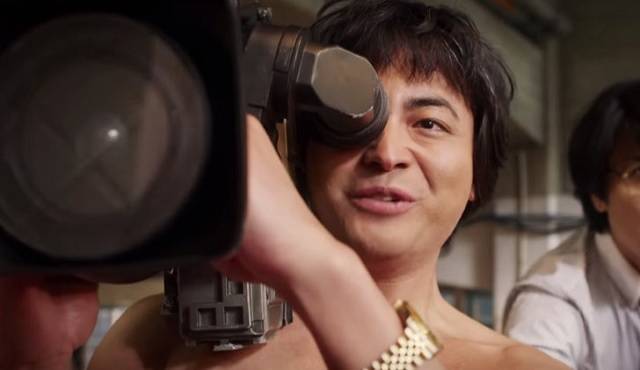 Master of Sex ci ha lasciati orfani e con un enorme vuoto nel cuore, che subito ci ha pensato a riempirlo una produzione Netflix tutta giapponese. Il regista nudo racconta la vita del regista giapponese Toru Muranishi (interpretato da Takayuki Yamada), che negli anni '80 ha rivoluzionato il cinema pornografico del Sol Levante.
Il porno è stato per anni censurato in ogni sua forma e rappresentazione (basti pensare all'utilizzo, fin dall'antichità, dei tentacoli per sostituire i genitali maschili e che oggi rappresentano una categoria a parte chiamata tentacle rape). Toru è un venditore di enciclopedie in inglese, deluso da com'è andato il suo matrimonio. È ossessionato dall'orgasmo femminile e dalla difficoltà nel raggiungerlo, così decide di buttarsi nell'industria pornografica giapponese per poter donare agli altri il piacere sessuale e potersi riscattare dal non aver reso felice sua moglie.
È molto importante capire l'ambiente sociale e storico del Giappone degli anni '80: per questo Il regista nudo cerca di rappresentarlo con molta fedeltà nei costumi, nei comportamenti e nelle musiche, dando un vero e proprio spaccato di vita di quel periodo. La serie avanza tra commedia e dramma con un ritmo vertiginoso e frizzante, mostrando l'evoluzione del protagonista da episodio a episodio senza mai stancare. Nonostante alcune scene di sesso abbastanza esplicite, la trama tocca un argomento che per anni è sempre stato un tabù nella società giapponese.