La notizia arriva inaspettata e sicuramente molti fan ne saranno tanto scioccati quanto delusi. Il network Showtime ha preso la sua decisione: Masters of Sex non è stata rinnovata per una quinta stagione.
La serie si è dunque conclusa con la messa in onda del decimo episodio della quarta stagione.
Showtime ha commentato in un comunicato: Masters of Sex è stata una serie scritta in modo meraviglioso.
Ha esplorato al meglio i cambiamenti delle abitudini sessuali in America. Siamo incredibilmente orgogliosi di aver raccontato la storia di Masters e Johnson per quattro stagioni, molto acclamate dalla critica.
La quarta stagione è iniziata nel 1968 ed è continuata negli anni '70, in un clima sessualmente più libero in cui i due protagonisti hanno avuto nuovi partner. Il riavvicinamento finale e conseguente matrimonio dei due personaggi ha dato una conclusione alla storia complicata di Bill e Virginia.
Alcune voci riportano che sia la Showtime sia i produttori abbiano deciso di non procedere con un'altra stagione proprio perché ritenevano che la storia fosse stata completata.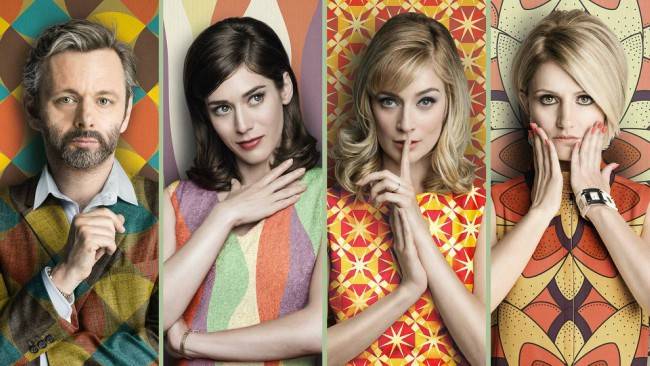 Nonostante la qualità della serie, i bassi ascolti hanno contribuito alla sua cancellazione.
La quarta stagione ha infatti ottenuto una media di meno di 450.000 spettatori per episodio, mentre altre serie della Showtime (come Ray Donovan e Shameless) arrivano a picchi di oltre 1 milione di spettatori.
Di contro, Masters of Sex è sempre stata acclamata dalla critica, guadagnandosi ai Primetime Emmy Awards 10 nomination e una vincita per l'attrice Allison Janney (come Migliore Guest Star in una serie Drama).
La serie ha ottenuto anche due nomination ai Golden Globe Awards.
Masters of Sex è stata creata da Michelle Ashford (The Pacific) e si basa sul libro omonimo del giornalista Thomas Maier.
Michael Sheen (Midnight in Paris) e Lizzy Caplan (New Girl) interpretano i sessuologi William Masters e Virginia Johnson, pionieri delle ricerche sulla sessualità.
Prodotta dalla Sony Pictures TV, la serie è iniziata nel 2013 sulla Showtime.