Il mese scorso in America è stata lanciata la piattaforma streaming con la quale la The Walt Disney Company vuole tentare di competere con due colossi come Netflix e Prime Video. Disney+ offre molti nuovi contenuti e tanti prodotti d'intrattenimento della Disney, della Pixar e della Marvel a un prezzo stracciato (solo 6,99 dollari al mese). Tra le serie tv che sono state caricate sulla piattaforma ci sono anche show molto amati: I Simpson e le migliori serie tv di Disney Channel (scopri qui quali). Noi italiani dovremo aspettare ancora molto prima di poterci abbonare a questo servizio di streaming: nel nostro Paese e in altri stati europei (Germania, Francia, Spagna e Regno Unito) sarà disponibile dal 31 marzo.
Ma in America cosa pensano di questa piattaforma? L'hanno promossa o bocciata?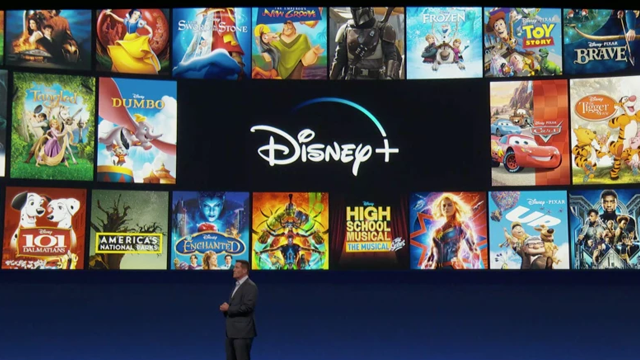 The Mandalorian e High School Musical: The Series poi hanno anticipato le tante serie tv che potremo guardare nei prossimi mesi (qui un recap). La serie ambientata nell'universo di Star Wars è stata la più chiacchierata del mese di novembre e ha riscosso un grande successo tra i fan del fortunato franchise creato da George Lucas. Sarà stato proprio per poter vedere per primi The Mandalorian che più di 10 milioni di spettatori si sono abbonati a Disney+ nel giorno del lancio, facendo andare in tilt il sito. Moltissimi utenti si sono infatti lamentati perché non riuscivano ad accedere alla piattaforma di streaming per guardare i loro programmi preferiti. Ma i dirigenti della Disney si sono immediatamente scusati per il contrattempo e sono riusciti a risolvere presto questo piccolo problema tecnico.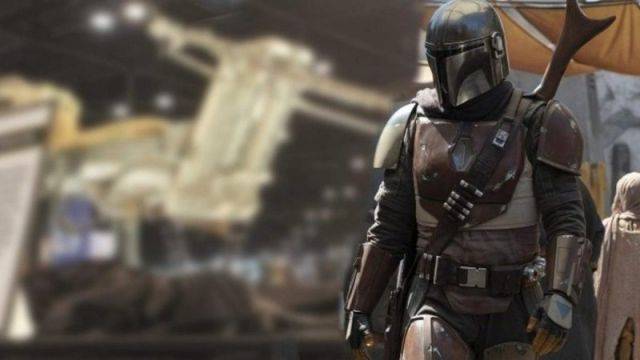 Ma queste non sono state le uniche due serie presenti al lancio di Disney+. Sulla piattaforma infatti troviamo molte perle animate: nel catalogo sono presenti sia show nuovi, sia più datati che eravamo soliti goderci durante i pomeriggi della nostra infanzia. Sono disponibili ad esempio tutte le stagioni di DuckTales, di Phineas and Ferb, di Little Einsteins e di Kim Possible. Ma soprattutto sono state caricate anche per la prima volta tutte le stagioni della serie animata più amata e longeva di sempre, I Simpson.
E proprio guardando I Simpson, i fan hanno riscontrato un errore tecnico che ne ha guastato la visione.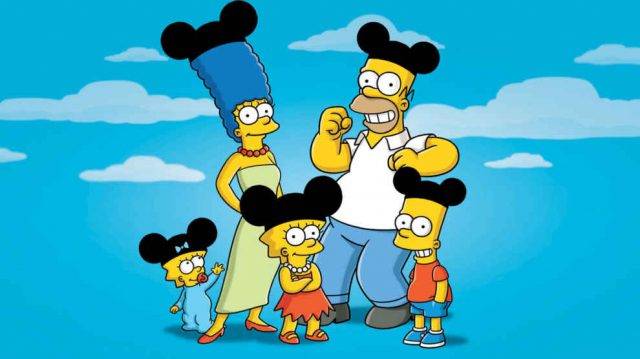 Gli abbonati a Disney+ hanno potuto guardare tutti gli episodi di questa amatissima serie animata, anche delle prime ormai introvabili stagioni. E qui sono sorti i primi problemi: tutte le puntate sono disponibili esclusivamente in formato widescreen (16:9) che è quello che ha caratterizzato le nuove stagioni dello show (per intenderci dalla 20° in avanti).
Le nuove proporzioni però sono andate a penalizzare gli episodi delle stagioni più vecchie. L'estensione maggiore dell'immagine ha tagliato fuori dallo schermo alcune delle gag di scena più divertenti. Gli amanti della serie hanno immediatamente notato questo problema tecnico e hanno cominciato a criticare aspramente la piattaforma. Ma non solo per questo I Simpson nella versione Disney+ hanno fatto storcere il naso ai fan della serie animata di Matt Groening. Molti si sono accorti che sulla piattaforma non è presente una delle puntate più belle delle prime stagioni dello show.
L'episodio in cui compare la leggenda del pop Michael Jackson.
Nella 3×01 il mitologico artista aveva doppiato un personaggio della serie, un uomo che Homer aveva incontrato in manicomio e aveva portato a casa con sé. La scelta di escludere la puntata deriva dal polverone che ha colpito la defunta star quest'anno. L'uscita del documentario Leaving Neverland, infatti, ha scosso l'intera America e ha macchiato inevitabilmente il nome di Michael Jackson. Sappiamo bene quanto sia severa la politica della The Walt Disney Company a tal riguardo e quindi dubitiamo fortemente che la puntata possa essere caricata in futuro.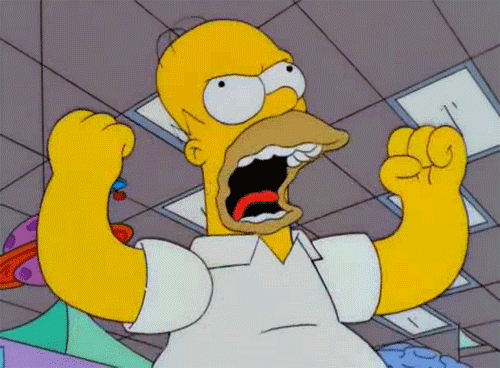 Nonostante questi piccoli problemi tecnici, gli americani hanno potuto per la prima volta avere a disposizione tutte le stagioni di questa stupenda serie che ha fatto la storia. E noi italiani non vediamo l'ora di poter fare un binge watching della serie animata di Matt Groening.