Fermi tutti, è arrivata la smentita: I Simpson non sarebbero a un passo dalla fine. A poche ore dalle importanti dichiarazioni di Danny Elfman (che trovate in questo articolo), autore dell'iconica sigla (le trovate in questo articolo da noi pubblicato stamattina), è intervenuto sull'argomento anche Al Jean, showrunner della serie dal 2001 e storico collaboratore di Matt Groening dal 1992.
.@TheSimpsons We are all thankful the following article is NOT TRUE: https://t.co/2Z0VqdfIEM— Al Jean (@AlJean) 28 novembre 2019
L'ha fatto attraverso un post su Twitter, nel quale ha riportato un articolo del Guardian da lui commentato con un inequivocabile "We are all thankful the following article is NOT TRUE" ("Siamo immensamente grati del fatto che questo articolo non sia vero"), e soprattutto con un'intervista a Metro.co.uk, nella quale ha chiarito ancora meglio la situazione:
I Simpson non hanno intenzione di chiudere. Con tutto il rispetto per Danny Elfman, siamo già al lavoro sulla trentaduesima stagione e non abbiamo piani per chiudere dopo quella.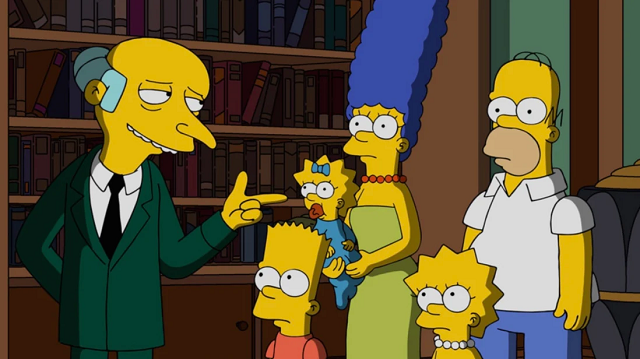 Capitolo chiuso? Probabilmente no, come sempre accade quando vengono fuori dei rumors riguardanti la possibile fine de I Simpson. È da anni infatti che se ne parla a più riprese e non sarà questa l'ultima volta.
In ogni caso, vera o meno che sia la cancellazione della serie, i sentimenti sono contrastanti: come abbiamo già sottolineato nel pezzo di qualche ora fa, da una parte amiamo troppo i nostri amici gialli per lasciarli andare a cuor leggero, dall'altra è innegabile la voragine qualitativa che separa le ultime stagioni andate in onda da quelle della golden age. La fine dopo 30 anni e quasi 700 episodi sarebbe auspicabile anche dai fan più accaniti.
Sarà la Disney, detentrice dei diritti de I Simpson dopo l'acquisizione della Fox a deciderne il futuro. Con la speranza che non voglia fare della serie tv statunitense più longeva di sempre un'attempata ottuagenaria. Non lo meriterebbe, non lo meriteremmo.