L'estate è finita e l'autunno, come noi serial-watcher sappiamo, porta con sè le nuove stagioni delle Serie Tv che amiamo. Tra non molto torneremo a sederci in un'aula di tribunale, per poi sorseggiare (o tracannare?) un bicchiere (o una bottiglia?) di vodka insieme ad Annalise Keating, in attesa di scoprire il prossimo omicidio da nascondere. Avrete sicuramente capito di quale Serie Tv sto parlando: How To Get Away With Murder! La Serie tornerà sul piccolo schermo il 28 settembre. Via ai festeggiamenti!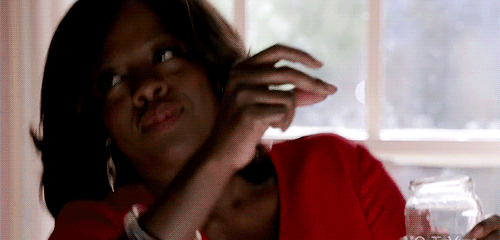 In questo articolo vi avevamo comunicato alcune indiscrezioni iniziali sula quarta stagione di How To Get Away With Murder. In seguito, Pete Nowalk ha rilasciato importanti dichiarazioni che ci hanno solo incuriosito maggiormente (ne abbiamo parlato qui!). Ma le voci che circolano e le dichiarazioni del cast non ci bastano più. Abbiamo bisogno di avere qualche prova sotto gli occhi (ce lo ha insegnato proprio Annalise!). L'ABC ci ha accontentato. Il network ha infatti rilasciato un promo contenente qualche immagine e qualche battuta della quarta stagione di How To Get Away With Murder (trovate il video in fondo all'articolo!).
Cosa capiamo da questo video? Una prima risposta potrebbe essere "NIENTE". Ma non è così. In realtà questo promo contribuisce ad aumentare i dubbi e le domande senza risposta che abbiamo nei confronti di How To Get Away With Murder. Come se non bastassero già quelli che avevamo, no?
Come anticipato negli articoli sopracitati, vediamo di nuovo la fuga di Annalise, che riesce quindi a tornare dalla sua famiglia. Notiamo anche un incontro tra l'avvocatessa e i Keating 4, che Michaela commenta come "l'ultima cena". Speriamo che la quarta stagione dia una risposta ad alcune domande che ci tormentano da tempo. Vorremmo capire il motivo per cui Annalise voleva incontrare i Keating 5 a casa sua il giorno dell'incendio. Scopriremo inoltre che ruolo interpreterà Julius Tennon, il marito di Viola Davis (Annalise Keating). Oltre ai dubbi appena posti, ce ne sono molti altri. Ma siamo anche sicuri che i nuovi episodi ci forniranno altre questioni irrisolte.
Mentre aspettiamo il 28 settembre, ecco il promo della ABC: