How I Met Your Mother, una delle Serie Tv più amate degli ultimi anni, è innanzitutto un racconto. Quello di Ted Mosby ai propri figli. La storia – come ci dice già il nome della serie – di come ha conosciuto la loro madre. Sappiamo bene però che non è solo questo.
Perché How I Met Your Mother non si limita a raccontare del loro incontro, ma narra tutto ciò che è successo prima, quando Ted Mosby la donna della sua vita non l'aveva ancora conosciuta.
A raccontare la stessa identica storia, con la giusta dose di romanticismo e ironia, sembra essere Haven't Met You Yet, canzone di Michael Bublé del 2009. Il testo di questa canzone pare scritta proprio per il nostro caro Ted Mosby, architetto.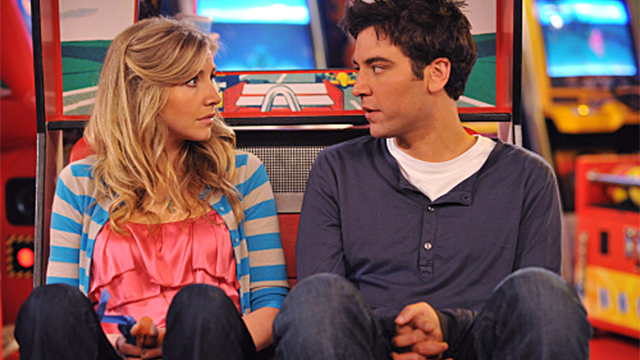 I'm not surprised, not everything lasts
I've broken my heart so many times I stopped keeping track
Talk myself in, I talk myself out
I get all worked up then I let myself down
Non mi sorprendo, non tutto è fatto per durare
Ho avuto il cuore spezzato così tante volte che ho smesso di tenere il conto
Mi convinco da solo, poi mi dissuado
Mi esalto tutto e poi rimango deluso
Ted Mosby, eterno romantico e grande disilluso. In How I Met Your Mother prende batoste di ogni tipo. Si innamora, si scotta, soffre, perde le speranze nel vero amore e si innamora di nuovo. Con la sua cieca fiducia nella ricerca di quella giusta si getta a capofitto in ogni storia, convincendosi che questa sarà la volta buona, finendo col farsi male o con lo stufarsi in fretta (e col rovinare irreparabilmente foto di gruppo celebrative di Lily) quando inevitabilmente si rende conto che è l'ennesima donna sbagliata.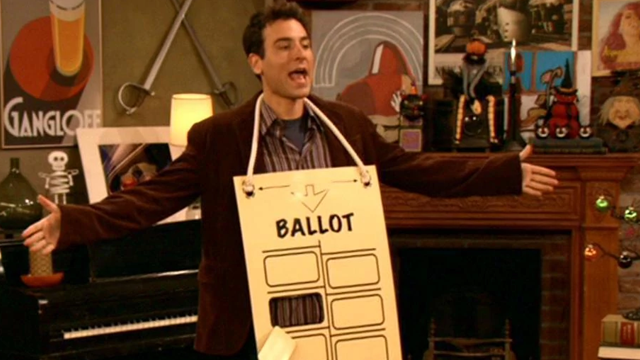 I might have to wait, I'll never give up
I guess it's half timing and the other half's luck
Wherever you are, whenever it's right
You'll come out of nowhere and into my life
Potrei dover aspettare. Non mi arrenderò mai
Immagino per metà si tratti di tempismo, e l'altra metà sia fortuna.
Ovunque tu sia, qualunque sia il momento giusto
Verrai fuori dal nulla ed entrerai nella mia vita
Un'inezia come il tempo non ferma il nostro Ted. Avremmo dovuto capirlo fin dall'inizio di How I Met Your Mother, quando per anni, ogni Halloween, si vestiva da cartella elettorale sperando che la Zucca Supersexy si presentasse e lo riconoscesse. Sì – nella strada – tra una delusione e l'altra, si scoraggia un po', ma non si arrende mai davvero. Perché la donna giusta per lui è là fuori e lui non smetterà mai di cercarla, o di aspettare che lei trovi lui. Ted Mosby è l'uomo che crede follemente nel vero amore e non si accontenterà di nulla di meno. E sa che quando sarà il momento finalmente Lei arriverà.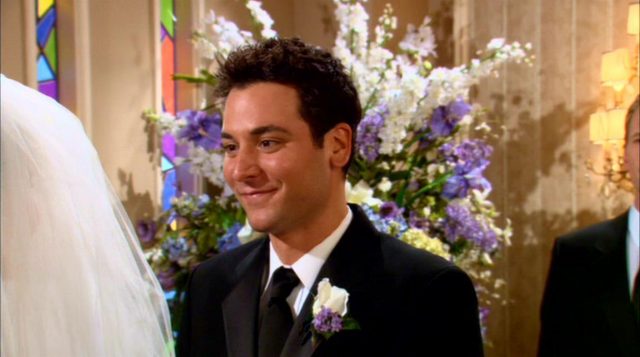 An' I know that we can be so amazing
And baby your love is gonna change me
And now I can see every possibility
So che insieme possiamo essere formidabili
Piccola il tuo amore mi renderà una persona nuova
E ora riesco a vedere tutte le possibilità
Se lo immagina tante volte, Ted Mosby, come sarà quando finalmente l'avrà conosciuta. Insieme saranno leggendari (cit.), faranno scintille. Immagina come cambieranno le cose, come vivranno. Si vede felice e di successo, ma anche vecchio, pelato e solo in un mare di giornali nei momenti di sconforto.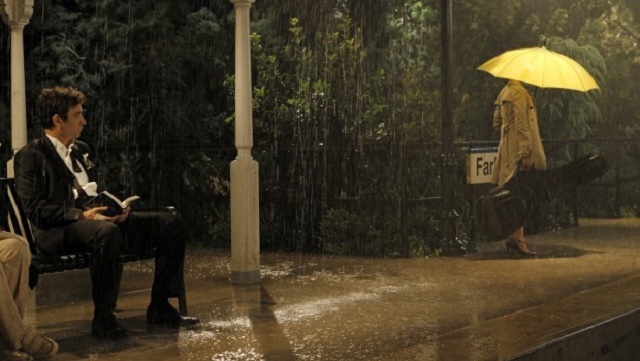 Somehow I know that it'll all turn out
You'll make me work so we can work to work it out
And promise you kid I'll give so much more than I get
I just haven't met you yet!
In qualche modo so che un giorno tutto andrà per il meglio
Tu mi farai lavorare sodo insieme a te perché insieme possa funzionare
E ti prometto piccola che darò molto di più di quel che riceverò
È solo che non ti ho ancora conosciuta!
Il punto è proprio questo, no? Lui sa. Aspetta, pregusta. Così tanto da credere ogni volta di essere giunto al traguardo, e sbagliarsi ogni volta. Perché, semplicemente, non l'ha ancora conosciuta. Quando saranno insieme tutto funzionerà, tutti gli ingranaggi si incastreranno e lavoreranno insieme, ogni difetto e stranezza sarà compensato e diventerà punto di forza. Si darà anima e corpo per la donna che ama, senza tirarsi indietro, perché sa che Lei farà lo stesso. L'unico problema?
I just haven't met you yet!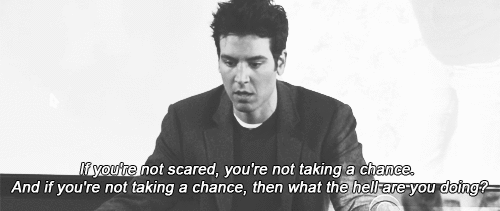 They say all's fair in love and war
But I won't need to fight it
We'll get it right and we'll be united
Dicono che tutto sia lecito in guerra e in amore
Ma io non avrò bisogno di combatterla
Riusciremo a farcela e a stare insieme
Tutto è lecito in guerra e in amore (e anche in How I Met Your Mother), e Ted Mosby lo sa. Nel cercare di conquistare tante delle donne sbagliate che ha incontrato ha fatto di tutto e di più. Gesti romantici e altri stupidi per farle innamorare, le ha rubate ad altri, le ha inseguite sulla metro come uno stalker… L'unica volta in cui non ha avuto bisogno di strani stratagemmi è stato con Lei. Perché con lei il destino aveva già predisposto ogni cosa. Tutto ciò che dovevano fare era incontrarsi.
Oh you know it'll all turn out
And you'll make me work so we can work to work it out
And promise you kid to give so much more than I get yeah
I just haven't met you yet
Sì, amore mio, un giorno tutto andrà come deve. Staremo insieme, avremo due figli e saremo felici. Ci saranno momenti belli e altri meno, ma insieme faremo in modo che tutto funzioni. Ti darò tutto ciò che sono e tutto ciò che ho, il mio unico desiderio è questo. Solo, non ti ho ancora incontrata.
I just haven't met you yet…