How I Met Your Mother aveva molte serie rivali quando è andata in onda per la prima volta, eppure è riuscita a imporsi nel mercato televisivo. Carter Bays e Craig Thomas hanno iniziato con un'idea ben precisa in mente e l'hanno sviluppata durante le nove stagioni.
Anche se la comedy è composta da numerosi episodi, già dopo pochi minuti il pubblico inizia ad appassionarsi alle storie dei protagonisti.
All'inizio sembra che tutto ruoti attorno alla domanda "Chi è la madre?", ma è soltanto un'illusione.
I creatori vogliono comunicare qualcosa di molto più profondo, anche se gli ultimi episodi potrebbero aver confuso le idee degli spettatori.
Il messaggio di How I Met Your Mother è positivo o negativo? Tutti gli sforzi di Ted Mosby e dei suoi amici hanno avuto un senso, oppure la loro fatica è andata sprecata? La ricerca della felicità è una questione complicata e, per rispondere a queste domande, bisogna ricordare alcuni episodi significativi della serie.
I momenti in cui How I Met Your Mother ci ha fatto ridere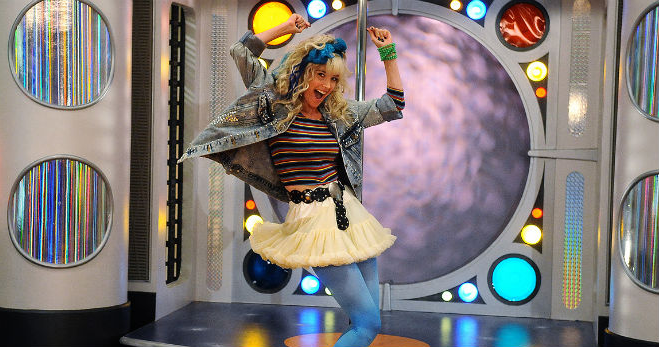 Ogni personaggio della serie ha contribuito alla comicità di varie scene, persino le guest star più inaspettate (abbiamo raccolto quelle più divertenti in questo articolo).
Durante la prima stagione spicca l'episodio 1×10 – La storia dell'ananas, che ancora oggi rimane uno dei momenti più divertenti della comedy targata CBS. Tutta la puntata è dedicata alla risoluzione di un assurdo enigma e lo spettatore può dimenticare per qualche minuto i suoi problemi, lasciandosi coinvolgere dalle scene esilaranti.
Anche la profonda amicizia tra i protagonisti ha dato vita a momenti di comicità indimenticabili.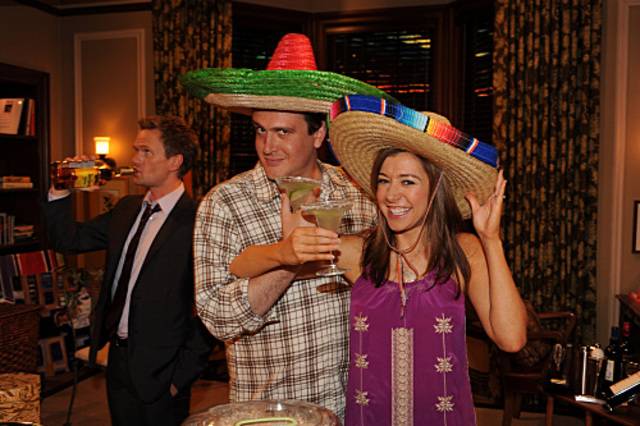 Ne sono un esempio il duello con le spade tra Marshall e Ted, il videoclip di Lets Go to the Mall di Robin Sparkles e anche l'intera vicenda degli schiaffoni, sviluppata nell'arco di più stagioni.
Barney Stinson, la vittima della celebre scommessa, è stato l'artefice di infinite gag, grazie ai suoi grafici geniali e alle sue regole raccolte in due iconici libri (The Playbook e The Bro Code). Ma il contributo maggiore dato dal protagonista deriva dai tentativi di rimorchio, come quello dell'episodio 4×09 – L'uomo nudo.
Purtroppo, accanto a questi momenti divertenti ci sono stati anche episodi drammatici, che hanno spezzato il cuore dei protagonisti e anche quello degli spettatori.
I momenti in cui How I Met Your Mother ci ha fatto piangere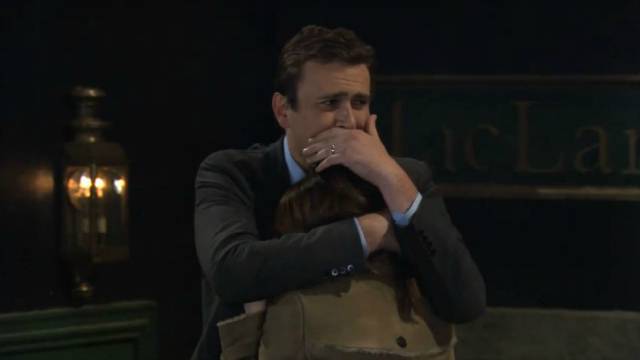 La vita è complicata e in questa serie è rappresentata abbastanza realisticamente, includendo sia gli avvenimenti felici che le brutte sorprese (abbiamo raccolto le più importanti in questo articolo). Tra queste c'è sicuramente la morte di Marvin. L'improvvisa scomparsa del padre di Marshall ha sconvolto tutti ed è stata molto dura da superare. Una piccola consolazione è arrivata nell'episodio successivo, quando il protagonista ha scoperto le ultime (dolci) parole dell'uomo.
Marshall ha sofferto anche altre volte (ad esempio quando lui e Lily si sono lasciati), anche se l'attenzione era concentrata spesso sulle relazioni fallimentari di Ted.
Non è stato tutto semplice neanche per Robin, quando ha scoperto di essere sterile e quando la sua relazione con Barney appariva sbagliata nell'episodio del medaglione.
Sembrava quasi che il fato non volesse la felicità dei protagonisti, ma è stato lo stesso Ted a ricordare che ognuno è artefice del proprio destino.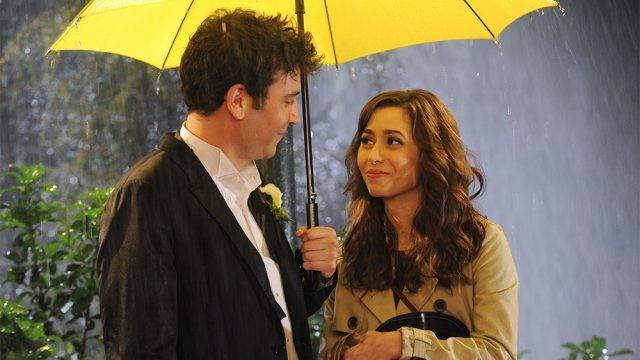 Si può pianificare con precisione il proprio futuro, ma la verità è che raramente ogni cosa va esattamente secondo i piani. Però questo non vuol dire che bisogna credere di meno nei propri sogni.
Ted ha cercato la sua anima gemella per tutta la vita e l'ossessione è finita quando ha incontrato Tracy. Il fatto che la donna si sia ammalata non sminuisce tutta la storia del protagonista, perché l'architetto ha comunque raggiunto l'obiettivo a cui puntava da tutta la vita.
Se Ted non avesse incontrato Tracy, probabilmente non avrebbe mai provato un dolore così grande, ma non avrebbe neanche vissuto il vero amore e non avrebbe conosciuto l'affetto dei suoi figli. Il protagonista meritava di poter provare tutte queste profonde emozioni che, fino ad allora, aveva soltanto immaginato. Robin non era in grado di offrirgli tutto questo, anche se Ted non si è mai arreso all'evidenza.
Il messaggio di Carter Bays e Craig Thomas è ottimista
Non importa quante difficoltà incontriamo lungo il nostro cammino. Non dobbiamo mai perdere di vista il nostro obiettivo, perché c'è sempre un modo per far funzionare le cose. Ed è proprio quello che hanno fatto i protagonisti di How I Met Your Mother.
Ad esempio, quando Marshall ha capito che doveva rinunciare per sempre al sogno di diventare un avvocato ambientalista, si è reso conto che c'erano anche altre strade da poter percorrere. L'obiettivo primario del protagonista, infatti, era quello di rendere il mondo un posto migliore e diventare un giudice era una valida alternativa al suo piano iniziale.
Allo stesso modo Lily, che era una maestra d'asilo insoddisfatta, sognava di fare la pittrice e ha creduto più volte di aver sprecato tempo a New York. Dopo numerose sfide e ripensamenti, la donna è riuscita finalmente a conciliare il lavoro dei suoi sogni e la famiglia, trovando un impiego come consulente d'arte.
La vita reale non è mai perfetta, ma è un'avventura stupenda, se si ha il coraggio di rischiare ed essere felici.
Ci siamo sentiti sicuramente sconvolti, forse anche delusi e disorientati, dopo l'ultimo episodio di How I Met Your Mother ma, dopo un'attenta riflessione, è chiaro che i creatori non intendessero scoraggiarci. Vedere con quanta forza Ted e i suoi amici hanno affrontato ogni difficoltà suscita speranza e ottimismo.