"Non ci sarà bambino nel nostro mondo che non conoscerà il suo nome": è la frase simbolo che Silente dice nelle prime pagine della "Pietra Filosofale", magicamente diventata realtà. Scommetto che tutti voi avete sognato almeno una volta di ricevere la vostra lettera da Hogwarts, il mio compleanno degli 11 anni è stato orribile. Essendo una vera e propria potternerd ho sempre cercato di smistare le persone che conosco nelle varie case, allo stesso modo i miei personaggi preferiti delle serie tv! Siete dei super falsi se dite che non ci avete mai pensato. In questa seconda parte ci saranno Corvonero e Serpeverde!

Oppure Corvonero, il vecchio e il saggio,
se siete svegli e pronti di mente,
ragione e sapienza qui trovan linguaggio
che si confà a simile gente.
Lydia Martin (Teen Wolf)
I corvonero sono tutti brutti secchioni che pensano allo studio? Hell no! Direi che Lydia ne è un esempio perfetto: si impegna nello studio e riesce a brillare in ogni cosa che fa; è competitiva, ma è sempre a disposizione dei suoi amici in difficoltà per qualche aiutino extra. Dimenticavo forse di dire che è anche la ragazza più carina e popolare della scuola? Eh già, Lydia ha un'intelligenza del tutto naturale, che le permette di applicarsi nello studio e allo stesso tempo avere una invidiabile vita mondana. Insegnaci maestra.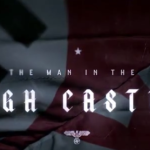 The Man in the High Castle spacca e ci ricorda cose importanti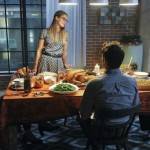 Supergirl 1×05- Ringraziamento e friendzone a pacchi!