Il mondo delle serie tv, da Grey's Anatomy a Una Mamma per Amica, ci ha offerto una miriade di madri indimenticabili, a cui possiamo fare riferimento quando dobbiamo descrivere, magari in una sola parola, una tipologia di madre in particolare.
Potremmo ad esempio parlare di Cersei Lannister se dobbiamo riferirci a una leonessa, pronta "letteralmente" a far saltare per aria qualcuno per il bene dei propri figli.
Oppure potremmo tirare in ballo la militare Signora Kim, se volessimo descrivere il tipico esemplare di mamma severa e restrittiva.
E quando abbiamo a che fare con madri anaffettive e taglienti, a cui il ruolo di guida e angelo del focolare calza più stretto di un guinzaglio arrugginito?
In quel caso è a queste cinque signore che dobbiamo pensare. E che il loro inesistente istinto materno ci venga in mente tutte le volte che ci lamentiamo delle nostre genitrici!
1) Emily Gilmore – Una Mamma per Amica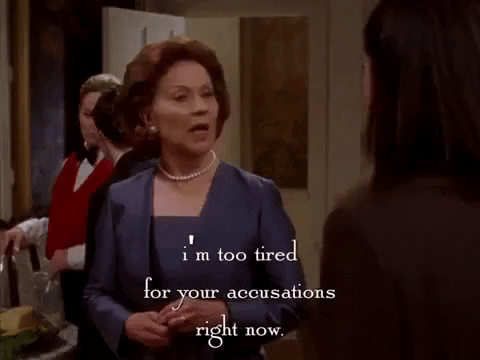 Impossibile frenare la sua lingua tagliente, così come il suo sopracciglio contrariato costantemente proiettato verso Lorelai.
Eccola qua, l'inarrestabile Emily Gilmore, memoriale vivente di tutti gli errori commessi dalla figlia, instancabile portavoce di tutte le delusioni perpetuate a lei e al marito.
Il rapporto tra le due è sempre stato parecchio teso, ma ammettiamolo: la nostra Lorelai non le ha sempre reso la vita facile. In fondo però è grazie alla nostra logorroica amica se ci siamo innamorati di Una Mamma per Amica. Motivo per cui non possiamo non spalleggiarla quando sbrocca puntuale come un orologio, a causa delle continue critiche della madre.
Incapace di dimostrare affetto alla figlia se non urlando e intromettendosi autorevolmente nei fatti suoi, riuscirà ad avere un rapporto pseudo-decente con lei solo nel revival della serie, quando sbroccherà anche lei pesantemente e metterà dei kilometri considerevoli tra lei e la figlia.
2) Beverly Hofstadter – The Big Bang Theory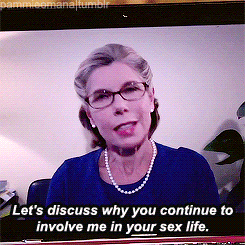 Che dire della robotica madre del povero Leonard di The Big Bang Theory?
Già il fatto che la signora in questione, interpretata spassosamente dalla fenomenale Christine Baranski, abbia una palese preferenza per Sheldon Cooper piuttosto che per il figlio la dice lunga.
Esattamente come il folle scienziato, oltre a essere completamente anaffettiva, è anche totalmente incapace di dimostrare il ben che minimo straccio di empatia. Arguta, esageratamente istruita, pare quasi provare un sottile piacere nel vivisezionare la virilità e la personalità del figlio Leonard di fronte a chiunque lo conosca.
Cosa che, tra l'altro, ha fatto pure in un libro raccontando tutte le sue fragili debolezze da bambino!
Divorziata e amareggiata, sessualmente insoddisfatta, c'è da dire che, anche grazie al contributo di Penny e di Shelly, la sua ferrea rigidità emotiva e sociale si è presa una piccola pausa in qualche puntata della serie, per mostrarci il suo lato più crazy e (vagamente) affettuoso.
Complice anche una notevole quantità di alcol ovviamente…
3) Ellis Grey – Grey's Anatomy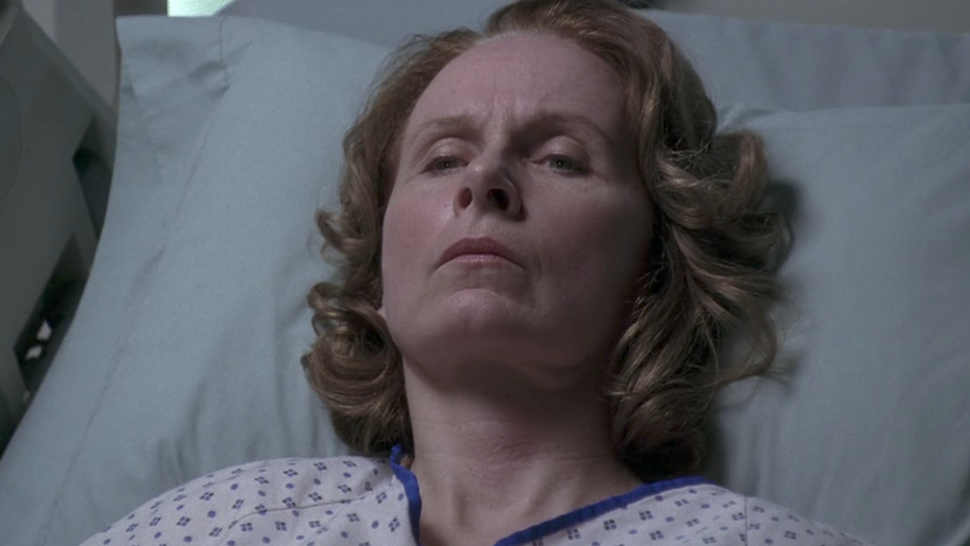 L'incredibile chirurgo Ellis Grey, pilastro della medicina e vera e propria celebrità per tutti i protagonisti di Grey's Anatomy, è al contrario un vero fallimento come madre.
A Meredith è toccata un'infanzia fatta, nel migliore dei casi, di una totale invisibilità alternata a risentimento pungente, a causa della rabbia provocata nella madre da parte del tradimento del padre (clamoroso come la poveraccia si sia rialzata).
Nel peggiore, le tocca chiamare il 911 per salvare Ellis che ha tentato di suicidarsi di fronte a lei!
Sarebbe stato bello sperare che, ammalandosi precocemente di Alzheimer, una piccola parte di lei si ammorbidisse nei confronti della figlia devota.
Macché! Se è possibile diventa più infame di prima!
Ovviamente prima di andarsene male e lasciare la protagonista di Grey's Anatomy più traumatizzata che mai.