Attenzione: evitate la lettura se non volete imbattervi in spoiler sulla 6×02 di Game of Thrones. 
Il primo segreto di un buon politico è non isolarsi mai. Se poi c'è una guerra di mezzo e il politico in questione porta avanti la sua carriera a Westeros, il segreto si trasforma in un'imprescindibile regola di sopravvivenza. Ramsay Bolton, uno dei personaggi più controversi di Game of Thrones, non l'ha ancora capito e rischia di pagare a caro prezzo l'ingenuo errore tattico.
Quanto è lucida la sua follia?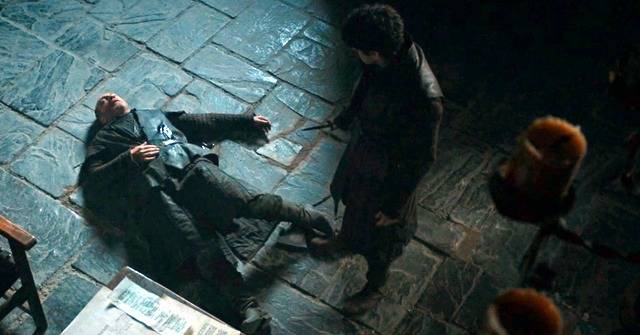 Quello che ha combinato nella 6×02, unito a tutti i passi falsi fatti precedentemente, equivale ad un suicidio politico e, sopratutto, umano. Andiamo per ordine e facciamo un po' di chiarezza: se siete arrivati a questo punto della lettura, sapete bene cosa ha fatto, ma è il caso di fare un piccolo recap.
Ramsay, temendo di perdere il diritto di successione dopo la nascita del figlio di Roose e Walda, ha deciso di tagliare la testa al toro e li ha uccisi tutti e tre. L'incalzare degli eventi ha lasciato un grande dubbio: il gesto è stato follemente lucido o dettato unicamente dalla rabbia (e la paura) del momento? Probabilmente entrambe, per molti versi. Ramsay covava l'idea da tempo, ma l'impulsività con cui ha fatto fuori il padre e dato in pasto ai cani la matrigna e il fratellastro lascia intendere che Ramsay sia stato pienamente coerente con l'uomo che è. Un bastardo, direbbe qualcuno con scarso senso dell'ironia. Un uomo accecato dalla sete di vendetta nei confronti di un destino sempre in salita, diremmo noi. Un pessimo tattico, in ultima battuta.
Perché?
Perché ha perso l'alleato più utile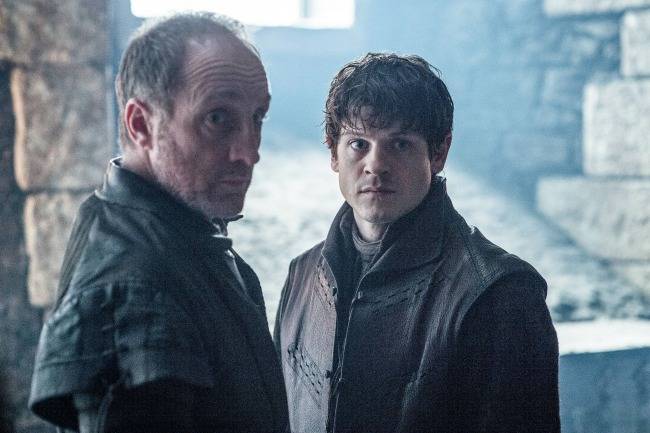 Roose era tutto, meno che un uomo leale e sincero, ma era sicuramente pragmatico e capace di tessere una tela in grado di dare prestigio, potere e territori ad una casata che fino alle Nozze Rosse era stata una semplice subalterna degli Stark. Muovendosi al posto giusto e al momento giusto aveva conquistato il Nord. Nelle regole più elementari della legge del più forte, Roose è stato un re incontrastato e, potenzialmente, un ottimo maestro per il suo rampollo.
Il cinismo razionale del padre si contrappone nettamente alla lucida follia del figlio, reo con una sola coltellata di aver fatto fuori un genitore (fin qui niente di scandaloso, se si considera il mondo nel quale è cresciuto), un mentore, una guida politica e, più di tutto, di aver rimesso in discussione le alleanze che i Bolton avevano costruito faticosamente. Le casate che vedevano in Roose un riferimento faranno altrettanto con Ramsay? Lasciando da parte il dubbio legittimo che lord Bolton potesse realmente dare priorità al figlio neonato, Ramsay ha scelto il modo e il momento sbagliato per farlo fuori.
Perché ora è un uomo solo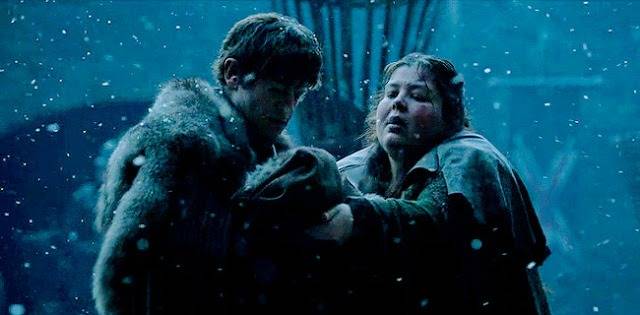 Il peggio, però, deve ancora venire. Dopo aver fatto fuori il padre, Ramsay ha fatto fuori anche il fratellastro neonato e la matrigna. Walda era un'ingenua, ma il padre non lo è affatto, e quando si parla di questioni famigliari è piuttosto… permaloso. La moglie di Roose, infatti, è figlia del famigerato Walder Frey, odiatissimo protagonista delle Nozze Rosse prima citate. Sappiamo per certo che ritornerà nella sesta stagione di Game of Thrones (compare in uno dei trailer rilasciati prima del 24 aprile) e probabilmente l'improvvisa ricomparsa si collegherà alla scomparsa della figlia. Pensate che mettersi contro uno così possa essere una buona idea? Non lo è. Non lo è affatto. E se anche lo fosse, toglierebbe certamente un alleato utile ai Bolton.
In questo senso, Ramsay è recidivo e le alleanze non fanno per lui. Fin troppo, perché servono. Eccome se servono. Pensate al terribile trattamento riservato alla moglie Sansa, unica occasione possibile per legittimare pienamente l'egemonia sul Nord dei Bolton, oppure al povero Theon, erede Greyjoy la cui casata avrebbe potuto dar vita ad un'alleanza fondata sull'odio nei confronti degli Stark. Tre grandi occasioni perse, insomma. Tre errori politici che potrebbero portare ad una sciagura e alla morte di Ramsay.
Ramsay, bastardo reietto perennemente alla ricerca di un riscatto nei confronti del destino, non avrà più alcun Dio da maledire. Ora è un uomo solo, e lo è per scelta. È il lord di una casata isolata, e lo è per scelta. Ramsay è un uomo solo al comando che cammina in bilico tra la vita e la morte. Ramsay è il self made man dell'autodistruzione compulsiva. Ha preferito le (il)logiche personali alle logiche del potere e rischia di perdere tutto.
Come ha già preannunciato, il prossimo obiettivo sarà Castello Nero. Troverà ad attenderlo il rinato Jon Snow. Bastardo come lui, sua nemesi nell'affrontare il destino avverso. Si troverà contro un'orda di bruti e un esercito, quello del Nord che ricorda, pronto a sostenere il bastardo più razionale che ha vinto la partita a dadi con la sorte. Se è vero che nell'incredibile mondo di Game of Thrones non esiste una morte ingiustificata, probabilmente andrà così. Non abbiamo dalla nostra le veggenze di Melisandre o le visioni di Bran, ma una teoria. Una semplice teoria. Una visione d'insieme con una logica definita. Quella che Ramsay non ha avuto.
Antonio Casu