#DeliridiSpade è la nuova rubrica del martedì sera di Hall of Series che vi racconterà ironicamente l'episodio di Game of Thrones andato in onda il giorno prima. Siamo impazziti, e lo capirete presto. 
Uomini, donne e sacerdotesse 
La 6×05 ci ha svelato chi è il più grande marpione della storia di Game of Thrones. Con questa storia del Signore della Luce, dei figli ombra che non necessitano di pannolini e dei bracieri sintonizzati creativamente sull'emittente Azor Ahai, R'hllor rimorchia più di un Daario Naharis qualunque. E rimpiazza in fretta le pretendenti in avanti con l'età. Melisandre l'ha capito meglio di chiunque altro, e aver rivelato i prodigi del make up a mezzo mondo non le ha portato bene.
Purtroppo, anche R'hllor ha partecipato al live su Periscope della donna rossa (spegnere il braciere prima di andare a dormire no?) e ha deciso di sostituirla con una sacerdotessa dal seno talmente importante da far vedere la luce anche agli atei.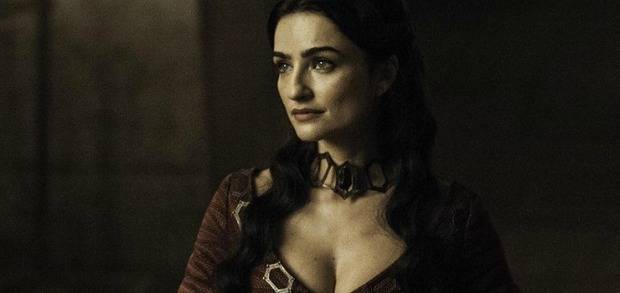 Ha vinto.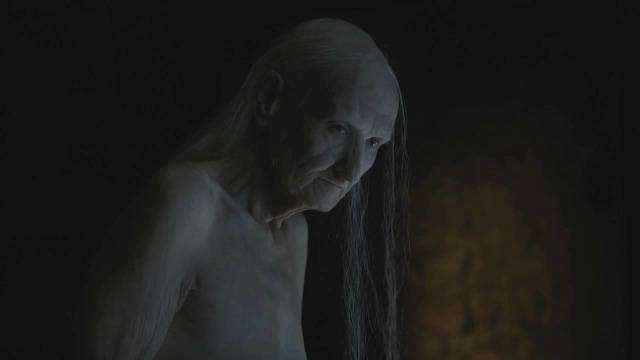 A mani basse.
Qualora Kinvara si rivelasse l'ennesima adepta di ClioMakeUp, sarebbe già pronta una soluzione alternativa: partecipare alla prossima stagione di Uomini e Donne. R'hllor sarebbe un tronista ambitissimo e qualunque donna sarebbe pronta a tutto pur di fare un'esterna con lui. In spiaggia. Illuminati dalla luce della luna e scaldati dal fuoco di un bel falò. La vittima sacrificale è da definire.
Tormund aveva capito tutto 

Un'altra che vorrebbe partecipare a Uomini e Donne, ma è stata esclusa inspiegabilmente da Maria De Filippi, è la povera Brienne. Diciamolo: questa donna non è poi così male e ha mille qualità. È bionda come Daenerys, è più alta di Sansa, è atletica come poche altre, ha tanta passione e dedizione da donare ed è single da una vita. Diciamolo: la sfiga che ha in amore questa donna non ha eguali. Visto che non ci pensa la De Filippi e Tormund non sembra di suo gradimento (ma ci ha provato, e merita l'onore delle armi), abbiamo deciso di lanciare l'hashtag #Briorah per shipparla con Jorah e mettere insieme i due esseri più sfortunati di tutti i tempi. E non provate a parlare di fortuna nel gioco, perché in Game of Thrones il terreno non è fertile.
Speriamo solo che Brienne non si accorga della fastidiosa dermatite che affligge Jorah da qualche tempo. E se anche succedesse, in amore si deve essere pronti a tutto. Anche a prendersi un uomo di pietra. Sempre meglio di Tormund, probabilmente. Almeno per lei. Gli hipster sono andati di moda qualche secolo dopo.
Essere Ditocorto ci cambierebbe la vita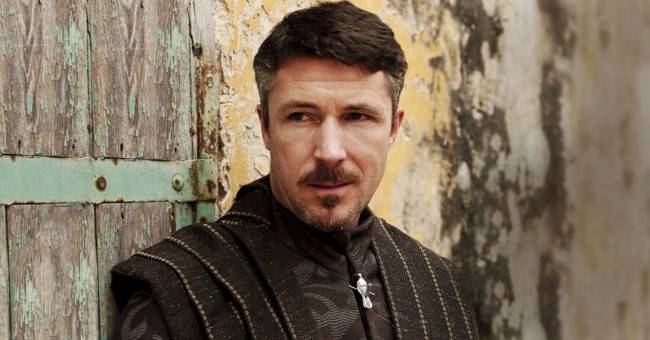 Cambiamo argomento. Quelli che seguono sono dieci momenti nei quali ci servirebbe avere le stesse doti da paraculo e manipolatore che Ditocorto ha dimostrato per l'ennesima volta con Sansa.
Esame di Scienze Politiche: non sappiamo una mazza, ma le barbabietole da zucchero saranno sempre una risposta valida.
La scusa del calcetto reggerà anche quando la tua ragazza troverà un tanga femminile nel borsone.
Usare i baffi se non si è in Spagna o in compagnia di Erasmus spagnole. Raggiungeremo comunque l'obiettivo e li indosseremo con orgoglio pur non avendo avuto 27 anni negli anni Settanta.
Colloquio di lavoro: ci rendiamo conto pochi secondi prima di iniziare di avere un frammento di barbabietola da zucchero in un incisivo. Parleremo liberamente. A bocca chiusa.
Conquistare militarmente il #Molise. Anche se non esiste.
Convincere la Rai a fare una fiction senza #BeppeFiorello.
Convincere la HBO a sostituire l'Alto Passero con Don Matteo.
Convincere qualunque donna che Ditocorto non sia un soprannome nato in uno spogliatoio.
Portare gli Estranei dalla nostra parte.
Centrare l'accoppiata madre-figlia. Ah no, questo è troppo persino per lui.
Il virus Vegan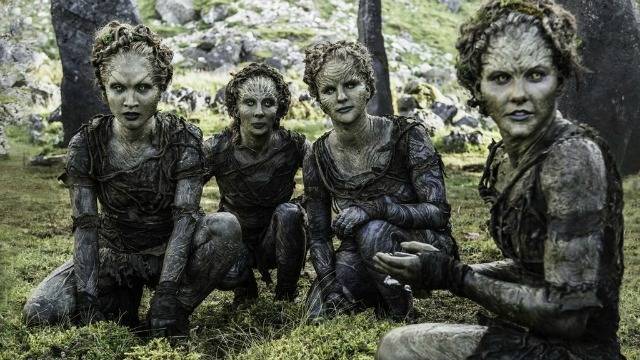 Nei pressi del Corvo dai Tre Occhi, invece, è successo di tutto. Eviteremo di ricordarvi i tristi avvenimenti per non riaprire la fontana delle lacrime, ma è giusto concentrarsi su un aspetto: abbiamo scoperto come si sono originati gli Estranei. E abbiamo capito un'altra cosa: probabilmente sono vegani. Basta osservare per qualche secondo i Children of The Forest per capire di che parrocchia facciano parte e comprendere immediatamente perché le macellerie Bolton non siano andate bene. Il problema è uno: gli Estranei hanno già invaso Westeros, ma non ce ne siamo resi conto. Stanno diventando tutti vegani e non mangiano più nulla che sia d'origine animale.
Ramsay, di carne, se ne intende…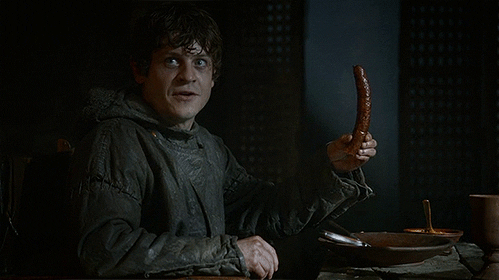 … ma il resto del mondo non vuole saperne. Peccato, lord Bolton: ci hai provato. Non si può fare altro che adeguarsi.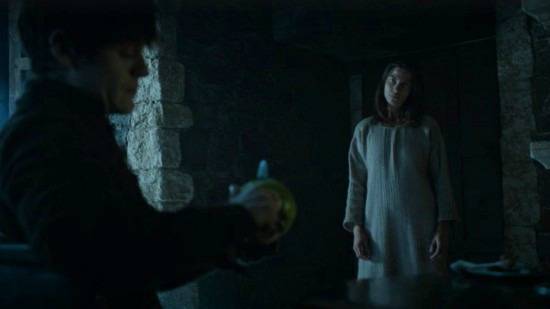 Vero?
Euron è il nuovo re di "Selvaggi"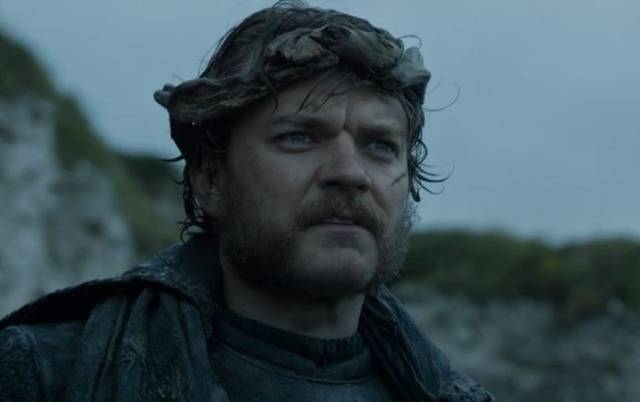 Se c'è chi non se la passa molto bene, c'è invece chi muore dalle risate. In quel di Pyke sanno come divertirsi e non perdono occasione per dimostrarlo. Anche quando c'è un nuovo re da incoronare. Sopratutto in quel caso. Forse solo in quel caso, ok. E lo fanno involontariamente. La sequenza che ha portato Euron sul trono è una delle cose più brutte mai viste in Game of Thrones. Una sceneggiatura tremenda. Talmente tremenda da sembrare perfetta per un film dei Vanzina. "Selvaggi", per esempio. Lo ricordate? Vi auguriamo di no, ma probabilmente è impresso nelle vostre menti.
Riassumiamo in breve la trama: un aereo precipita su un'isola deserta e ha il suo interno una rassegna di personaggi improbabili e inquietanti. No, non stiamo parlando di Lost. Magari. Qui c'è Ezio Greggio. Franco Oppini. Antonello Fassari. Emilio Solfrizzi. Il peggior Leo Gullotta di sempre. Bene, provate a immaginare una situazione nella quale un gruppo del genere si trovi ad eleggere un leader. Fatto? Bene, avete l'incoronazione di Euron. In pratica mancava solo una competizione per decretare chi l'avesse più lungo. Nel prossimo episodio scopriremo che Massimo Boldi è originario delle Isole di Ferro?
Un paio di considerazioni a caso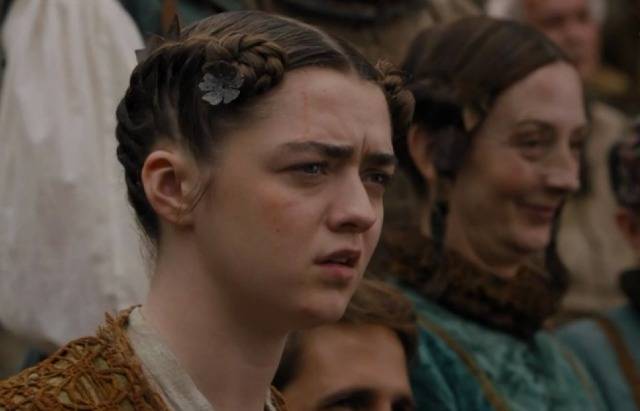 La sceneggiatura dello spettacolo teatrale al quale ha assistito Arya è più credibile dell'incoronazione di Euron.
Kinvara è la prima persona della storia di Game of Thrones capace di zittire Varys. Potere delle tette. Persino sugli eunuchi. Verme Grigio docet.
Come si divertirà Daario dopo la partenza di Jorah? Ah, giusto.
Ridateci Bronn.
Che hanno fatto di male nella vita i metalupi per intrecciare i propri destini con quelli degli Stark?
Se Braavos è un centro bancario potentissimo, Jaqen è responsabile di un'agenzia di recupero crediti? Arya è indietro col il pagamento di una bolletta della R'hllor Energia?
Un saluto da Hodor. Certe volte le parole non servono, ci mancherai.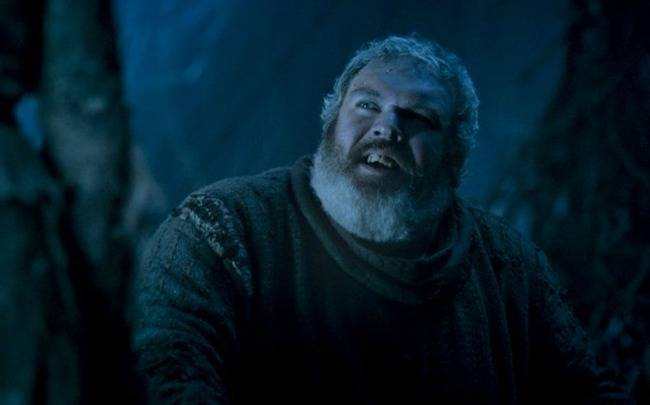 Antonio Casu