-Spoiler Settima Stagione di Game of Thrones-
C'era una volta una storia ancora mai raccontata in Game of Thrones. C'era una volta una vicenda che conosciamo solo attraverso i ricordi di alcuni personaggi, una frase ogni tanto buttata lì cercando di capire se germoglierà in qualche modo. Era una favola pura, perfetta, meravigliosa che si trasformò in una tragedia. É la storia di Rhaegar Targaryen.
C'era una volta un amore in grado di distruggere un regno.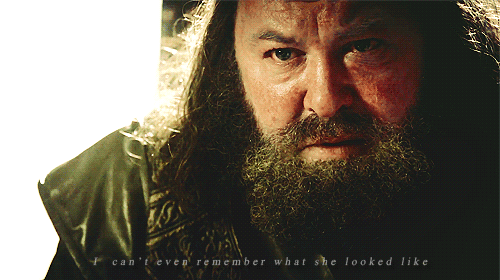 Tra libri e Serie TV, sentiamo parlare di Rhaegar Targaryen e Lyanna Stark fin dal principio, ma in realtà di loro sappiamo ben poco, se non che furono in un qualche modo loro, inconsapevolmente, a provocare l'inizio della ribellione di Robert Baratheon.
Cercando di fare un po' di chiarezza, Rhaegar Targaryen era il primogenito di Rhaella Targaryen e  Re Aerys II Targaryen, passato alla storia come Aerys il Folle. Rhaegar era dunque il principe erede al Trono di Spade. Si sposò con Elia Martell di Dorne, la fantomatica sorella di Oberyn Martell, ed ebbe due figli.
Non amava la guerra. Rhaegar era un poeta, un musicista in grado di portare al pianto solo con l'uso della sua voce e della sua arpa. Trascorse tutti i suoi giorni di gioventù a leggere quanti più libri potesse, poi un giorno lesse qualcosa che lo cambiò, qualcosa che avrebbe segnato profondamente il resto della sua esistenza. Quel giorno andò a chiamare il maestro d'armi e cominciò ad addestrarsi nell'arte della guerra, e divenne uno dei più grandi spadaccini dei Sette Regni, tanto da riuscire anche a sconfiggere Ser Arthur Dayne nel torneo di Harrenall.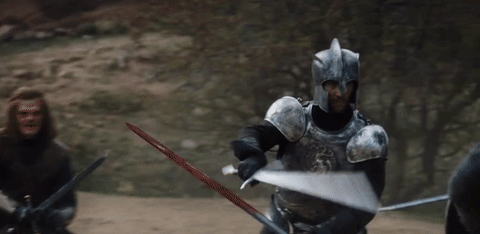 Cosa lesse in quel libro quel giorno nessuno lo sa con certezza, ma da quel momento si convinse che il Principe Promesso dovesse avere il suo sangue. Forse in principio credette anche di essere lui quell'ultimo eroe destinato a salvare il mondo, ma poi, chissà per quale ragione, comprese che sarebbe stato uno dei suoi figli. Fu a Rhaegar che venne profetizzato che il drago dovesse sempre avere tre teste, e i conti inevitabilmente non potevano quadrare visto che aveva solo due figli.
Tutte le nobili fanciulle dei Sette Regni erano innamorate del principe ereditario. Cersei Lannister sperava di sposarlo, ed è a lui che si riferisce nella sua domanda a Maggie La Rana nel primo episodio della quinta stagione di Game of Thrones. Ma lei non era destinata a sposare il principe, ma il Re, come ben sappiamo.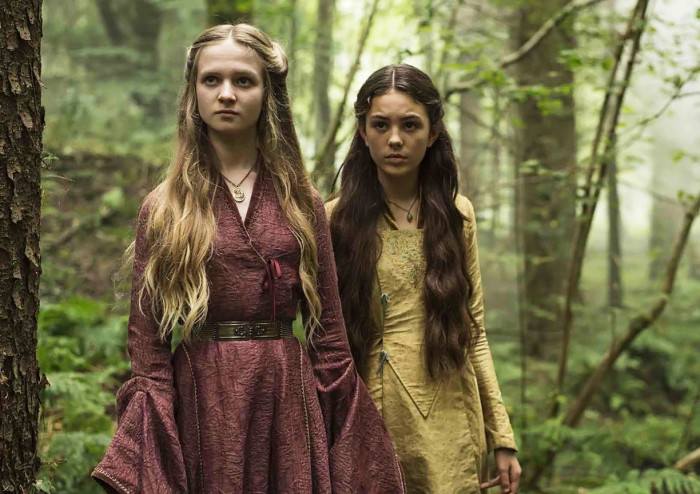 La storia prosegue nebulosa come sempre, ma siamo certi che fu al torneo di Harrenall che Rhaegar Targaryen e Lyanna Stark si conobbero. Tutto sta a capire come.
Come vi ho raccontato in questa lettera, presumibilmente Lyanna Stark partecipò attivamente al torneo, nascondendosi dietro all'elmo del Cavaliere dell'Albero che Ride per difendere l'onore di uno degli alfieri degli Stark, nonché grande amico, il famoso e sconosciuto Howland Reed.
Sappiamo che la lady del Nord non era particolarmente femminile nelle sue abitudini: era abile nella spada, nell'equitazione e nel tiro con l'arco. Rivediamo la sua tempra, a detta dello stesso Ned Stark, nella piccola Arya. Era una ragazza forte e coraggiosa, incapace di tirarsi indietro in caso di ingiustizie. Così partecipò al torneo nascondendo la sua vera identità.
Peccato che Aerys II pensò che quel cavaliere misterioso fosse lì per ucciderlo, per cui mandò suo figlio Rhaegar a cercarlo.
Non sappiamo cosa sia accaduto, ma forse Rhaegar Targaryen trovò effettivamente il Cavaliere dell'Albero che Ride e, scovandola, sconvolse definitivamente la propria esistenza.
Quando vinse il torneo di Harrenall sconfiggendo anche la Spada dell'Alba, consegnò la corona di virtù e bellezza non a sua moglie Elia, ma a Lyanna Stark, promessa in sposa a Robert Baratheon.
In quanti morirono perché Rhaegar Targaryen scelse Lyanna?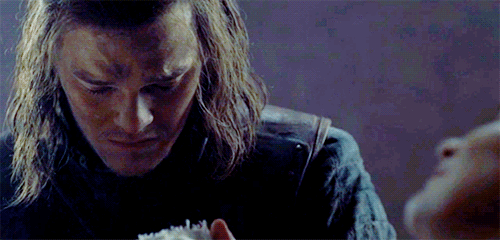 Lyanna era affezionata a Robert, e probabilmente l'avrebbe anche sposato, ma dallo stesso Ned sappiamo che lei era perfettamente consapevole che razza d'uomo fosse, e sapeva che con lui mai sarebbe stata davvero felice. Incontrando Rhaegar Targaryen incontrò l'amore, quello delle canzoni dei poeti, dei libri e delle favole. Ma non era una favola quella che stava vivendo.
Questa fu la molla. Tutto iniziò in questo momento, come un battito d'ali di una farfalla che provoca una tempesta dall'altra parte del mondo.
Un piccolo evento in grado di sconvolgere la storia di un intero continente.
Non sappiamo esattamente cosa accadde in seguito, ma ormai siamo certi che Rhaegar Targaryen non rapì Lyanna, non la stuprò, ma la portò via probabilmente quando la famiglia Stark si trovava a Delta delle Acque per organizzare il matrimonio tra Cat e Brandon Stark.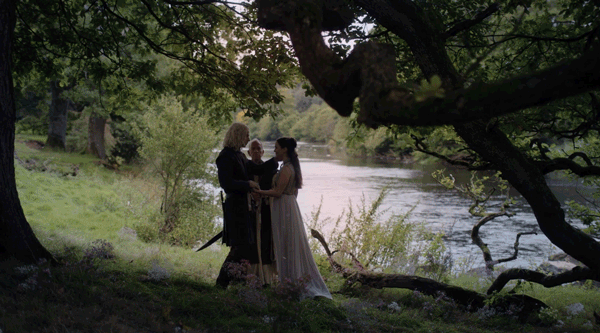 Rhaegar Targaryen era un uomo d'onore che sempre avrebbe fatto la scelta giusta, ma anche lui incontrando l'amore cadde in errore.
Sposò Lyanna all'Occhio degli Dei in gran segreto e da lì l'amò fino alla fine dei suoi giorni.
Quando salutò Jaime Lannister prima di lasciare Approdo del Re, gli disse che una volta tornato sarebbero cambiate molte cose, lasciando intendere che quel folle di suo padre non sarebbe rimasto sul trono ancora a lungo e che lui avrebbe infine risolto la situazione prendendo il suo posto.
Rhaegar Targaryen era bravo a uccidere, ma odiava farlo. Lui voleva la pace, la serenità, ma la storia andava scritta.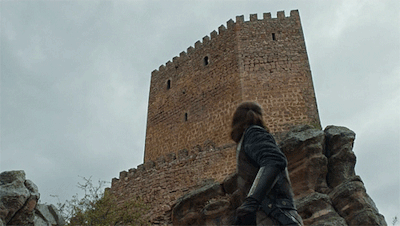 Alla Torre della Gioia, in Dorne, trovò la sua felicità. Convisse con la sua donna, concepirono il figlio che avrebbe cambiato le sorti dei Sette Regni. Tuttavia Robert Baratheon accecato dall'amore e dall'ira stava capovolgendo l'ordine dei Sette Regni.
Rhaegar Targaryen lasciò la sua gioia per combattere una guerra che involontariamente aveva provocato.
Si scontrò con Robert Baratheon al Tridente, mentre la sua guardia personale era rimasta accanto alla principessa Lyanna.
Non è una favola romantica quella tra Rhaegar Targaryen e Lyanna Stark, ma una canzone fatta di amore, sangue e morte.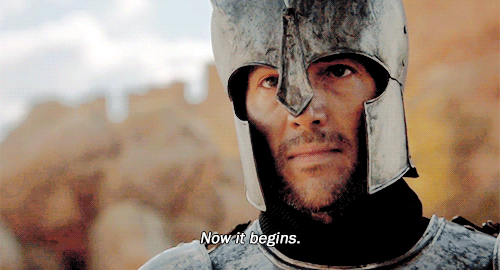 Mentre Lyanna portava a termine la sua gravidanza, Rhaegar morì colpito a morte dal martello di Robert Baratheon. Dal suo petto stillarono rubini e sangue, e cadendo nel letto del fiume sospirò il nome di una donna: Lyanna…
Questa è una storia mai scritta di un amore dimenticato, nelle cui viscere è inciso a fuoco il destino della vita e della morte nei Sette Regni. 
Ma noi ancora non ne sappiamo niente.
Leggi anche: You Know Nothing, Jon Snow