Lord Petyr Baelish è la grande molla che ha messo in moto tutto il gioco dei troni.
(Spoiler sulla settima stagione di Game of Thrones)
Nessuno si può dire più esperto nella nobile arte del sotterfugio, della menzogna e dell'opportunismo quanto Petyr Baelish, il più viscido dei protagonisti di Game of Thrones, il più abile maestro di inganni che neanche il Ragno Tessitore è stato in grado di eguagliare.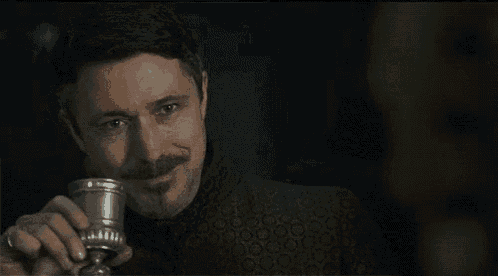 Eppure nella Settima Stagione il Gioco dei Troni si può dire ufficialmente concluso, e con esso il suo più abile giocatore.
Fin dal primo episodio Ditocorto ha giocato un ruolo di protagonista, anche se noi, come la maggior parte dei personaggi di Game of Thrones, ne siamo stati ignari fino alla quarta stagione se non oltre ancora.
Come ben sappiamo fu Baelish, insieme a Lysa Arryn, a ordire l'avvelenamento del Primo Cavaliere Jon Arryn, facendo ricadere la colpa sui Lannister, che, poracci, hanno subito la nostra accusa fin dal primo momento che sono comparsi sulla scena. Dopodiché, non contento, convinse Ned e Cat del coinvolgimento di Tyrion nel tentato omicidio del piccolo e ancora caruccio Bran Stark attraverso la sua fantomatica daga.  E visto che ancora non bastava, sarà proprio Ditocorto a tradire Ned e a mettere in moto tutte quelle vicissitudini che porteranno alla decapitazione del patriarca Stark.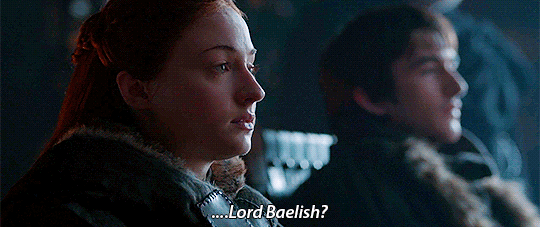 Ma tutto questo è, come si suol dire, storia nota dopotutto. Tuttavia non ci siamo mai soffermati abbastanza a riflettere sulla grandezza di questo personaggio, che, a buon diritto, si è aggiudicato il nostro immenso disgusto e al tempo stesso la nostra stima silenziosa.
Baelish ci ha liberato di Joffrey, ha salvato il sacrosanto fondoschiena di Jon Snow nella Battaglia dei Bastardi, e, a suo modo, ha insegnato a Sansa l'arte ch'egli padroneggiava così bene lasciando un'eredità fondamentale per la sopravvivenza della ragazza.
Ma perché Lord Petyr Baelish ha fatto tutto questo?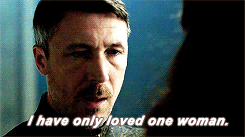 Abbiamo imparato fin dalla prima stagione di Game of Thrones a non credere mai neanche a una parola di Ditocorto, eppure qualcosa di vero potrebbe averlo detto, qualcosa di talmente reale e pregnante nell'esistenza di Petyr da averne condizionato ogni singola azione fin da molto prima dell'inizio della storia.
Petyr Baelish amava una donna.
L'amava a tal punto che avrebbe spostato le montagne per lei, avrebbe combattuto contro cento cavalieri grossi il doppio di lui, avrebbe distrutto un intero regno pur di averla. E in un certo senso fece tutto questo e molto di più.
Quel ragazzino basso proveniente dalle Dita si innamorò di Catelyn Tully, la primogenita delle sorelle Tully di Delta delle Acque. Una donna bella, forte e con una passione sconsiderata per i dolcetti al limone. Una donna che il mediocre Petyr Baelish non avrebbe mai potuto avere se non nei suoi sogni.
A prescindere da tutto ciò che proviamo per Ditocorto, non possiamo non concedergli che di quell'amore lui ha davvero fatto il suo scopo nella vita, il suo obiettivo e che per esso ha davvero giocato tutte le carte che aveva. Ma lui, a differenza di Raeghar Targaryen sapeva giocare davvero molto bene.

In tutto ciò che è Petyr Baelish non c'è niente di vero se non il suo amore per Catelyn Tully, e una volta compresa questa semplice verità possiamo comprendere davvero la sua essenza.
Proprio per via di quella fantomatica daga è nata una delle teorie più sorprendenti di cui sono venuta a conoscenza nell'ultimo anno. Una teoria che cambierebbe drasticamente la nostra prospettiva sull'intera vicenda e che trasformerebbe Petyr Baelish nel più grande burattinaio dei Sette Regni.
La daga in acciaio di Valyria, che spunta ogni tanto come un fungo in un bosco, sarebbe in principio appartenuta a Raeghar Targaryen, principe ereditario al Trono di Spade. Secondo questa teoria, Raeghar l'avrebbe donata a Petyr Baelish in segno di gratitudine.
Ma gratitudine per che cosa?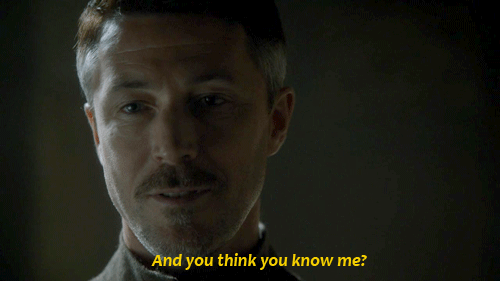 Al tempo la famiglia Stark si trovava a Delta delle Acque per accordarsi in merito al matrimonio tra Catelyn Tully e il figlio maggiore degli Stark, tale Brandon Stark. Proprio in quel frangente Raeghar Targaryen avrebbe rapito la sua Lyanna (di cui vi ho parlato qui).
Ma se il rapimento fosse stata tutta una montatura di Baelish?
Ammetto che il tutto sia parecchio macchinoso, ma altrettanto interessante quindi cercate di seguirmi. Ci troviamo in una situazione in cui il povero Ditocorto è cieco di rabbia dopo essere stato umiliato da Brandon Stark in duello, e per di più si sta vedendo la donna da lui amata sfuggirgli dalle mani per andare in sposa a uno dei casati più prestigiosi dei Sette Regni. In questa situazione sembrerebbe che Raeghar avesse raggiunto Lyanna in gran segreto per portarla via e sposarla, e avesse chiesto proprio a Baelish di far loro da ambasciatore informando la famiglia di lei delle loro intenzioni.
Vi concedo che sia assurdo, ma se tutto ciò fosse vero si spiegherebbero tutti gli equivoci che si sono venuti a creare in seguito.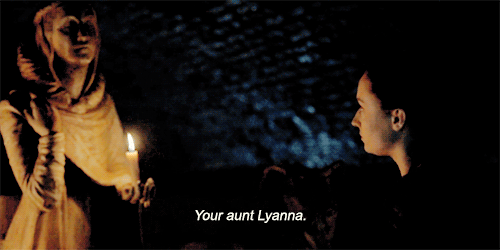 Baelish dunque avrebbe scorto l'occasione di mettere la famiglia Stark contro la famiglia regnante, e, conoscendo la follia del sovrano e l'indole degli uomini del Nord, avrebbe facilmente eliminato tutta la famiglia Stark senza sporcarsi le mani e riconquistando la sua donna.
Detto fatto, una volta comunicata la falsa notizia del rapimento, come previsto, il capostipite degli Stark e il fratello maggiore si dirigono ad Approdo del Re dove trovano l'inevitabile fine. Come una reazione a catena scoppia la Ribellione di Robert che sarebbe dovuta essere facilmente schiacciata dai Targaryen facendo tornare tutto alla normalità ed eliminando una volta per tutte gli uomini della famiglia Stark.
Tuttavia la storia non è andata come previsto da Ditocorto, ma la partita non era ancora finita.
Il cerchio si chiude nel momento in cui Eddard Stark arriva ad Approdo del Re, e Baelish ha di nuovo la sua occasione. Peccato che tra le vittime del gioco del trono ci sia proprio la sua Cat, che Baelish non esita a vendicare uccidendo il diabolico bastardo.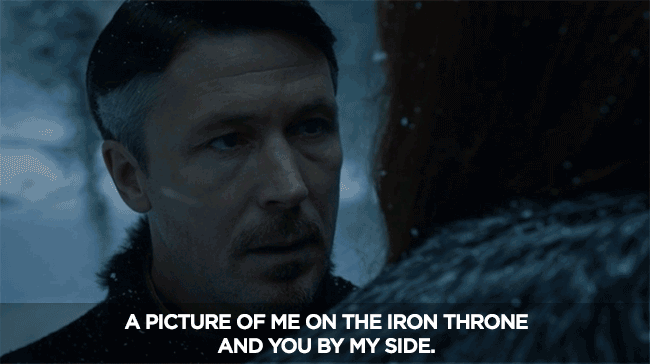 Da questo momento in avanti, in tutta la sua malvagità, l'obiettivo di Baelish sembra davvero essere quello di salvare Sansa Stark dal suo destino tra i Lannister, e, a suo modo, riesce comunque a riportarla a casa e a salvarla nel momento decisivo della Battaglia dei Bastardi. Baelish è molto chiaro con lei. Lui vuole se stesso sul Trono di Spade insieme a Sansa e con lei vuole creare il suo futuro. Peccato che a questo punto della storia Sansa abbia finalmente imparato qualcosa. Ci ha messo un po', come lei stessa ammette, ma alla fine ha imparato a destreggiarsi tra gli intrighi e le macchinazioni del mondo in cui vive, e ripaga Baelish con la sua stessa moneta.
Sorella contro sorella, famiglia contro famiglia: in quanti morirono perché Petyr scelse la sua Cat?
Di lui diranno che ha giocato abilmente, ha fatto dell'odio la sua merce di scambio, è sopravvissuto manipolando, ingannando e tradendo. Ha condotto il Gioco del Trono dal suo principio fino alla sua fine, e da vincitore è caduto in ginocchio supplicando misericordia.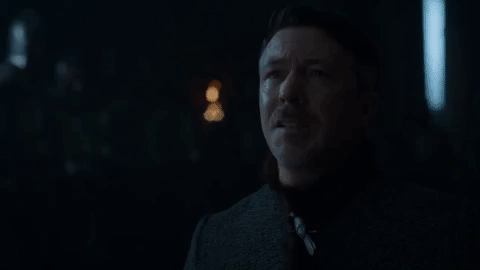 Tuttavia, per quanto il gioco sia crudele, il karma lo è di più.