Intorno al vastissimo mondo di Game of Thrones, fatto di combattenti, regnanti, sangue e draghi, si stendono una serie di curiosità, easter eggs e leggende che rendono la serie tratta dai libri di George R. R. Martin ancora più interessante.
Vediamo quali.
Da qui in poi vi sono alcuni spoiler per chi non ha visto la sesta stagione di Game of Thrones, quindi attenti perché, come dice Melisandre…
Parentele ragguardevoli

Molti attori all'interno di GoT hanno relazioni familiari di un certo spessore. La più nota è forse quella che lega Alfie Allen (interprete di Theon Greyjoy) con sua sorella, la cantante Lily Allen.
Oona Chaplin, che nella serie la moglie di Robb Stark è la nipote di Charlie Chaplin, mentre l'attore Harry Lloyd, che fa Viserys, il fratello di Daenerys Targaryen, è pronipote dello scrittore inglese Charles Dickens.
San athchomari yeraan, David! (Molti onori a te, David!)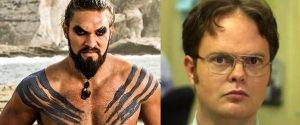 La celebre lingua Dothraki, parlata da Drogo e gli altri Khal (oltre che da Daenerys che la apprende durante la prima stagione) è stata inventata dal giovane linguista David Peterson, il quale ha usato, oltre la sua conoscenza glottologica, una serie di battute del personaggio di Dwight Schrute nella serie americana The Office, note come lo Schrutean Compound.
Peterson ha anche creato sempre per GoT il Valyriano, lingua nota per essere quella in cui viene proferita una delle frasi più note della serie, "Valar Morghuris" ("Tutti gli uomini devono morire").
Una parte su misura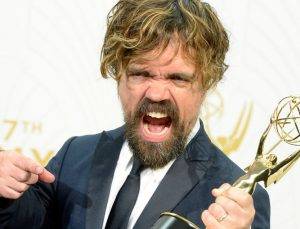 George R. R. Martin ha più volte spiegato come abbia pensato praticamente subito a Peter Dinklage per il ruolo di Tyrion Lannister all'interno di Game of Thrones.
Dinklage a sua volta ha proposto a Martin, Benioff e Weiss l'amica Lena Headey per il ruolo di Cersei Lannister.
Ispirazioni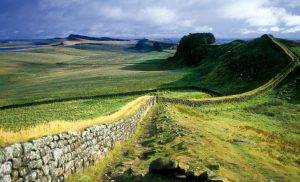 Per la guerra dei Sette Regni Martin ha fatto intendere diverse volte di essersi ispirato alla Guerra delle due Rose tra Lancaster e York (infatti i nomi delle due famiglie più importanti di Westeros, Lannister e Stark, suonano molto simili).
Per la Barriera, controllata dai Guardiani della Notte e che separa il Continente Occidentale dai Bruti e dagli Estranei, Martin si è ispirato invece al Vallo di Adriano, fortificazione di ben 117 km, costruita dall'imperatore nel II secolo dopo Cristo per dividere la provincia romana da quella della Britannia e della Caledonia.
Jack Gleeson dice di essersi ispirato al personaggio dell'imperatore Commodo nel film Il Gladiatore di Ridley Scott (interpretato da Joaquin Phoenix) per quello dell'odiatissimo Joffrey Baratheon.
Apparizioni
Alcuni attori hanno avuto ruoli più o meno importanti prima di entrare nel mondo di Game of Thrones.
Peter Dinklage, oltre ad essere famoso per il ruolo di Marlowe Sawyer nella quarta stagione di Nip/Tuck, fece un cameo in una puntata della fortunata sit-com anni '90 Seinfeld. La sua presenza però è solo "vocale"
Il giovane Jack Gleeson, che in GoT interpreta Joffrey Baratheon, fa una piccola parte in Batman Begins di Christopher Nolan. È il bambino salvato da Batman.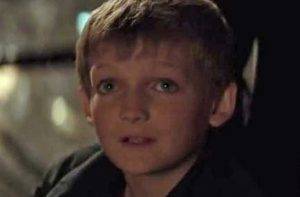 Mark Addy, il quale in GoT è Robert Baratheon, oltre alla sit-com Still Standing, aveva partecipato al film Full Monty insieme a Robert Carlyle.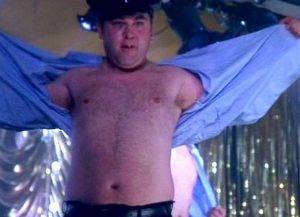 Julian Glover, interprete del barbuto Maestro Pycelle, ha recitato nel quinto (secondo in ordine di uscita) capitolo della saga di Star Wars, L'impero colpisce ancora, oltre ad avere il ruolo di Walter Donovan, il nazista del Graal sbagliato in Indiana Jones e l'ultima crociata.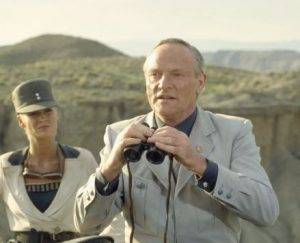 Diana Rigg, nella serie Olenna Tyrell, ha avuto un passato come bellissima "Bond girl" all'interno del film 007 – Al servizio segreto di Sua Maestà, del 1969, a fianco di George Lazenby.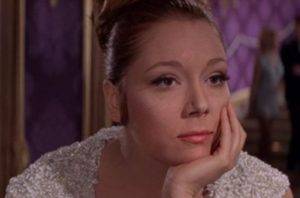 Charles Dance, il pragmatico Tywin Lannister, ha recitato il ruolo del demonio Sardo Numspa ne Il Bambino d'oro, con Eddie Murphy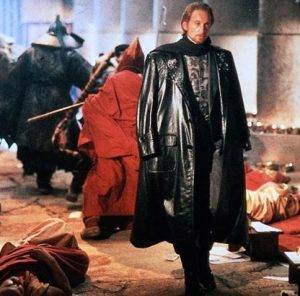 Michelle Fairley, la Catelyn Stark di GoT, è la madre di Hermione Granger in Harry Potter e i doni della morte.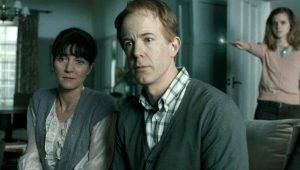 Cambi e scambi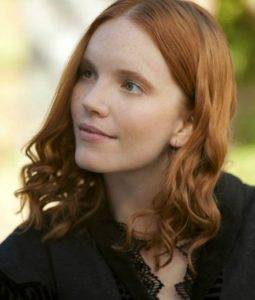 A proposito di Catelyn Stark, il suo personaggio e quello di Daenerys Targaryen  erano interpretati da due attrici diverse, prima della messa in onda, rispettivamente Tamzin Merchant e Jennifer Ehle (nella foto). Poco prima del lancio dell'episodio pilota però il ruolo fu dato invece a Michelle Fairley e Emilia Clarke.
Dal canto suo invece, Iwan Rheon non avrebbe voluto fare il cinico personaggio di Game of Thrones, Ramsay Bolton, bensì un ruolo diametralmente opposto nella serie, ossia quello di Jon Snow, dato invece a Kit Harington.
Who's Azor Ahai?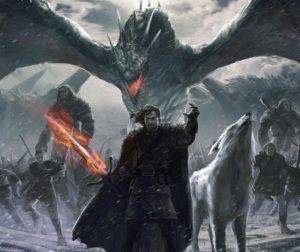 La leggenda di Azor Ahai viene narrata nel secondo libro della saga di George R. R. Martin Lo scontro dei Re. Si racconta che oltre ottomila anni prima di Aegon Targaryen, Azor Ahai abbia sconfitto gli Estranei durante un periodo di oscurità chiamato "La lunga notte", attraverso una spada leggendaria chiamata "La Portatrice di Luce".
La leggenda, accennata appena nella serie televisiva dalla sacerdotessa rossa Melisandre, racconta anche che dopo cinquemila anni Azor Ahai sarebbe ritornato, reincarnandosi, per impedire l'arrivo di una nuova "Lunga Notte".
Tra i lettori (e i telespettatori) vi sono diverse "scuole di pensiero" riguardo Azor Ahai: inizialmente si pensava che il leggendario combattente potesse essere Stannis Baratheon – come supponeva anche la stessa Melisandre – ma quest'ipotesi è stata scartata dopo che quest'ultimo è stato sconfitto dall'esercito di Ramsay Bolton.
C'è chi pensa che sia Tyrion Lannister (del quale si dice anche che sia in realtà un Targaryen, motivando così anche l'odio che il padre avesse nei suoi confronti), altri credono che sia Daenerys Targaryen (per via delle sue discendenze), altri ancora vedono invece la reincarnazione di Azor Ahai in Jon Snow, per una serie di indizi presenti in libri e puntate della serie.
Quest'ultima ipotesi sembra ovviamente quella più accreditata, soprattutto in virtù di ciò che abbiamo visto nell'ultima puntata della sesta stagione.