Mancano ormai meno di due mesi al fatidico 14 aprile, una data che i fan di Game of Thrones aspettano con ansia. In quel giorno inizierà l'ultima stagione di una delle serie tv che più hanno influenzato la storia delle produzioni per il piccolo schermo. Game of Thrones ci ha accompagnato per 7 lunghe stagioni in quello che potremmo definire un viaggio. Un cammino tra le fredde e innevate montagne del Nord, le calde architetture di Approdo del Re e le lontane terre selvagge di Pentos. Abbiamo conosciuto centinaia di personaggi, alcuni li abbiamo amati, altri odiati, la maggior parte li abbiamo visti morire. Per questo quello che viene da chiedersi è cosa possa mai succedere in questa ultima stagione di Game of Thrones. Quello di cui vogliamo parlare in questo articolo però non è il possibile addio di personaggi, ma la possibilità che alcuni di questi di tornare a sorpresa nell'ultima stagione.
Ecco 5 personaggi che potrebbero tornare nell'ultima stagione di Game of Thrones
Ned Stark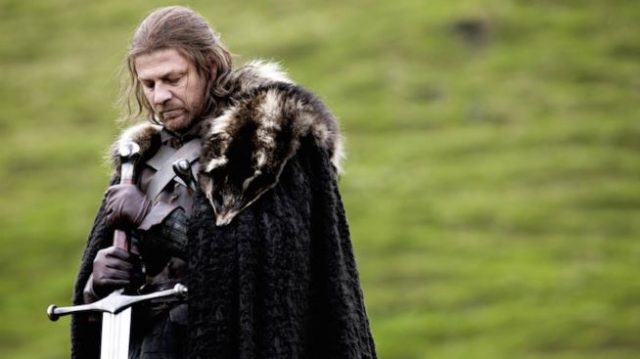 Il personaggio interpretato da Sean Benn è quello su cui vengono ipotizzate le teorie più numerose e fantasiose (qui parliamo di una FOLLE teoria che lega gli Stark agli Estranei). Forse perché, seppur per breve tempo, è stato uno dei personaggi più importanti e carismatici dell'intera saga di Game of Thrones. Molto dipende dal fatto che la sua morte ha scioccato tutti, il primo di innumerevoli colpi di scena della creazione di George R.R. Martin. La cosa certa è che molti fan di Game of Thrones hanno ipotizzato che la morte di Ned sia stata solo una messinscena.
Si pensa che Jaqen H'ghar, pagato da Varys, possa aver sostituito il volto di Ned con un altro uomo. Alcuni parlano anche di Syrio Forel, oppure che l'insegnate di Arya si sia sostituito a Jaqen e sia stato decapitato al posto di Ned. A conferma delle ipotesi ci sono le reazioni dei familiari Stark. Dopo l'esecuzione infatti, Sansa indica la testa recisa affermando che non assomigli a quella del padre. Catelyn Stark invece dice che le sue ossa sembrano più piccole. Avremo quindi una sorpresona finale con il ritorno di Ned Stark nell'ultima stagione di Game of Thrones? State pronti a tutto.