Sneakers are coming! Le scarpe che rappresentano le principali casate della serie HBO Game of Thrones arriveranno sugli scaffali degli store Adidas durante questo mese di marzo. Appartenenti al modello da runner Ultraboost, le scarpe saranno proposte in sei varianti diverse, ispirate alle famiglie più influenti del continente Westeros.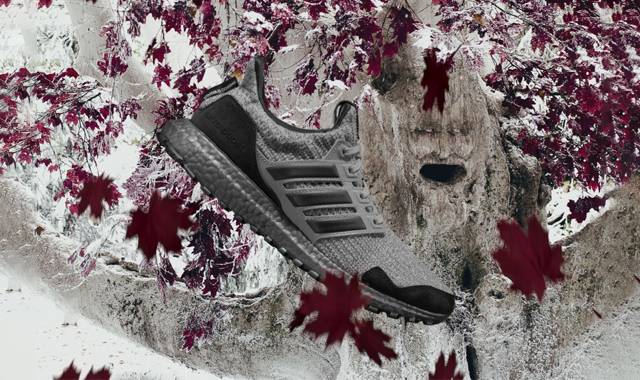 Un modello per i Lannister, con il rosso come colore dominante, uno per gli Stark, due modelli diversi per i Targaryen. Due tipologie di sneakers sono invece ispirate rispettivamente ai Guardiani della Notte e agli Estranei. Scarpe per tutti i gusti che si vanno ad aggiungere alla lunga lista di brand che hanno deciso di realizzare collezioni ispirate a Game of Thrones. Stando alla descrizione fornita dal brand Adidas, le scarpe saranno dotate di un controtallone Fitcounter in grado di agevolare i movimenti del tendine d'achille.
Questa tecnologia è già da tempo abbinata ai modelli Ultraboost, perfetto per i runner grazie alla loro struttura in grado di ammortizzare l'impatto dei movimenti sfruttando l'effetto dei passi.
Chiaramente dunque le scarpe ispirate a Game of Thrones saranno equipaggiate di tutte le funzionalità e le caratteristiche che fanno del brand Adidas una garanzia di qualità. Le Adidas Ultraboost ispirate alla serie HBO saranno disponibili dal 22 marzo sul sito ufficiale e negli store al prezzo di listino di 179,95 euro. L'uscita del prodotto è stata fissata a ridosso dell'uscita dell'ultima stagione, attesa per il 14 aprile, al fine di cavalcare l'onda di hype causata dalla lunga attesa dei fan.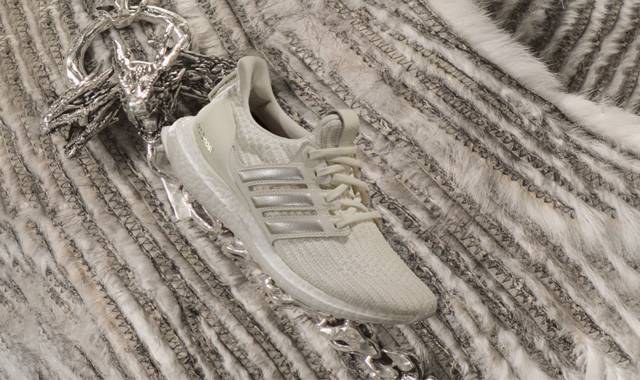 Game of Thrones rientra pienamente tra le serie con il merchandise più sfrenato, con una quantità strabiliante di oggetti e prodotti (per tutte le tasche e i gusti) ispirati alla serie tv. Ne abbiamo parlato in questo articolo. Le Adidas in uscita a fine mese vanno ad aggiungersi alla lunga lista e sappiamo già che si tratta di un successo annunciato. E voi, quale modello preferite?