Se quest'anno telefilmico è stato scosso da numerose cancellazioni, alcune decisamente impreviste, l'anno prossimo non sarà da meno. Molte Serie Tv adorate e seguite (come ad esempio Game of Thrones) concluderanno il loro percorso nel 2019. Si sa che un addio è sempre difficile ed è ancora più difficile per lo stesso show, che si deve misurare con l'arduo compito di accontentare tutti. Impresa pressoché impossibile.
Quello che ha maggiormente messo in subbuglio i fan è stato, però, l'abbandono dei personaggi seriali molto amati e decisamente importanti all'interno della Serie Tv d'appartenenza. Abbandoni che nascono da ragioni poco chiare, tra motivi economici e personali, ma che sicuramente hanno in comune il grande vuoto che lasceranno dietro.
Ecco allora 9 personaggi e alcune Serie Tv (Game of Thrones!) che ci diranno addio durante la prossima stagione telefilmica!
1) Sheldon & Co – THE BIG BANG THEORY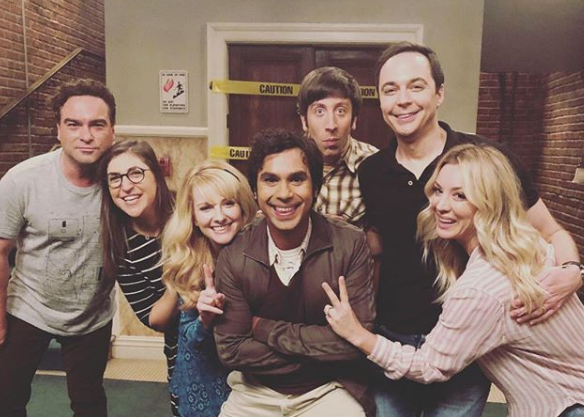 Una delle commedie più brillanti in Tv è giunta al capolinea. Nel 2019 si concluderanno, infatti, le vicende di Sheldon, Leonard e dei loro amici. La Serie Tv, creata da Chuck Lorre e Bill Prady, va in onda dal 2007 sul canale CBS. Più di dieci anni di successi e premi, ben 52 nomination agli Emmy, che hanno portato The Big Bang Theory nell'Olimpo delle comedy (in compagnia di Friends e HIMYM).
La dodicesima stagione dirà quindi addio al gruppo di nerd più famosi della Tv. Tante le teorie che circolano già in rete, da quelle più assurde (come Penny che si rivela essere in realtà una spia russa) a quelle più emozionanti, per chiudere in bellezza lo show. La nostra speranza, in quanto fan, è che The Big Bang Theory trovi una degna conclusione lasciando così inalterato il ricordo legato alla Serie Tv.
E Sheldon diventerà papà?