# #
Diciamo spesso che l'attesa del piacere è essa stessa il piacere, ma quando si tratta di Game of Thrones definire l'attesa un piacere è proprio eccessivo. Soprattutto quando si parla di libri! Sembra infatti che il buon George R.R. Martin ci stia mettendo un po' troppo a completare The Winds of Winter e i fan ormai hanno perso le speranze.
# #
George R.R. Martin cerca però di sollevare gli animi con una solenne promessa: finirà di scrivere la saga di Game of Thrones!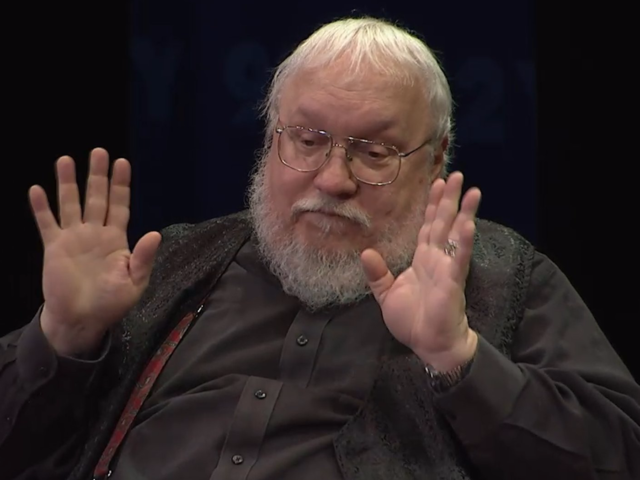 Questa promessa arriva quando molti fan stanno probabilmente leggendo Fire and Blood. Alcuni speravano continuasse parte della storia conclusa con gli ultimi romanzi della saga, ma questo nuovo libro si concentra unicamente sulla casata dei Targaryen.
# #
Durante la discussione in un blog post relativa al tour per quest'ultima uscita, Martin ha mezionato il tanto atteso capitolo di A Song of Ice and Fire. La frustrazione dei fan è nota e la pazienza di cui si sono armati è davvero ammirevole. Ecco quindi la promessa di Martin:
Sono tornato nella mia fortezza di solitudine, sono tornato nuovamente a Westeros. Non sarà domani, non sarà la prossima settimana, ma avrete la fine di A Song of Ice and Fire.
La conversazione si è poi spostata su altri argomenti, sempre relativi a Game of Thrones, che hanno quindi cambiato il focus del discorso. Martin ha allora menzionato l'uscita dell'ultima stagione nell'aprile del prossimo anno e The Long Night, primo prequel della serie HBO.
George R.R. Martin ha creato un intero universo, che va oltre la televisione e il cartaceo. I progetti in cui è impegnato sono numerosi e il prequel di Game of Thrones è solo uno di essi. Tuttavia ha confermato, nero su bianco, che gli appassionati lettori di A Song of Ice and Fire vedranno finalmente la conclusione della saga.