L'ottava stagione di Game of Thrones è al momento in fase di sviluppo. Le riprese sono iniziate, l'attesa è cominciata e i fan non vedono l'ora di godersi l'ultima stagione della Serie. Le aspettative sono naturalmente molto alte. L'ottava stagione concluderà Game of Thrones e l'ultimo capitolo deve essere memorabile. Considerando inoltre la lunga attesa, l'asticella delle aspettative si è alzata ulteriormente.
L'ottava stagione dovrà inoltre porre fine a tutte le questioni rimaste ancora aperte. Non si tratta solo di scoprire chi siederà sul trono, ma molto di più. Chi morirà? La profezia del Valonqar si avvererà? Queste sono solo alcune delle domande a cui i nuovi episodi dovranno dare una risposta.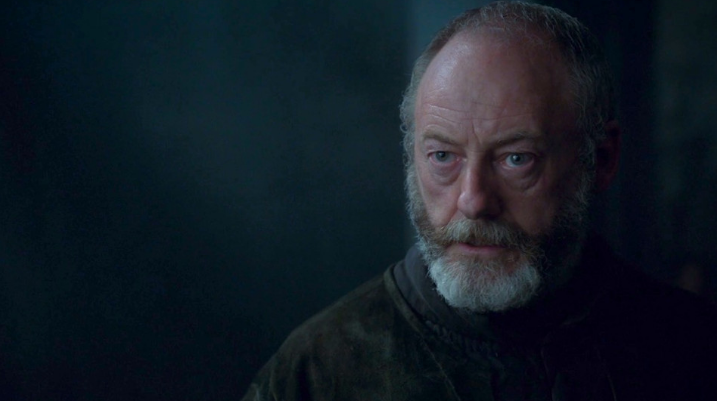 È quindi evidente che la pressione sulla produzione della Serie è immensa e viene trasmessa anche agli attori, che sperano di soddisfare le aspettative dei fan. In una recente intervista Liam Cunningham, che in Game of Thrones interpreta Ser Davos, ha recentemente parlato di questa pressione. Scherzando sul fatto di essere uno dei pochi personaggi ad essere ancora vivo nella Serie, l'attore ha dichiarato:
Il mio obiettivo era quello di sopravvivere fino alla stagione finale. Ora che ci sono arrivato, punto ad arrivare fino all'ultimo episodio.
Parlando invece della pressione che deve sopportare al fine di dare ai fan il finale di Serie che si aspettano, Liam Cunningham ha dichiarato:
Ci siamo imposti di fare il meglio. Perchè non è tutto nelle mani di una sola persona: siamo un insieme, un gruppo. E siamo tutti fan della Serie. Sarà davvero strano avvicinarsi alla fine di Game of Thrones. È la cosa più longeva di cui mi sono occupato in tutta la mia vita, per sette anni, quindi sì, sarà strano.