L'ottava stagione di Game of Thrones sta lentamente prendendo forma. L'entusiasmo dei fan è sempre più percepibile, pur avendo la consapevolezza di dover aspettare un anno per vedere i nuovi episodi. Anche gli attori della Serie sono emozionati per la conclusione di Game of Thrones: per otto stagioni hanno vissuto in questo mondo, condividendo esperienze e creando nuovi legami. Trasmettono questi sentimenti attraverso i profili social e durante diverse interviste. Sono sempre attenti a non rivelare troppo, a non inciampare in uno spoiler indesiderato. Chissà chi siederà sul trono di spade…
John Bradley (Samwell Tarly) ha rilasciato le ultime anticipazioni sull'ottava e ultima stagione di Game of Thrones!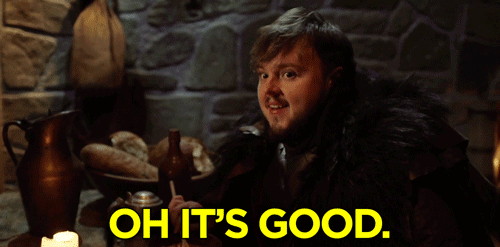 Durante un'intervista con TV Guide l'attore ha rilasciato un piccolo indizio relativo a ciò che vedremo nei nuovi episodi di Game of Thrones. Il livello della Serie si alzerà di qualche gradino, mostrando i personaggi da una nuova prospettiva. Ecco quanto dichiarato da John Bradley:
I personaggi sono così dettagliati e così ben caratterizzati… Puoi intuire il modo in cui il tuo personaggio reagirà in date circostanze, ma nel momento in cui posizioni questo personaggio in un nuovo ambiente, è come metterlo sotto un microscopio e analizzarlo di continuo.

[Nell'ottava stagione] ogni personaggio sarà posizionato in un ambiente che gli è completamente estraneo, in cui non è mai stato prima. Il brivido sta nel vedere come reagiranno e come risponderanno a questo nuovo stimolo… Credo che questa stagione, più di qualunque altra, metta in gioco questi personaggi.
Le dichiarazioni di John Bradley non fanno altro che aumentare la nostra curiosità. Stessi personaggi e stessi luoghi, quindi, ma con combinazioni differenti. Ci saranno nuovi incontri fondamentali, riunioni e nuove avventure: quelle finali. L'ottava stagione concluderà infatti Game of Thrones. Siamo davvero pronti ad abbandonare questa Serie?