La sesta stagione di Game of Thrones ha regalato emozioni incredibili, soprattutto nella sua seconda parte: memorabile rimarrà per sempre l'ultima puntata che ha messo le basi per due stagioni potenzialmente epiche. Due stagioni, appunto: la settima e l'ottava; infatti, i registi Weiss e Benioff hanno già annunciato la chiusura della serie fantasy per eccellenza, indicando il numero di puntate che comporranno le stagioni: stando alle notizie attuali, saranno 8 gli episodi della settima stagione, mentre dovrebbero essere 6 quelli della ottava e ultima stagione. Dunque, facendo due conti sono 14 gli episodi che ci separano dalla fine di qualcosa che è diventato negli ultimi anni un vero e proprio habituè della nostra vita televisiva. Cercherò di spiegare perchè questa, in fondo, non è una cattiva notizia.
Partendo da un discorso generale (già parzialmente affrontato), si potrebbe dire che nel manuale della creazione di una buona Serie Tv dovrebbe sempre esserci il capitolo dedicato al "capire quando la serie va conclusa". Bisogna riconoscere che non è un'operazione facile, perchè esistono tantissime variabili che condizionano la nascita e il proseguimento di una serie: il successo, dunque il denaro, le pressioni dei fan o quelle della stampa, le richieste degli attori. Tuttavia, le serie più riuscite sono quelle che, seguendo una linea logica molto semplice, sono partite da A già sapendo che sarebbero dovute passare per B, ma che la destinazione finale fosse C (si pensi a Breaking Bad, in cui lo script era sostanzialmente chiaro al regista fin dalla prima puntata). Questo infatti conferisce agli spettatori un contemporaneo senso di malinconia, perchè la serie preferita si è conclusa, e di soddisfazione perchè, anche se il fan sfegatato vorrebbe quel prodotto all'infinito, la gente razionale capisce e apprezza come il prodotto si è sviluppato e, alla fine, concluso.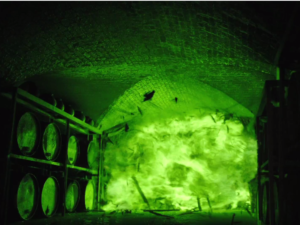 Dunque la scelta dei registi di Game of Thrones lancia un segnale molto chiaro: se andiamo oltre le 8 stagioni diventiamo qualcosa di esageratamente accettato e quotidiano nella vita di un soggetto che segue Serie Tv, perdendo sempre più col tempo la tempra di novità ed eccezionalità che abbiamo mantenuto finora; perchè, diciamocelo, qualcosa è considerata appetibile perchè si fa tremendamente aspettare o desiderare. Le esigenze della storia hanno portato Game of Thrones a 60 puntate, che diventeranno presumibilmente 74: non sono affatto poche. Anzi, se vogliamo dirla tutta, 8 stagioni sono davvero tante, e questa considerazione probabilmente è una di quelle celate dietro la scelta di abbassare a 8 e 6 il numero di episodi per stagione. Inoltre, aspetto fondamentale, la storia si sta (finalmente) avviando verso strade ben precise: tutti i filoni narrativi principali hanno subito una svolta (Jon Snow è acclamato come Re del Nord, Arya non vuole più diventare Nessuno, Cersei è diventata regina eliminando quasi tutti i suoi nemici, Daenerys e Tyrion sono salpati per Approdo del Re) e sono destinati, nelle ultime due stagioni, ad incrociarsi tutti per la resa dei conti. La mossa dei due registi è astuta e molto probabilmente (a meno di flop clamorosi e inaspettati) sarà la vittoria di Game of Thrones.
Entriamo ora nel campo delle probabilità: quali sono i rischi legati a queste due ultime stagioni? La scommessa giocata da Weiss e Benioff è legata al successo delle stagioni, cioè: se dovessero essere incredibilmente epiche, il ricordo lasciato sarà positivo, come è successo per Breaking Bad; se saranno in media con le altre, il ricordo sarà ugualmente positivo. Immaginiamo ora che dopo queste due incredibili stagioni, la produzione decida di firmare per un altro anno: quanto elevato è il rischio di un flop (stile ottava stagione di Dexter) che rischia di rovinare quanto fatto fino ad ora? No, non c'è dubbio: l'ottava stagione deve essere l'ultima e deve chiudere col botto.
Non resisto però al mio lato sentimentale e ammetto: Game of Thrones mi mancherà, mancherà a tutti. I personaggi, le storie, la violenza, l'odio, l'amore entrano in tutti coloro che si appassionano a questa serie. È giusto che ci manchi, vuol dire che è riuscita a raggiungere quello standard qualitativo che colpisce il cuore e la mente di tutti noi, senza distinzioni.