Attenzione: evitate la lettura se non volete imbattervi in spoiler sulla 6×07 di Game of Thrones.
Stavolta hanno esagerato. Come si era detto per la 6×06, le puntate interlocutorie servono. Eccome se servono. Ma è fondamentale non tirare troppo la corda. Stavolta l'hanno fatto, e il risultato è deludente. Al ritmo vorticoso dei primi cinque capitoli si è sostituita la quiete che anticipa la tempesta. Prendendo singolarmente gli archi narrativi della puntata, non si può non dire che siano scritti bene e offrano spunti e sviluppi interessanti, ma è la costruzione complessiva dell'episodio a lasciare perplessi. È la legge del contrappasso: in fondo amiamo Game of Thrones anche per assaporare il dolce sapore dell'attesa.
"The Broken Man", settimo episodio della sesta stagione, è un concentrato di attesa spasmodica, una tirata lenta che lancia la volata ad un finale di stagione esplosivo. Un grande ritorno e poco altro: il resto è in due fiammate di una puntata da lasciarsi alle spalle al più presto.
Il Mastino è tornato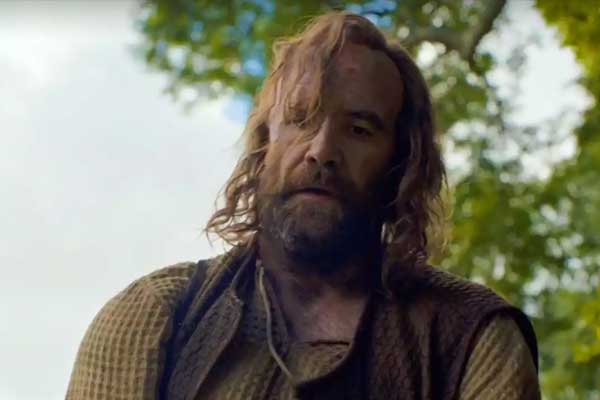 In Game of Thrones coesistono due grandi realtà: Valar Morghulis è la prima. Darla per vera solo in presenza del cadavere è la seconda. È il caso del Mastino, ritorno graditissimo della 6×07. È lui il broken man che regala il titolo all'episodio e apre a sorpresa la scena. Un colpo di teatro per molti, un momento atteso da tempo per altri. Non è resuscitato perché non è mai morto, ma in fondo è come se lo fosse.
Il Mastino ha ancora a disposizione una fiche per prendersi la rivincita nei confronti della vita. Una piccola comunità l'ha accolto ridandogli una speranza, la Fratellanza senza Vessilli l'ha isolato togliendogliela definitivamente e ora è tutto nelle sue mani. Difficile capire quale possa essere il suo destino, ma c'è un fratello da affrontare e un duello per singolar tenzone che conta al momento un solo sfidante. Cersei si appellerà al volere degli Dei per emettere una sentenza nei suoi confronti, la Montagna sarà il suo campione e trovarlo faccia a faccia con l'odiato fratello sarebbe un momento epico, destinato ad entrare negli annali di Game of Thrones almeno quanto il duello della stessa Montagna con Oberyn. Staremo a vedere.
Arrivi possibili e partenze sicure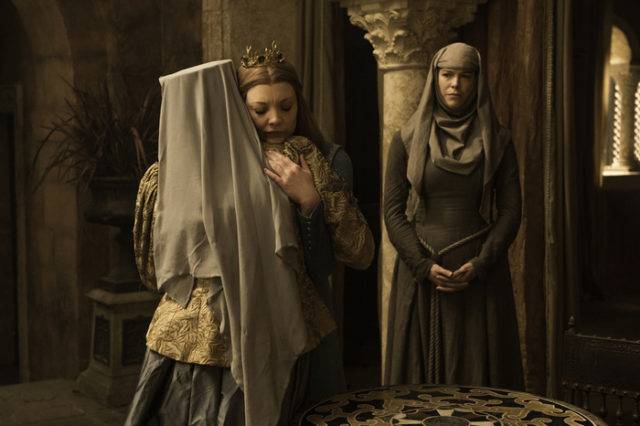 Ad Approdo del Re, intanto, il quadro è sempre più ambiguo. Qual è il gioco di Margaery? E a cosa punta l'Alto Passero? Si deve essere parecchio ingenui per pensare che la Regina stia agendo unicamente in nome del credo religioso. Il mistero si infittisce, ma l'intento del Passero è fin troppo chiaro: Margaery è una donna furba, ma nonna Olenna è molto più esperta e farla fuori da Approdo del Re è un colpo di genio. Ora controllare re e regina sarà ancora più semplice.
C'è un erede da concepire per dare continuità ad una linea di successione che altrimenti finirebbe in un vicolo cieco, un futuro da definire e una linea politica sempre più esplicita: i Tyrell si possono accettare, i Lannister no. Perché? Se accettassimo la teoria secondo la quale l'Alto Passero sia in realtà Howland Reed tutto diventerebbe più semplice, ma manca l'aspetto più importante: la realtà dei fatti.
E Margaery? Non ha preso nulla dalla nonna? Difficile da credere, e il "pizzino" che le ha consegnato prima di lasciarla lo dimostra. Probabilmente il suo è un pericolosissimo doppio gioco dalle conseguenze imprevedibili. L'Alto Passero potrebbe aver commesso un primo errore tattico, e potrebbe costargli carissimo. Anche in questo caso l'attesa è spasmodica.
Che fine farà Arya?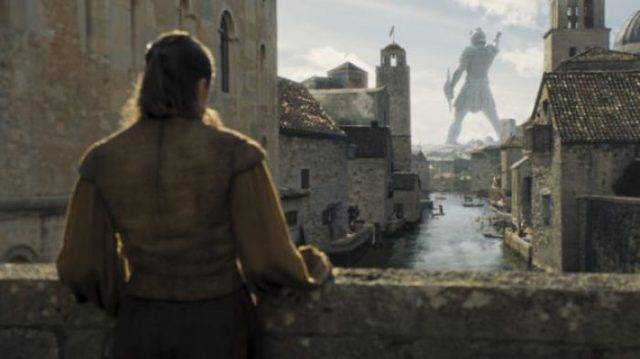 Spasmodica come l'attesa che ha portato la nuova svolta narrativa di Arya. Negli ultimi due episodi le Nozze Rosse hanno riconquistato un posto d'onore nei nostri incubi, e le coltellate che hanno devastato il ventre della povera Stark richiamano, non senza cinismo, quelle che hanno ucciso Talisa. Il destino delle due sarà il medesimo? Probabilmente no. Arya è un personaggio troppo importante per morire così. In questo momento. In questo modo. Senza una vera chiusura narrativa. Sono solo sensazioni, perché la storyline di Arya è la più criptica e imprevedibile, ma la profezia di Melisandre è ancora in ballo e potrebbe dirci tanto a riguardo.
Come si salverà? Qualcuno la salverà? Il suo futuro si intreccerà ancora con quella del Mastino? Chissà, ma di una cosa siamo sicuri: se la sua avventura finisse a Braavos, la delusione sarebbe enorme.
Delta delle Acque è un nodo cruciale…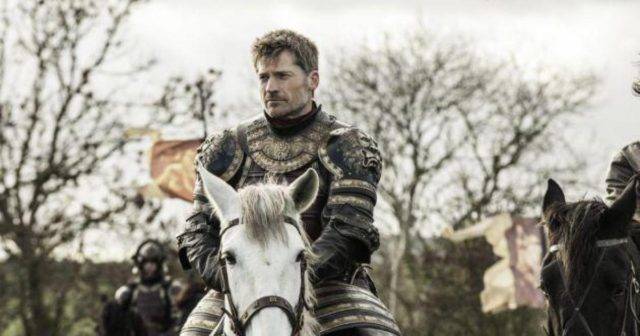 Non ha deluso invece l'arco narrativo dedicato a Delta delle Acque, nodo cruciale della sesta stagione. I Frey, traditori fenomenali, non si stanno dimostrando degli strateghi sopraffini e l'esca lanciata per prendere il Pesce Nero si è rivelata un buco nell'acqua. Edmure Tully non è il cavallo di Troia che speravano fosse, l'intervento di Jaime (e Bronn, finalmente) mette ordine rendendo credibile l'assedio e il vento di guerra soffia sempre più forte. Lannister e Frey da una parte, i Tully dall'altra: le scaramucce tra Jaime e Pesce Nero lasciano presagire uno scontro tra titani. Non mancano gli spettatori molto interessati: Ditocorto, per esempio. Gli Stark, sopratutto.
… ma gli Stark hanno un conto da regolare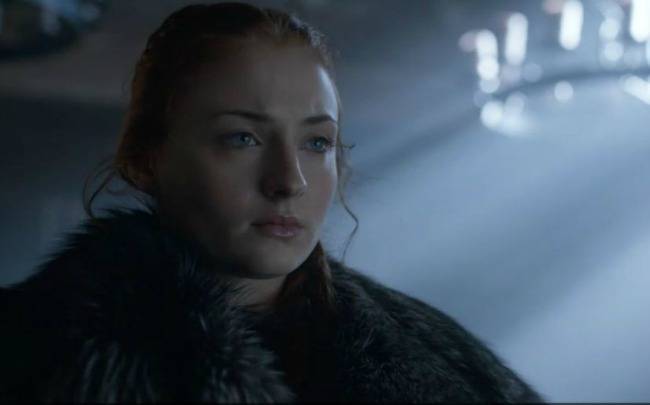 Già, gli Stark. La riconquista di Grande Inverno non è un affare semplice. Jon e Sansa lo sapevano fin dall'inizio, ma confidavano nella buona memoria del Nord. Il quadro, tuttavia, è incerto. Sansa e Jon rappresentano fino in fondo l'immagine degli Stark? Per noi sì e su questo non ci sono dubbi, per gli altri un po' meno. Molto meno. Compresa una bambina col piglio da regnante che Tommen non avrebbe manco dopo trent'anni. Jon è un bastardo, Sansa è sposata ufficialmente con Ramsay Bolton ed è l'ex moglie di un Lannister. Alleanze e giochi di potere devono fare i conti con una notevole diffidenza in questo senso e sopratutto nei confronti dei Bruti. Il Nord ricorda bene, ma prima deve capire chi sono gli amici, chi sono i nemici e quale sarà il prezzo da pagare. Per fortuna c'è Davos, il miglior mediatore della storia di Game of Thrones. E Sansa, su tutti: a chi ha scritto? A Ditocorto? Arrivano i rinforzi. Forse.
Tutti vogliono Daenerys 
Dal miglior mediatore alla dama più bramata. Ambiziosa e ambita, allo stesso tempo. Ambitissima, in questo caso. I Greyjoy non sono più una cosa sola, ma le volontà sono le medesime su due fronti diversi. Da un parte c'è Euron, intenzionato a regalare mille navi ad una regina che cerca disperatamente una flotta, dall'altra Yara e Theon, in fuga da Pyke e alla ricerca di una Khaleesi da sostenere. La chiave dell'alleanza è sempre la stessa: le navi. Quelle che Euron sta costruendo, quelle che i suoi nipoti hanno già. Daenerys, intanto, attende inconsapevole. Attende come noi, alla ricerca di una dama bramata che ogni tanto si prende una pausa e si fa desiderare per una settimana. Questione di sette giorni. Solo sette giorni. Sette giorni lunghissimi, perché sappiamo che l'esplosione definitiva è dietro l'angolo.
Antonio Casu 
Ringraziamo i nostri partner di  Game of Thrones – Italy, Game Of Thrones fans page -ITA- , Game of Thrones ITALIA , L'immane disgusto di Varys nei confronti dell'umanità. Team Sansa