C'è sempre un momento, quando guardi una Sere Tv, in cui realizzi veramente che quello che vedi ti sta piacendo, e capisci che niente, nella tua vita, sarà più come prima. Perché le Serie Tv possono avere lo stesso impatto dei grandi romanzi: possono farci cambiare idea sulle cose, aprire la mente a nuove avventure, farci sognare e farci vivere emozioni nuove. C'è anche un momento, quando guardi una Serie Tv che ti sta piacendo, in cui realizzi che qualcosa dentro di te si sta muovendo, per fare spazio alla grandezza di quella storia. E che quella storia si aggiungerà al tuo DNA, farà parte di te per sempre, e non ti abbandonerà mai più. Per me questo momento, in Game of Thrones, è stato durante la puntata 1×09.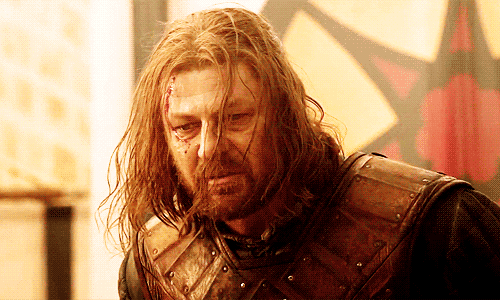 Nonostante fossi già a conoscenza della morte di Ned Stark, grazie agli innumerevoli spoiler in giro per i social network (e diciamocelo, in gran parte per colpa della mia ingenuità), vederlo con i miei occhi è stata tutta un'altra cosa.
Non ci credevo veramente, che il protagonista di Game of Thrones potesse morire: come sarebbe andata avanti la storia, senza di lui? Fino ad allora avevamo assistito alla maggior parte degli eventi dal suo punto di vista: la storia era iniziata al Nord, era proseguita con il suo spostamento al Sud alla volta di re Robert, e ora finiva, seguendo sempre e comunque le sue azioni e le loro conseguenze. Non poteva andare avanti senza di lui, e non poteva certo finire così: chi avrebbe raccolto un'eredità così grande? Chi avrebbe potuto raccogliere il testimone del protagonista, e prendere il posto che Ned Stark si era guadagnato durante queste nove puntate?
Sarebbe forse stato Tyrion, fino a quel momento poco più di un comprimario con la straordinaria capacità di attirare a sé tutte le sfortune, e di prendersi sbronze colossali? Sarebbe toccato a Daenerys, nonostante si trovasse in una fase delicatissima di transizione e di estremo pericolo (Khal Drogo stava per morire e lei ancora era senza draghi)? Sarebbe toccato a Catelyn, a Cersei, ad Arya, a chi? Chi sarebbe stato il nuovo protagonista, ora che Ned se ne era andato?
Poi ho capito quello a cui avevo appena assistito. E ho realizzato che le mie preoccupazioni non avevano motivo di esistere, semplicemente perché non c'era mai stato un protagonista, in Game of Thrones. Non c'era, non ci sarebbe mai stato, e non serviva. Questo è stato il primo, grande insegnamento di questa Serie Tv: non serve un protagonista, quando hai dei personaggi e una storia così. Nessuno è più importante degli altri, nessuno va messo su un piedistallo, nessuno è intoccabile, nessuno è immortale, o innocente, o migliore degli altri. Anzi, sembra che siano proprio i peggiori, quelli che Martin preferisce. E la morte di Ned Stark serve anche a questo, a spazzare via gli ultimi strascichi di rettitudine, e a dare via libera ai malvagi, ma anche alle storie più avvincenti.
Tutto quello che più ci ha sconvolto in Game of Thrones è avvenuto dopo la fatidica puntata 1×09: la nascita dei draghi, le Nozze Rosse, poi le Nozze Viola, il processo a Tyrion, la morte di Oberyn, l'esplosione del tempio di Baelor, la morte e la resurrezione di Jon Snow. È stato come se la nona puntata della prima stagione di Game of Thrones fosse servita a vaccinarci da tutto ciò che sarebbe accaduto dopo: superato questo trauma, saremmo stati in grado di digerire tutto, o quasi (io, personalmente, la Walk of Shame della mia amata Cersei ce l'ho ancora sullo stomaco).
Nelle Serie Tv, così come nei film o nei romanzi, c'è sempre questa regola non scritta: il protagonista non si tocca. Se muore, muore alla fine della storia, dopo aver detto la sua, e il suo testimone passa a qualcun'altro, che segue la sua strada o se ne discosta, ma deve sempre sottostare a queste regole non scritte. In Game of Thrones tutto questo non c'è. Non esiste un protagonista, e la 1×09 lo rende molto chiaro.
In secondo luogo, ognuno può essere ucciso, in qualunque momento, e la sua morte può non servire a nulla. Perché è così che funziona il mondo, e Game of Thrones lo mostra benissimo, pur avendo al suo interno magia, draghi e inverni senza fine: il bene non vince sempre, il male può avere il volto della virtù e il bene le sembianze del male, non esistono eroi, né principi azzurri, né principesse. Ci sono solo uomini e donne, deboli e stupidi quanto noi, che ricercano il potere, o solo la sopravvivenza.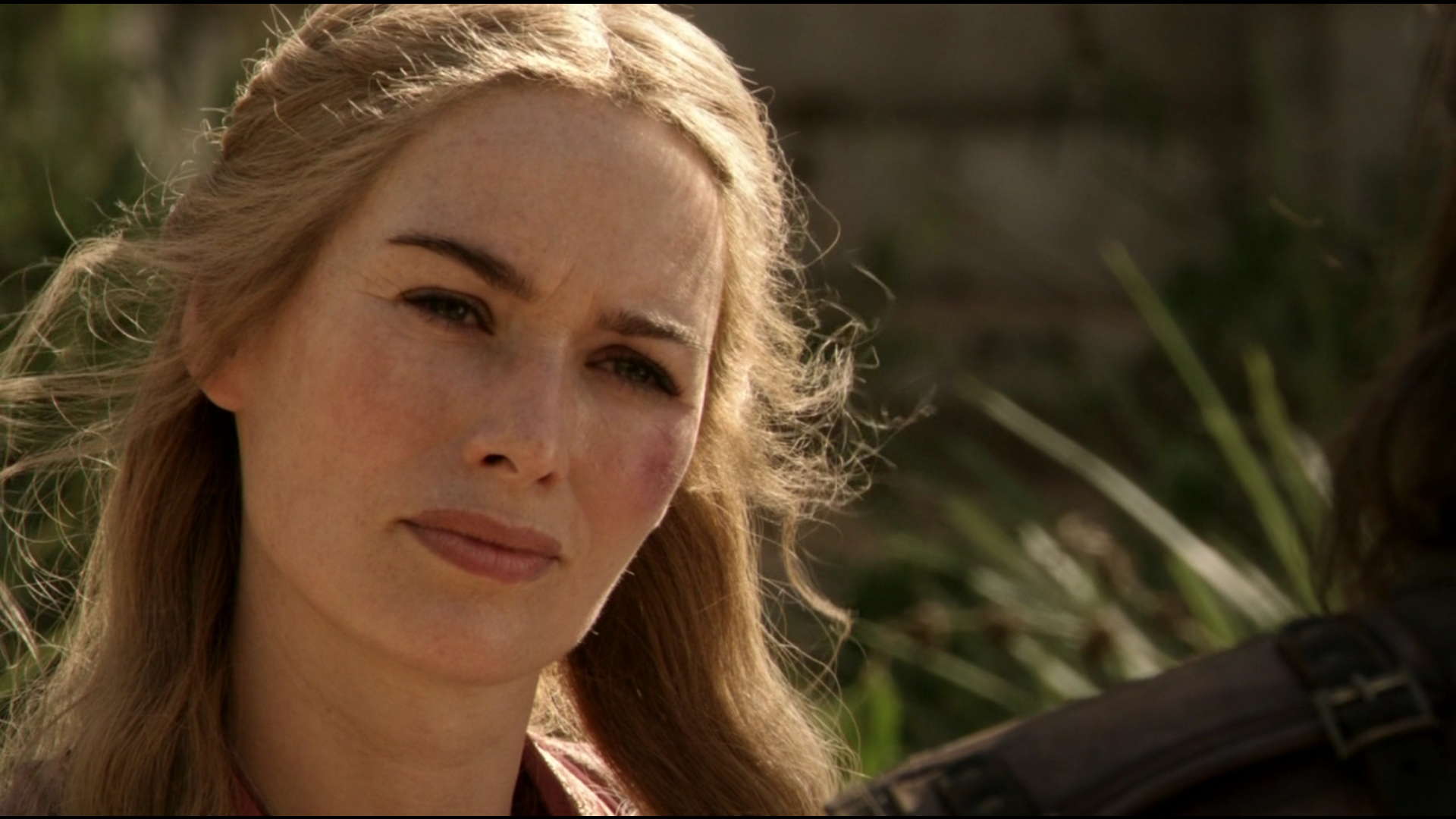 E in Game of Thrones, come nella vita, o vinci o muori. Impararlo una sera di qualche anno fa, guardando la nona puntata della prima stagione in pessima definizione, è stato uno shock: ma comprendere il significato di quello che era appena accaduto ha avuto l'effetto di alzare notevolmente i miei standard di Serie Tv. Per questo non ho avuto dubbi, quando si è trattato di decidere di quale episodio parlare in questo articolo: tutto quello che ho visto dopo, le emozioni che ho provato grazie a questa Serie, hanno avuto senso solo perché è stato questo episodio a darglielo. Ecco perché è senza dubbio questo l'episodio che mi ha fatto definitivamente perdere la testa per Game of Thrones, senza farmela mai più ritrovare.