Lo sappiamo, lo ripetiamo da giorni e mesi: Game of Thrones sta per calare il sipario. Cosa ci aspetta? L'unica certezza che abbiamo è che sarà qualcosa di epico e la stessa Emilia Clarke lo conferma indirettamente.
L'attrice Emilia Clarke, che interpreta Daenerys Targaryen, durante le riprese di Last Christmas, ha voluto raccontare a NewsCabal la sua esperienza all'interno della serie.
Ci siamo, è il gran finale. È finita e ho pianto come una bambina durante l'ultimo giorno. Mi sono sentita completamente persa. È stato strano e meraviglioso il fatto che io abbia ottenuto questa parte – si riferisce a Last Christmas -. Questo ruolo non potrebbe essere più diverso, perché i draghi non sono più divertenti. Dieci anni sono tanti. È come perdere un arto. Avevo ventidue anni, ero una bambina quando sono entrata per la prima volta sul set di Game of Thrones. Sono cresciuta con Daenerys.
Inutile dirlo quasi, ma si sente la tristezza che emana questa conclusione, come anche un certo sollievo.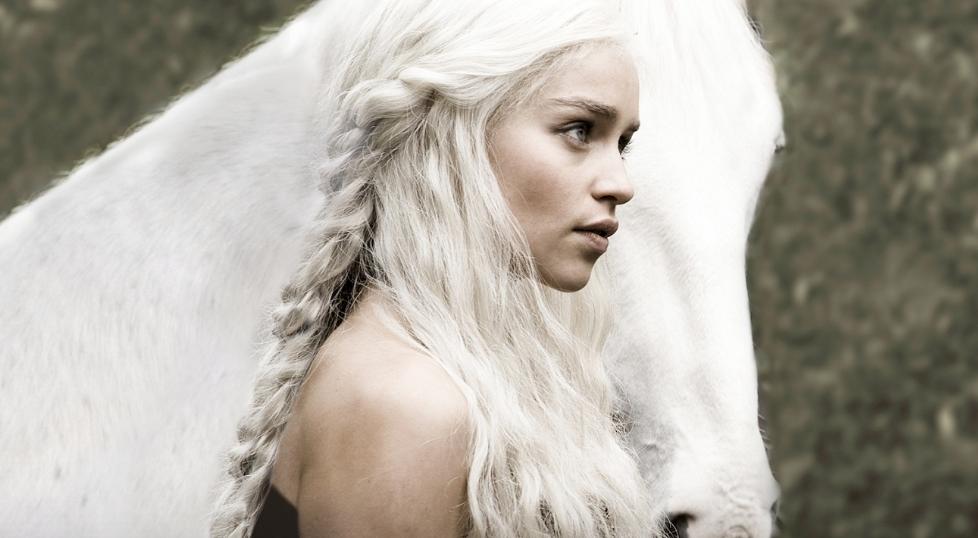 Il vuoto degli attori stessi e di tutti quelli che hanno lavorato a un prodotto del genere è (seppur lontanamente) paragonabile solo a quello dei fan, che hanno seguito per anni interi le avventure dei loro beniamini e che, nel caso di Game of Thrones, ne hanno decretato il successo su scala mondiale. Eppure tutto ha una fine.
Ad ogni modo, se i membri del cast più volte hanno parlato del loro dispiacere riguardo alla fine dello show, le parole della Clarke aggiungono un leggerissimo indizio di trama. L'attrice, infatti ha voluto aggiungere questa frase:
Sarà un vero spasso, specialmente per Daenerys!
Che cosa avrà voluto dirci Emilia? Mica queste sue parole vorranno significare che alla fine sarà proprio la Madre dei Draghi a salire sul Trono di Spade? Sarebbe clamoroso, specialmente perché sono in molti a ritenere che Daenerys incontrerà la morte nell'ultima stagione. Anyway, non resta che attendere un aprile che è sempre più vicino eppure sembra sempre più lontano.