9)  Sarah Gordy – Call the Midwife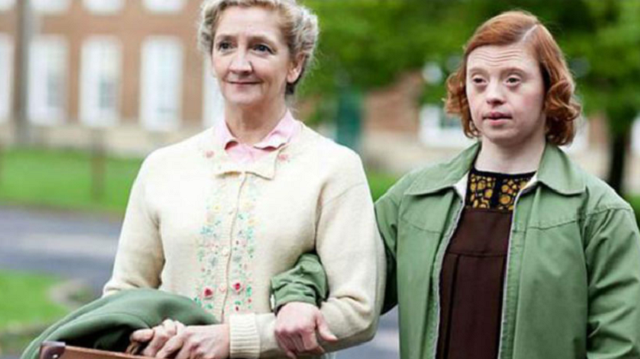 Sarah Gordy è un'attrice, una ballerina e una modella affetta dalla Sindrome di Down. È conosciuta dal pubblico principalmente per il suo ruolo di Sally Harper nella serie Call the Midwife. Come qualsiasi altro attore, Sarah vuole che il suo talento venga riconosciuto in quanto tale: vuole essere vista come una donna, come un'attrice, e non come qualcuno affetto da disabilità.
Call The Midwife le ha permesso di essere valorizzata nel suo ruolo di donna, mettendo in secondo piano la sindrome da cui è affetta.
Tutti questi attori, fantastici nei loro ruoli, sono accomunanti da un desiderio: essere valutati per le loro doti, per il talento e la bravura.
La loro disabilità deve diventare un valore aggiunto e non un mezzo per rendere una scena drammatica e commovente (pensate a Game of Thrones che gioca contrapponendo alla piccola statura di Tyrion il suo immenso genio). I personaggi disabili non hanno il compito di impietosire il pubblico o sensibilizzarlo.
Gli attori disabili possono interpretare qualunque ruolo e non dovrebbero mai vedersi chiuse porte in faccia solo perché non normodotati. Fortunatamente le cose stanno andando per il verso giusto, e sembra che questi limiti non esistano più. Ed era anche ora!