Nel bel mezzo dell'ottava e ultima stagione di Game of Thrones, sono tanti gli interrogativi. Siamo appesantiti da numerose teorie, speranze, avvenimenti e tragedie. La serie tv, nel suo complesso, ci sta mettendo alla prova. In questo clima di tensione, profonde riflessioni e scompensi emotivi, è doveroso prendersi una pausa. Un cocktail di leggerezza ben shakerato e pronto per essere servito.
Per questo motivo, abbiamo preparato per voi un piccolo gioco. Abbiamo usato le sette citazioni più iconiche di Game of Thronesper creare nuove divertenti composizioni, attraverso il correttore automatico dei nostri smartphone. Poche parole ovviamente, ma quel tanto che basta per partorire frasi eclatanti. Talvolta completamente senza logica, altre volte così ben costruite da sembrare persino vere.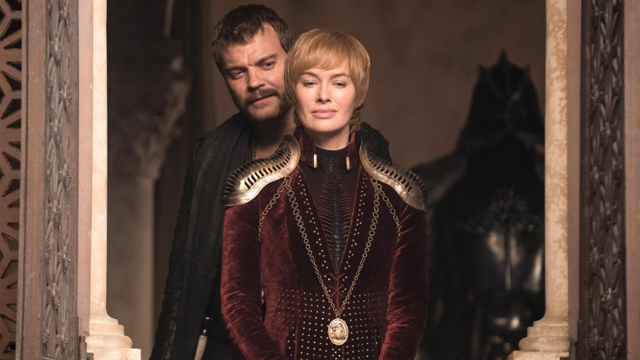 Non correte ai ripari e non dateci per folli, gustatevi il risultato e scopriamo una nuova versione di Game of Thrones, tutta da ridere (o quasi). Pronti? Cominciamo.
1) L'inverno sta arrivando…

…a casa mia prima di andare a letto. Semplice, diretta e senza possibilità di incomprensione. Una minaccia a tutti gli effetti. È infatti dalla prima stagione che il Nord ci tartassa i gioielli di famiglia con questo perenne avvertimento. D'altronde si sa, gli incubi peggiori si manifestano nel cuore della notte.
Ricordate quando Ned Stark diceva a chiunque incontrasse che l'inverno era alle porte? Pensate se fosse stato reduce da una notte insonne cosa sarebbe potuto venire fuori in preda alla confusione totale.