L'ultima stagione di Game of Thrones è a meno di un mese di distanza; dopo aver rilasciato il primo trailer qualche giorno fa e una serie di iniziative promozionali, l'emittente HBO ha deciso di rivelare il poster ufficiale di questa ottava stagione.
Nel corso di questi lunghi anni, la serie televisiva ci ha abituati alla partecipazione di tutti i protagonisti per i poster delle varie stagioni.
Per la prima stagione abbiamo visto seduto sul Trono di Spade il famoso Ned Stark, colui che con la sua morte ha fatto scatenare la disputa per il trono. Tyrion Lannister è stato protagonista del poster per la quinta stagione, mentre per la sesta abbiamo avuto la Hall of Faces, inserendo anche dei personaggi che non erano presenti da diverse stagioni: Jon Snow, Daenerys Targaryen, Sansa Stark, Robb Stark, Oberyn Martell e Cersei Lannister.
Ma c'è un personaggio particolare che ci ha graziato con la sua presenza in più di un poster, diventando il protagonista (in parte) per quello di quest'ultima stagione. Stiamo parlando di Drogon.  La sua ombra era presente per il poster della terza stagione mentre la sua forma completa che usciva dalla nebbia era ciò che Tyrion stava guardando nel poster a lui dedicato.
Ora, i suoi occhi, sono raffigurati nel poster di questa ottava stagione.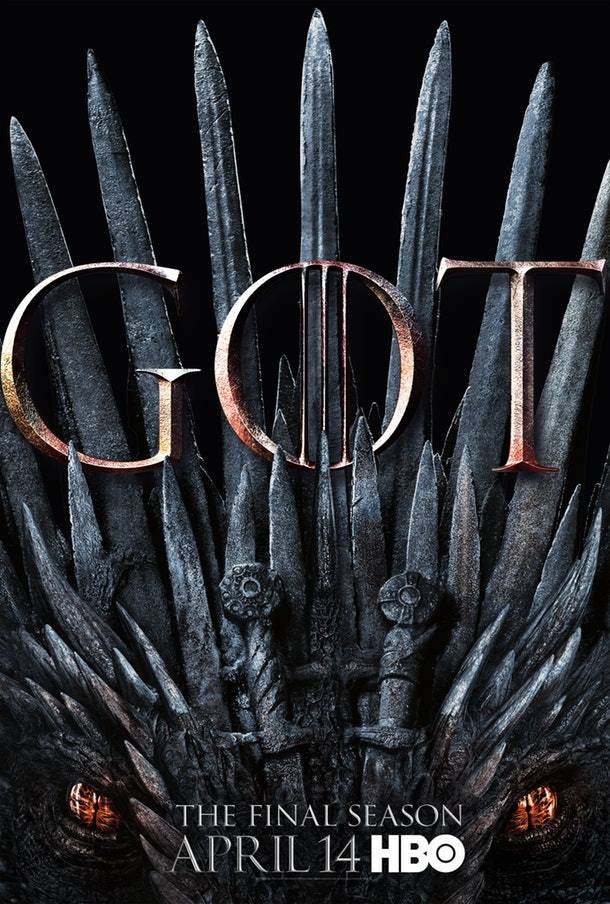 L'immagine è un'eco al poster della prima stagione: il risultato finale è perfetto poiché è stato confermato, nel corso del tempo, che la stagione finale conterrà molti richiami agli episodi di debutto. Gli occhi di Drogon come protagonisti, in basso, sono il chiaro segnale della presenza di Daenerys Targaryen per la conquista del Trono di Spade.
I fan più incalliti di Game of Thrones stanno già formulando diverse teorie su cosa il poster possa simboleggiare.
Voi cosa ne pensate?