Donne (da leggere con la tipica cantilena da arrotino), finalmente l'articolo da voi tanto atteso è arrivato. Settimane, mesi, addirittura anni passati a interrogarsi su quale potesse essere la chiave per sbloccare quell'esemplare "adulto" di maschio con un evidente problema di dipendenza da "Game of Thrones": quei tempi sono finiti!
Oggi andiamo ad illustrarvi in maniera (semi)seria quali potrebbero essere le strategie belliche più appropriate per conquistarvi l'attenzione e (ai 7 Dei piacendo) le grazie di questi uomini che desidererebbero così tanto trasferirsi a Westeros, lo strambo continente dove ogni cosa viene amplificata ed estremizzata, compresa la tematica amorosa (che laggiù è sinonimo di "sessuale").
Nella fattispecie useremo come esempi proprio 10 approcci che le donne autoctone hanno usato per far propri questi uomini così tanto diversi tra loro, eppure così simili alla selvaggina disponibile in epoca odierna!
SPOILER A: i maschi sono creature meno complesse di quanto sembri.
SPOILER B: colui che sta scrivendo questo articolo su Game of Thrones è un ometto di 24 anni, ogni conflitto di interessi sarà puramente casuale. Lo giuro.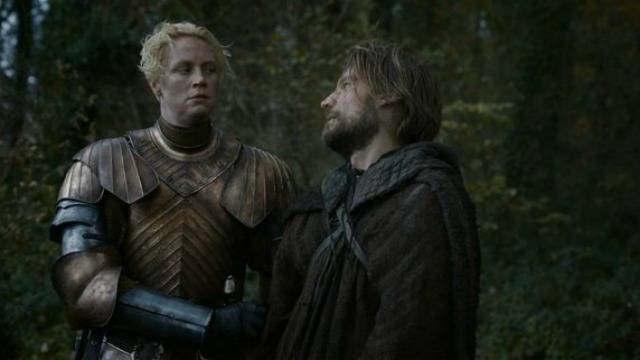 10) SII UOMO – Ovviamente il personaggio chiave di questo punto è Jaime Lannister, il (monco) principe azzurro innamorato di sé stesso che ogni femmina dei 7 regni o dei 5 continenti sogna di poter avere. Cosa cerca il buon sterminatore di Re? Cerca una donna con i cosiddetti e non è un caso che sia "conteso" tra la sorella Cersei, dotata di carisma, capacità decisionale e polso in proporzioni gargantuesche, e la bel..ehm.."l'ottima" Brienne di Tarth, che fa sostanzialmente del machismo e del senso dell'onore i capisaldi della sua esistenza. Dimostrate di avere personalità e fate vedere di essere cazzute: il vostro Jaime apprezzerà.