Oggi parliamo di shopping. Avete presente, no? Quella cosa adorata dalle donne e, il più delle volte, detestata dagli uomini. Non credo si possa biasimarli, il loro essere dei reggi borse umani non deve essere sempre piacevole… Ma sappiate che per questo vi ringraziamo!
Non è però questo il punto. Una buona telefilm addicted sa che molte volte conciliare tutte le sue passioni è la cosa migliore che possa capitare nella vita. Perciò, la domanda di oggi è: che succede quando le serie TV incontrano lo shopping? 
La combinazione sembra essere perfetta! Molte sono le serie in cui viene trattato l'argomento shopping e ci sono dei must che nel vostro elenco non possono mancare. Magari lo shopping non sarà l'argomento primario del telefilm, ma è una passione che accomuna tutte noi, e da brave spettatrici non possiamo che sentirci catturate da quel mondo di grandi firme, colori e soldi inesauribili. 
Ecco quindi la lista di serie TV che, se siete delle shopping addicted, non potete assolutamente perdere!
1. THE CARRIE DIARIES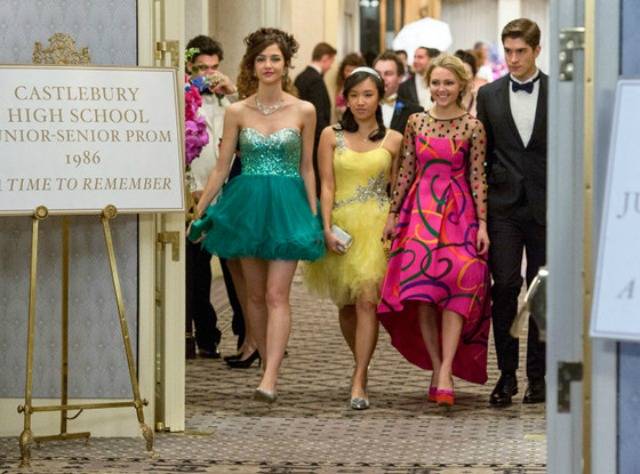 Considerato il prequel di Sex And The City, è uno dei telefilm che non potete perdere se amate davvero lo shopping. Con protagonista una giovane Carrie Bradshaw, il telefilm narra le vicende della scrittrice del sesso più famosa d'America, quando ancora non era così famosa e le sue passioni si limitavano allo stare con gli amici e, appunto, allo shopping. Non solo, Carrie dimostra di avere da subito una spiccata propensione per la moda, cosa che ben presto la porterà a scrivere per una rivista che tratta esattamente questo tema. E visto che tutti ricordiamo come la giovane Carrie sia riuscita a rendere favolosa una borsa schizzandola con degli smalti e aggiungendoci il suo nome, perchè aspettare a riguardare questa serie? Specie dopo una buona giornata di shopping!