Nel settembre del 2016 Netflix ci ha deliziato di una Serie TV nuovissima e piena di nomi noti dal mondo di Hollywood: si tratta di Easy!
Dal carattere antologico e minimal, in 8 episodi Joe Swanberg, produttore e direttore, ci racconta differenti storie e personaggi il cui unico filo conduttore è il mondo delle relazioni e del sesso.
È un tema trito e ritrito che non sembra annoiare mai. I titoli cult che hanno ispirato Serie Tv del genere sono Sex and The City in primis, The L World e il più recente Girls.
Tutte hanno donato innovazione, nuovi punti di vista, arricchendo il caleidoscopico genere in questione.
Ed Easy cosa apporta di nuovo?
Poco e niente, ma risulta essere una Serie Tv molto leggera e realistica grazie sopratutto ad alcuni elementi come l'improvvisazione alla mumblecore.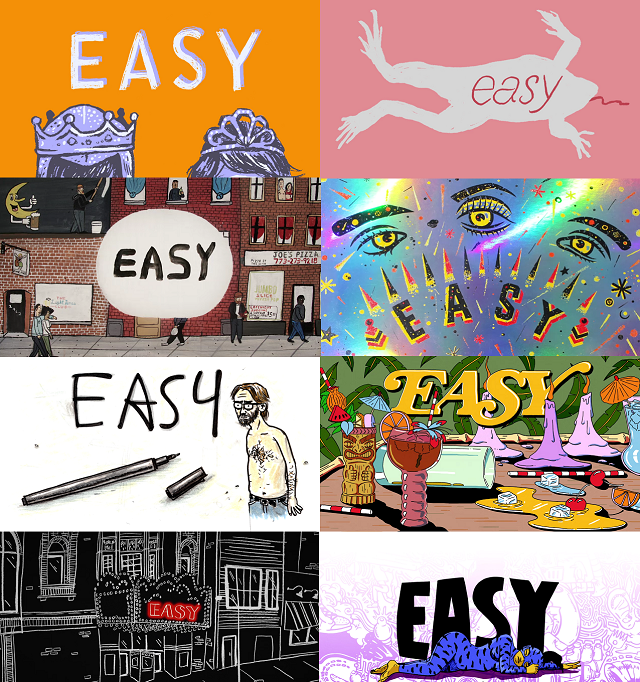 Ambientato lungo le strade di Chicago, il punto di vista fornito da Swanberg è accentuato dal suo stile indie e dall'utilizzo di un low budget per le location, oltre che ad una recitazione naturalistica basata su copioni che in realtà sono dei semplici suggerimenti.
Il regista si concentra sulle relazioni fra persone trentenni, insicure ed instabili, sia dal punto di vista economico che professionale.
All'interno dello show troveremo quindi una coppia sposata che prova a ravvivare il desiderio in occasione di Halloween; una giovane donna prende in considerazione l'idea di diventare vegana per accontentare la sua nuova fiamma; l'arrivo di un vecchio amico che mette in crisi il rapporto di una coppia; un fumettista che fa i conti con la propria ipocrisia dopo una notte di passione con una giovane fotografa e molte altre ancora.
Ogni episodio dura all'incirca 30 minuti ed è auto-conclusivo, il che gli fa perdere un po' di punti poiché si conclude troppo rapidamente, senza lasciar comprendere i personaggi fino in fondo.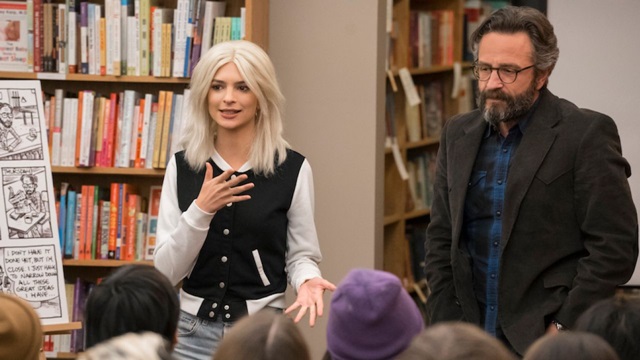 Ogni coppia viene analizzata attraverso il sesso, in tutte le sue sfaccettature, con un'atmosfera generale agrodolce, in cui l'attrazione fisica e il desiderio sono fonte di gioia e piacere e portano il personaggio a compiere un atto liberatorio.
In "Controlada" i tre attori principali regalano una storia classica e prevedibile senza cali di tensione e senza precluderci un sentimento di emozione nonostante il finale scontato.
In "Utopia" Orlando Bloom e Malin Åkerman danno vita a un episodio notevole, nonostante una trama inesistente.
Insomma, Easy trasmette emozioni ma le lascia in sospeso all'interno di episodi ricchi di domande senza risposta.
Ed è forse questo il più grande problema della serie, che di per sé è carina e godibile. In tal senso, il telefilm può risultare uno spaccato di vita, americana e universale, in cui il regista tenta esperimenti modesti ma coraggiosi, su cui Netflix punta tanto.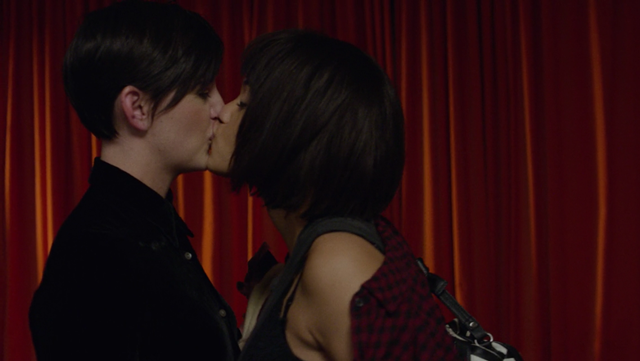 Mi sento di dire che Easy è un lavoro fatto a metà, in cui tutti gli aspetti tecnici come fotografia e setting, sono di ottima qualità e rendono la storia vera, onesta e senza filtri.
I personaggi sono piccoli imprenditori, studenti, artisti o intellettuali che si muovono sullo sfondo di una bellissima e multiculturale città come Chicago, ma alcuni mancano di convinzione e attrazione.
In conclusione, Easy è un prodotto che doveva rischiare un altro po', oltrepassare i canoni standard del genere romantico/antologico.
Ma da tutt'altra parte ha fatto un buon lavoro a livello recitativo, oltre ad aver creato alcune storie brillanti.
Una Serie Tv che regala scorci di racconti meravigliosamente reali e spunti sull'interazione umane ai giorni nostri, oltre che a lasciare con naturalità un seme di riflessione in ogni episodio.