Durante una noiosa serata, mentre spulciavo da cima a fondo il catalogo Netflix, cercando qualcosa di nuovo da vedere, mi sono imbattuta in Dynasty. E vi dirò, mi ha salvato dall'imminente morte per noia. Dynasty è la nuova fonte altissima, purissima e trashissima dalla quale mi sto abbeverando.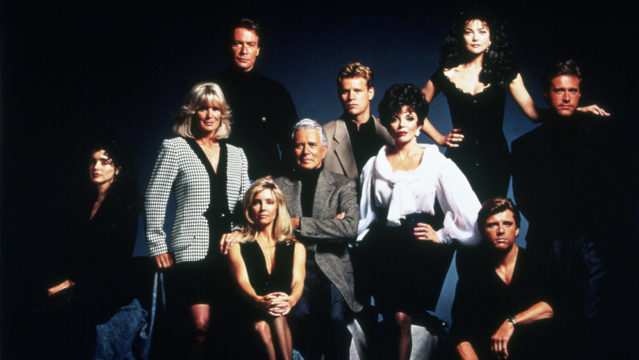 Dopo la fine di Pretty Little Liars (qui le notizie riguardo lo spin-off) e di Scream Queens, non avrei mai pensato che ci potesse essere un altro show altrettanto Trash (se non addirittura più Trash). Effettivamente non avevo considerato la possibilità che potessero fare un remake di una Soap Opera anni '80. Non perché fosse impossibile, ma perché di solito – le Soap iniziate negli anni '80 – sono ancora in onda. Per fare un esempio: Beautiful, il cui primo episodio è andato in onda nel 1987 ed è tutt'ora trasmesso allo stesso orario di trent'anni fa, sullo stesso canale.
Se gli intrighi e i segreti di Serena van der Woodsen e Blair Waldorf nell'Upper East Side non vi sono bastati, se guardare Ryan Atwood prendere a cazzotti chiunque e chiedervi come sia possibile che la noiosissima Marissa Cooper sia figlia di Julie Cooper non vi è bastato, se i misteri che colpiscono le casalinghe di Wisteria Lane e le domestiche di Beverly Hills non vi sono bastati, Dynasty è la Serie che fa per voi. È la Serie che stavate aspettando come l'ossigeno quando qualcuno emette una flatulenza in ascensore.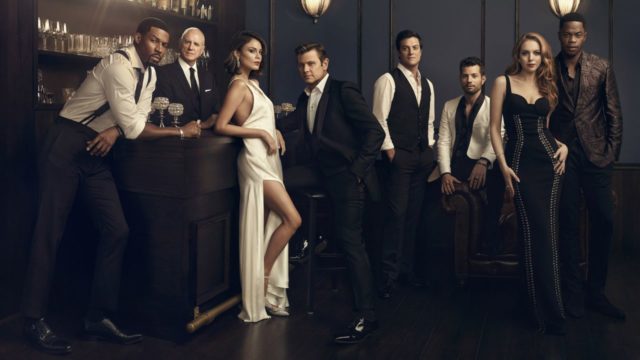 La storia gira attorno alle vicende della ricchissima famiglia Carrington, ricca ai livelli degli Hilton, dei Trump e delle Kardashian. Blake Carrington, magnate dell'energia coi capelli molto simili a quelli di Donald, convoca i suoi due figli, l'immensa Fallon e il buon Steven, nella sua maestosa villa per annunciargli il suo fidanzamento con Cristal Flores, ex addetta stampa delle industrie Carrington. Ovviamente tra il patriarca e la nuova sposa ci sono tanti anni di differenza quanti ne porto io con mio nonno e – giustamente – i figli del promesso sposo sono convinti che la loro nuova matrigna sia quella che Kanye West e Jamie Foxx definirebbero "Gold Digger", ovvero cacciatrice di dote. Nel frattempo, la morte inaspettata di un personaggio scomodo per il signor Carrington mette a repentaglio la reputazione del povero Blake e delle sue industrie.
Con una trama del genere è impossibile non appassionarsi alle scenette da Telenovela sud-americana che ci regalano ogni settimana. Dynasty è piena di intrighi e di segreti. È piena di scottanti e piccanti verità e di tante, ma tante liti. Solo nel Pilot c'è una scena in stile WWE WrestleMania.
Uno dei motivi per cui bisognerebbe guardare Dynasty sono i suoi personaggi. Sono dei personaggi interessanti, ben costruiti e soprattutto pieni zeppi di caratteristiche esilaranti. La maggior parte di loro sono delle persone pessime. Sono la rappresentazione precisa e puntuale di una famiglia con tutti gli agi che cerca di fare i propri interessi non curandosi delle conseguenze. "Il fine giustifica i mezzi" sarebbe lo slogan perfetto per la famiglia Carrington e compagnia cantante.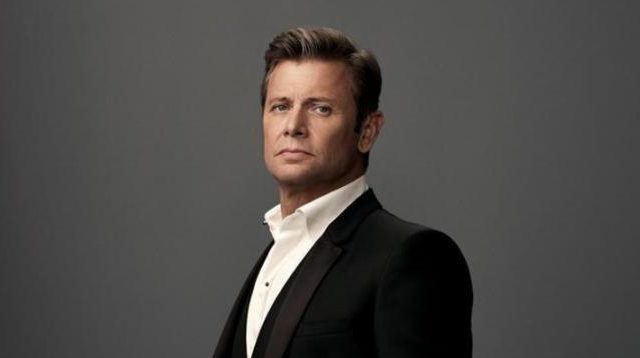 Innanzitutto c'è Blake Carrington. Blake è il tipico uomo ricco che pensa solo agli affari e a come può preservare e far crescere il suo patrimonio. È disposto a tutto per abbattere la concorrenza. È egoista, egocentrico e furbo. Secondo me sarebbe disposto anche a uccidere uno dei suoi figli se qualcuno gli garantisse la ricchezza eterna. Non si fida di nessuno e tramite sotterfugi e inganni ottiene tutto ciò che vuole. L'attore che lo interpreta, Grant Show, è conosciuto principalmente per aver interpretato Jake Hanson in Melrose Place e Spence Westmore in Devious Maids – Panni Sporchi a Beverly Hills.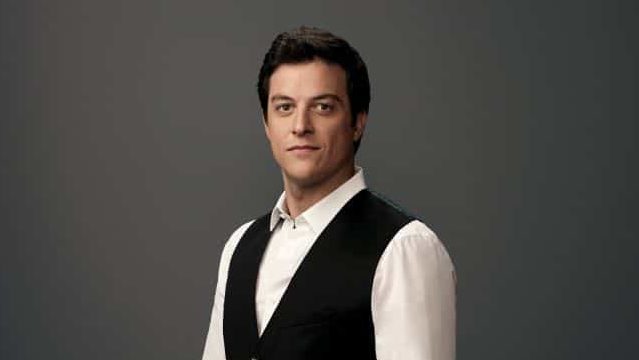 Poi c'è primogenito di casa Carrington, Steven, interpretato da James Mackay. Steven è il tipico ragazzo ricco che vuole giocare a fare il povero per vedere cosa si prova, mascherando il tutto con la scusa di voler prendere le distanze dalle decisioni del padre. Cercare di sopravvivere nel mondo come un hippy moderno ma non puzzolente. Tiene molto all'ambiente ed è la classica persona che andrebbe a vedersi un documentario di due ore e mezza sul compostaggio. Cerca di proporre a suo padre delle idee per rendere più ecologica l'azienda, ma solo dopo aver chiesto il suo perdono e aver avuto il permesso di poter rientrare a far parte della famiglia. Crede di poter rendere i suoi familiari delle persone migliori, ma finora non è ancora riuscito a cambiarli. E spero che non ci riesca mai.
Finalmente arriviamo al pezzo forte della famiglia, ovvero Fallon Carrington. Fallon è l'incarnazione dell'egoismo. È praticamente la versione femminile di suo padre, con la differenza che riesce a rendere tutto esilarante e divertente. È super snob ed è la classica ragazza ricca che schifa i poveri e cerca solo modi per arricchirsi. A differenza delle figlie di papà che siamo soliti vedere  nelle Serie Tv, Fallon lavora per guadagnarsi la sua parte di fortuna. Cerca in tutti modi di ottenere il ruolo di amministratore delegato nell'azienda del padre, lavorando da sola e non chiedendo favoritismi. Ovviamente, qualora i suoi sforzi e la sua bravura non venissero ricompensati, sarebbe capace di scatenare l'inferno. È assolutamente il miglior personaggio di Dynasty. L'attrice che la interpreta è – direttamente da Nickelodeon – Elizabeth Gillies, ovvero Jade West di Victorious. Finalmente abbiamo la prova che almeno un'attrice di Nickelodeon sa recitare davvero.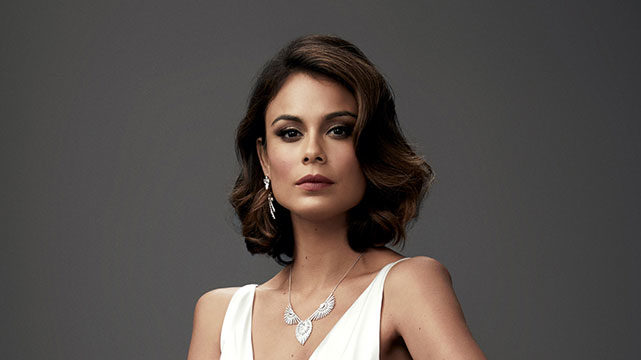 C'è anche Cristal Flores, purtroppo. Cristal è la fastidiosissima nuova fiamma del signor Carrington ed è una vera arpia. Cerca in tutti i modi di rendersi piacevole con il suo finto perbenismo e riesce solo a farti venire voglia di prenderla ripetutamente a testate sulle gengive. Nasconde un lato oscuro e probabilmente custodisce più segreti di quanti ne custodisca la famiglia Carrington. Assume delle espressioni facciali così fastidiose che preferiresti cavarti gli occhi con dei cucchiaini piuttosto che guardarla per più di dieci minuti. L'attrice che la interpreta, ovvero Nathalie Kelly, è conosciuta per aver interpretato il ruolo di Sybil in The Vampire Diaries.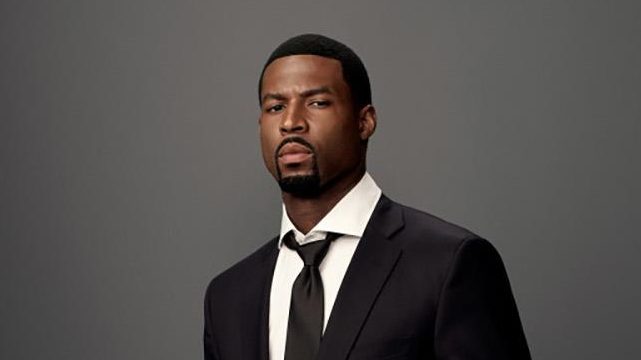 Poi c'è Michael Culhane, ovvero l'autista speciale di casa Carrington. Michael è innanzitutto davvero attraente e poi è estremamente dolce. È disposto a tutto per accontentare i suoi datori di lavoro, un po' come Frank Delfino con Annalise Keating in How To Get Away With Murder. Lo shippo tantissimo con Fallon. L'attore che lo interpreta è Robert Christopher Riley, noto per aver interpretato il ruolo di Terrence Wall nella Serie Hit the Floor.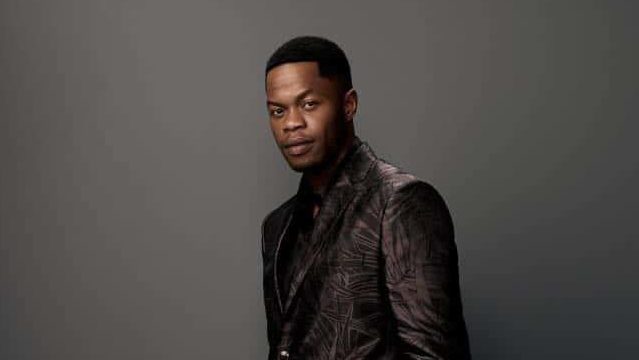 C'è anche Jeff Colby che è interpretato da Sam Adegoke, ovvero Chris Walker in Switched at Birth. Jeff era il pupillo di Blake Carrington e successivamente diventa il suo peggior nemico. È un genio della tecnologia e ha – chiaramente – una cotta così grande per Fallon che lo si può capire anche senza aver mai guardato Dynasty. Nonostante tutto e nonostante sia uno dei pochi personaggi buoni della Serie, non riesce a farti affezionare e a provare empatia per lui. Anzi, al contrario, la sua bontà è fin troppo sospetta.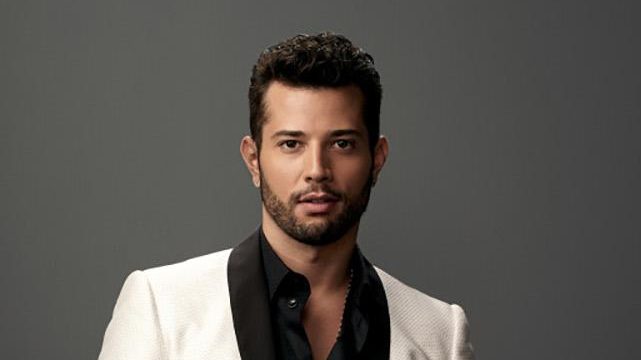 Tra i personaggi troviamo anche Sammy Jo che nella Serie originale era la nipote di Cristal, nel reboot è suo nipote. Sammy è innanzitutto uno gnocco da paura e poi, nonostante non sia direttamente imparentato con i Carrington, sembra avere a che fare di più con la ricca famiglia di quanto possa mai fare sua zia. È divertente ed è una carogna. Sfrutta le occasioni e le persone a suo vantaggio. Non ha un lavoro e scrocca vitto e alloggio dai Carrington. Insomma, è come se fosse perennemente in vacanza in un paradiso a cinque stelle.  Bravo Sammy Joe! L'attore che lo interpreta, Rafael de la Fuente ha interpretato il ruolo di Michael Sanchez in Empire.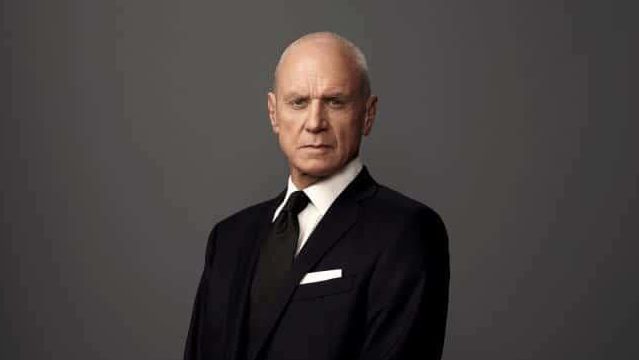 E per finire c'è il Joseph Anders, ovvero il maggiordomo dei Carrington. Di solito quello del maggiordomo è un personaggio marginale, non in Dynasty. In Dynasty il maggiordomo è una delle figure principali. Il signor Anders è meravigliosamente cinico, sospettoso, insidioso e ficcanaso. Riesce sempre a scoprire tutti gli scheletri negli armadi della gente che ronza attorno al signor Blake e famiglia. Per il suo datore di lavoro sarebbe disposto a qualunque cosa. È uno dei pochi uomini fidati del signor Carrington.
Personalmente lo amo perché non sopporta Cristal Flores e dunque merita un applauso di novantadue minuti e tutto il nostro rispetto. Questo personaggio è interpreato da niente poco di meno che Alan Dale, ovvero il nonno di Seth Cohen nonché secondo marito di  Julie Cooper in The OC (qui le 30 citazioni più iconiche), Caleb Nichol. Da uomo ricco e influente dell'Orange County a maggiordomo sconosciuto di Atlanta il passo è breve.
Ad ogni modo Dynasty è tutto ciò di cui gli appassionati di Trash avevano bisogno. Ti fa rimanere incollato alla sedia più di quanto riesca a fare Il Segreto con le ultra settantenni. Riesce a interessarti più di quanto Barbara D'Urso si interessi di disgrazie. Dynasty è una Serie Tv geniale e tutti dovrebbero guardarla.