Peter Jackson, uno dei registi più acclamati al mondo nonché dio indiscusso per ogni nerd degno di questo nome, è anche un grande fan di Doctor Who.
Da anni sostiene ripetutamente che gli piacerebbe collaborare con la BBC per dirigere almeno un episodio, ma la conferma non è mai arrivata nonostante il grande hype raggiunto con l'era Capaldi. Infatti nel 2015 Jackson ha filmato nella sua stessa cucina uno schetch con sua figlia e Peter Capaldi. Il simpatico siparietto vedeva il regista intento a lucidare le statuette degli Oscar e a commentare le mail di Moffat – ai tempi showrunner di Doctor Who – che gli chiede insistentemente di girare la serie. Improvvisamente arriva il Dodicesimo, il quale consegna una lettera e si presenta così:
– I'm the Doctor.

– Who?

– Correct.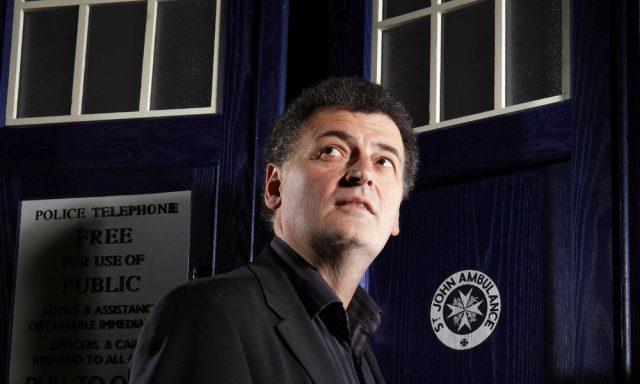 La scena si chiude con il Dottore che scappa a gambe levate inseguito da un Dalek (probabilmente proveniente dalla collezione di Peter Jackson) mentre padre e figlia corrono a vedere The Walking Dead. Infine la collaborazione tra i due avvenne, ma per il film Le avventure di Tintin.
Sembra però che Jackson sia ancora interessato a lavorare su Doctor Who: ne ha parlato questi giorni durante un'intervista per Yahoo Movies UK, in occasione del suo ultimo film Mortal Engines. Ammette di non aver trovato il tempo per guardare l'undicesima stagione e che sta ancora aspettando la chiamata dalla BBC:
"Non ho ancora visto il nuovo Dottore. Non ne ho avuto la possibilità perché sono stato così impegnato in questi film. Devo solo essere invitato e, se riusciamo a capire come fare, mi piacerebbe dirigere Doctor Who. "
È persino disposto a consegnare all'emittente britannica alcune risorse avanzate dal suo ultimo film, da offrire per "incrementare il budget della BBC": insomma, il pluripremiato regista ce la sta mettendo tutta per ottenere il ruolo. Stando agli ultimi rumors possiamo ipotizzare che potrebbe occuparsi di un'intera stagione o forse più.
In attesa che il binomio Peter Jackson – Dottor Who si concretizzi, godiamoci la visione del finale di stagione in arrivo il 9 dicembre!