Dopo solo due stagioni, dobbiamo già dire addio a Dirk Gently – Agenzia di Investigazione Olistica? Per la BBC sì. Ma i fan non sono affatto d'accordo con questa decisione. La notizia è stata resa nota prima dell'uscita della seconda stagione in Italia, arrivata su Netflix il 5 gennaio. La stagione si conclude lasciando delle cose in sospeso, dando così un punto di partenza per la terza stagione, che però probabilmente non arriverà.
Molto delusi dalla decisione presa, i fan – in particolare uno – non vogliono saperne di rinunciare alla Serie ispirata dai romanzi di Douglas Adams. Così, il fan Bennett DeMersseman ha deciso di creare una petizione per far produrre una terza stagione (e anche una quarta, una quinta…). Finora ha raccolto più di 55mila firme e il numero continua a crescere. Bennett DeMersseman scrive:
Dirk Gently is loved by many for being very original while being based on Douglas Adams' novels. The entire cast and acting has been astounding for the two seasons it was on air, as well as the amazing writing and direction it has taken. I hope that BBC, AMC, or Netflix will renew this awesome TV show for many seasons to come and that Arvind Ethan David is able to continue his wild and ambitious tv show with the many talented people working on it. Renew Dirk Gently!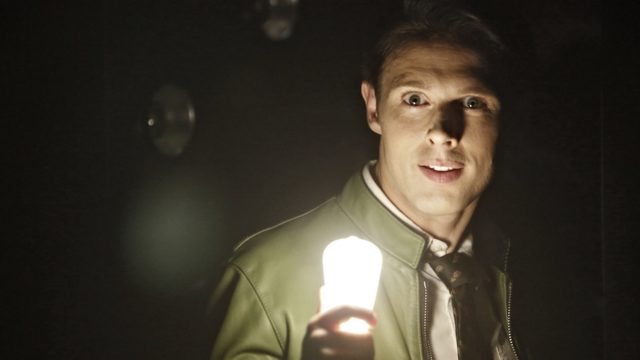 Se anche voi volete firmare questa petizione e provare a salvare Dirk Gently – Agenzia di Investigazione Olistica, non vi resta che andare su questa pagina (cliccando qui) e inserire il vostro nome, cognome e indirizzo email. Più firme verranno raccolte, maggiore sarà la possibilità di far arrivare il messaggio ai grandi Network. La petizione infatti chiede specificatamente a Netflix, BBC e AMC di fare in modo di produrre la terza stagione.
Se avete visto Dirk Gently – Agenzia di Investigazione Olistica e vorreste vedere altre avventure bizzarre, correte a firmare la petizione.