Dawson's Creek o The O.C.?
Capeside o Newport Beach?
Pacey Witter o Ryan Atwood?

Se fate parte di quel gruppo di telefilm addicted che ama i teen drama, non potete non aver visto queste due Serie Tv che hanno fatto la storia a cavallo tra gli anni '90 ed il 2000. Le trame sono differenti, anche se possiamo notare molte tematiche che le accomunano: l'amicizia, l'amore, le trasgressioni e la crescita dei personaggi.
Dawson's Creek è andato in onda per la prima volta in Italia nel 1998, scatenando non poca perplessità da parte di alcuni telespettatori che consideravano la trama parecchio "vivace". Protagonista di questa Serie è Dawson Leery, ma uno dei personaggi più amati è senza dubbio il ribelle Pacey Witter. I riflettori ruotano attorno alla vita dei due ragazzi e dei loro amici, tra cui Joey Potter, Jen Lindley ed i fratelli McPhee.
The O.C. è una Serie Tv più recente, in Italia è stata trasmessa per la prima volta nel 2004. Il protagonista è l'irascibile Ryan Atwood, finito in galera per aver aiutato suo fratello a rubare un'automobile. Verrà ospitato dai Cohen, stringendo amicizia ben presto con il figlio Seth e facendo la conoscenza dei ragazzi di Newport Beach, tra cui Marissa Cooper e Summer Roberts.
Possiamo affermare con assoluta certezza che Pacey e Ryan hanno fatto innamorare più di una generazione di ragazze, che vedevano in loro "l'uomo perfetto"; infatti, nonostante entrambi siano apparentemente fin troppo anti-conformisti ed amanti dei guai, come ben sappiamo nascondono un animo buono ed insicuro. Molti sono i punti che accomunano questi due personaggi tanto amati, ma oggi vogliamo soffermarci in modo particolare sulle loro differenze.
1. L'ASPETTO FISICO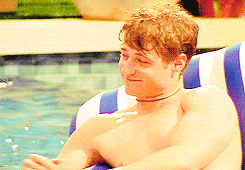 Nonostante vantino entrambi dei fantastici occhi azzurri, questo è probabilmente l'unica cosa riguardo l'aspetto fisico ad accomunare Pacey e Ryan. Infatti, mentre il primo è alto all'incirca 1,88 m, in un ipotetico incontro Ryan lo guarderebbe dal "basso" dei suoi 1,73 m circa. Nonostante ciò possiamo ben dire che mentre Pacey possiede un fisico più magro e meno "massiccio" (soprattutto nelle prime stagioni), Ryan è ben più muscoloso. Inoltre, mentre il migliore amico del caro Dawson Leery ha i capelli castani, il protagonista di The O.C. vanta una folta chioma biondiccia.