Se la seconda stagione di Daredevil ha riscosso tutto questo successo parte del merito va ai due personaggi che hanno fatto da contorno: Elektra e The Punisher. La serie targata Netflix ha avuto la geniale idea di far conoscere altri due supereroi Marvel che in un modo o nell'altro sono entrati nel nostro cuore. Concentriamoci ora sul veterano di guerra e analizziamo per bene lui, le sue motivazioni e il perché è diventato quello che è diventato.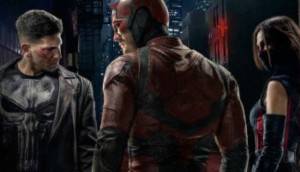 Bisognerebbe chiedersi prima di tutto perché The Punisher è diventato un eroe, e in secondo luogo se è giusto definirlo così o sarebbe più appropriato chiamarlo antieroe. Quello che si sa di Frank Castle è che la mafia gli ha ucciso moglie e figli, e lui per vendetta (chiamiamola così inizialmente) è diventato un giustiziere. Quello che non molti sanno è che il Punitore, così chiamato in italiano, è un personaggio nato nel 1974, che inizialmente viene usato come spalla di altri supereroi e poi, visto il grande successo, ottiene una testata propria. Uno dei crossover migliore di tutti però è quello che lo ha visto protagonista insieme al diavolo di Hell's Kitchen, Daredevil. Cosa buona e giusta allora ha fatto Netflix, rendendolo partecipe della formidabile seconda stagione di una delle migliori serie del 2015.
Quello che la serie tv ci mostra è un Frank Castle capace di tutto pur di eliminare i cattivi. Talmente bravo che quando elimina tutti i nemici da solo, la polizia pensa che sia stato un gruppo, e non un singolo uomo. Le sue qualità militari, sia da tiratore scelto che da stratega, lo aiutano nel suo compito di giustiziere. Il primo incontro con Daredevil fa capire il trend di tutta la stagione. Botta e risposta, i due sembrano pari, ma l'avvocato non è al meglio e viene sconfitto. Qui il primo esempio del perché The Punisher non può essere definito un cattivo. Frank spara in testa al nemico, sapendo molto probabilmente che era fatto di un materiale ultra resistente, così da stordirlo ma non ucciderlo. Da qui la faida tra i due si fa molto interessante, fino a quando il Punitore cattura il "rosso" e lo incatena. Ecco allora la prima occasione che ci permetterà di conoscere meglio Frank. I due scambiano qualche battuta. Daredevil è convinto che per fare del bene non c'è la necessita di uccidere qualcuno, anche se questo qualcuno è un pluriomicida mentre il marine spiega come questo bisogno c'è in quanto, ogni cattivo in un modo o nell'altro prima o poi tornerà a fare del male.
Capiamo che per Frank tutto è bianco o nero, o si fa giustizia eliminando tutto il marcio che c'è in giro, o questo non verrà mai sconfitto del tutto. Battaglia dopo battaglia i due si scontrano più volte, fino ad arrivare all'arresto di Castle. Sembra tutto finito, ma una volta che l'avvocato scopre le origini di Frank e il perché è diventato così, decide di difenderlo in tribunale. Per problemi vari la causa non viene vinta e Castle viene arrestato ma dopo una sola notte e dopo aver dimostrato tutte le sue capacità militari, riesce ad evadere. Alla fine dei conti, Daredevil e The Punisher saranno alleati, con l'obiettivo di uccidere un nemico comune. Ecco un altro punto chiave su cui riflettere. Il marine impedisce all'eroe mascherato di uccidere qualcuno, perché altrimenti non sarebbe più potuto tornare indietro diventando così la persona che non avrebbe mai voluto essere. La seconda stagione termina con il Punitore che mostra il teschio, il suo simbolo.
Dopo aver raccontato quello che The Punisher ha fatto nella serie, possiamo cercare di analizzare il motivo per cui ha fatto tutto ciò fino a capire se è un vero eroe o semplicemente un criminale che gioca ad ammazzare i cattivi.
Probabilmente non si può arrivare ad una risposta esatta, ma si può dire con certezza che Frank Castle è un personaggio d'amare o da criticare senza vie di mezzo. È giusto che in un mondo di supereroi bravi e giusti, ci sia qualcuno che la pensi diversamente. Probabilmente molta gente si immedesima in lui, in qualcuno che è più drastico dei soliti personaggi Marvel, che odia il male con tutto se stesso, cercando di eliminarlo alla radice. Un altro fattore da considerare è la vendetta. È vero il percorso di The Punisher inizia a causa di una vendetta verso la mafia che ha ammazzato tutta la famiglia ma è pur vero che se il nome dell'eroe è questo, qualcosa dovrà pur dire. Vendetta è diverso da Punizione. "La vendetta non è un motivo valido, è una risposta emotiva. No, non vendetta… Punizione". Citando The Punisher del 2004, quello che qui Frank Castle spiega è che la vendetta è solo un'emozione mentre quello che lui compie è una punizione, qualcosa che è giusto fare. Anche se drastico, quello che l'eroe fa è punire i cattivi, uccidendoli così da non poter causare più problemi. Se questa è la scheda tecnica di The Punisher, ancora più appassionante è la sua scheda emotiva. L'essere stato un soldato lo porta ad essere diligente, corretto e leale, ma l'essere diventato un eroe/giustiziere lo rende più tenebroso e privo di regole, o meglio con solo una regola, uccidi i nemici e salva i buoni. Una persona senza poteri, non  un Dio come Thor, non  un mutante con qualche particolare potere, un semplice uomo addestrato militarmente, che per amore della famiglia defunta decide di diventare un giustiziere. Alcuni possono criticarlo, ma molti lo amano e lo definiscono uno dei migliori super eroi di sempre, tanto da farlo posizionare al 27° posto nella classifica dei più grandi eroi di sempre dell'IGN ed avere una vera e propria citazione nel film American Sniper.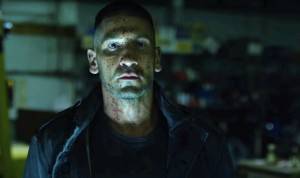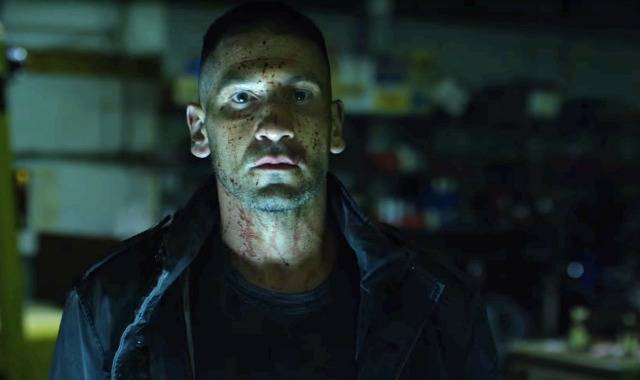 Dopo questa analisi si può dire certamente che per The Punisher va bene sia l'appellativo di eroe che quello di antieroe perché in fin dei conti, quello che interessa al soldato è semplicemente eliminare il male e non gli è mai interessato, e mai gli interesserà, cosa la gente pensa di lui!
Infine onore e gloria va ancora una volta a Netflix, che ha saputo raccontare in pochi episodi, le origini di Frank Castle,riuscendo ad essere molto dettagliata e ad aver corretto alcuni errori che il film aveva commesso, come per esempio l'esistenza della figlia Lisa, che nella pellicola cinematografica non era presente.
Ora i fan chiedono sicuramente a gran voce uno Spin-off sull'eroe con il simbolo del teschio dipinto sulla maglia, per conoscere meglio Frank Castle, per capire meglio le sue motivazioni e per scoprire tutto ciò che c'è da sapere su The Punisher!