Il panorama seriale è talmente vasto e sconfinato, che spesso e volentieri l'imbarazzo della scelta sfocia in un dubbio amletico. Molto frequentemente l'eccessiva concorrenza fa sì che alla nostra attenzione sfuggano prodotti di una qualità incredibile, o piccoli capolavori oppressi dai vari nomi che dominano il mercato. Questo articolo nasce proprio per aiutare gli addicted in difficoltà o per illuminare la via a quelli affermati e vogliosi di nuove scoperte.
Parliamo di una serie stratosferica. Una serie considerata un capolavoro in madre patria ma che in Italia ancora non si è affermata come meriterebbe. Parliamo di Penny Dreadful e del perché, secondo noi di Hall Of Series, rappresenta un prodotto imperdibile!
Penny Dreadful è un dramma ambientato in una misteriosa e enigmatica Londra Vittoriana, nelle cui più recondite viscere vivono, sotto mentite spoglie, creature di ogni tipo e personaggi fuori dal normale. In questo tenebroso scenario un aristocratico locale, tale Sir Malcolm, riunisce per una crociata personale personaggi letterari del calibro del Dr.Frankenstein e Dorian Gray oltre agli inediti, ma fascinosi, Ethan Chandler e Vanessa Ives. Quest'ultima interpretata da una Eva Green ispiratissima e in forma stellare.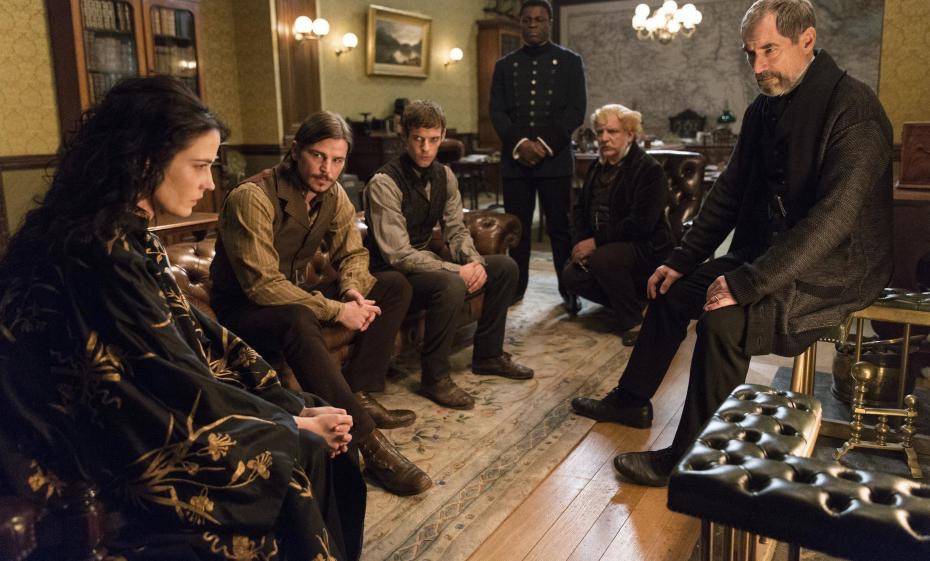 Penny Dreadful è il giusto compromesso tra sacro e profano capace di inserire nella stessa storia tematiche demoniache, religiose, familiari e erotiche (per la gioia non solo dei maschietti ma stavolta anche delle femminucce).
Perché in questa serie la censura sembra non avere la minima influenza, e tale intraprendenza è solo uno tra i pregi caratterizzanti di Penny Dreadful; come già detto il cast è da urlo e accanto a Eva Green troviamo: l'ex 007 Timothy Dalton, Josh Hartnett e l'ex companion del Dottore Billie Piper (meravigliosa nei panni di Brona Lovercraft prima e di Lily Frankenstein dopo), oltre a farci scoprire attori spesso sottovalutati come Reeve Carney (Dorian Gray), Rory Kinnear (La Creatura/Calibano/John Clare) e Harry Treadway (Victor Frankenstein). Interpretazioni fenomenali regalateci da attori che sembrano nati per questi ruoli.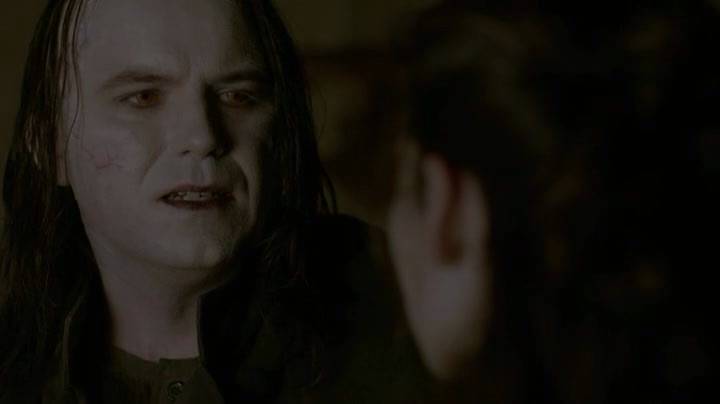 Il cast ragguardevole e l'intraprendenza scenica fanno da condimento ad un'ambientazione studiata nei minimi particolari e curata all'inverosimile. La Londra Vittoriana illustrataci da Logan è il frutto di un lavoro scrupoloso e mirato a rasentare la perfezione. Luoghi perfetti accompagnati da una regia cristallina e impeccabile.
Nel contemplare la meraviglia scenica (cast, ambientazioni e regia) non bisogna dimenticare di sottolineare il fascino di una storia che coinvolge lo spettatore; costretto spesso a domandarsi quale sia realmente il volto del bene in Penny Dreadful. Perché questa è la storia di come il male possa nascondersi anche nel più celeste degli angeli e di come anche la più pulita delle anime possa farsi corrompere dai piaceri della carne. Il Diavolo resta a guardare mentre il fallimento di Dio si palesa nelle strade e nelle vite dei nostri protagonisti; spesso indotti al peccato, vittime della lussuria e sedotti dal male. Perché l'alienazione cui sono sottoposti i personaggi principali spesso sfocia in un odio sepolto verso la società e verso coloro che non accettano la loro diversità, rendendo molto più sottile il confine che li separa dall'essere una minaccia.

L'acclamato sceneggiatore John Logan ha tirato fuori un piccolo capolavoro poetico e brutale allo stesso tempo, che sta pian piano riscuotendo un grande successo e che sta incantando milioni di telespettatori; colpiti in particolar modo dall'impatto visivo, da una storia ricca di mistero, da una poetica micidiale e da una spregiudicatezza a tratti geniale.
Secondo noi di Hall of Series, Penny Dreadful è un prodotto imperdibile e incredibilmente valido che non vi farà pentire minimamente di aver ascoltato, qualora vogliate farlo, questo "Consiglio Seriale".
Ovviamente dovete passare dalla nostra affiliata Penny Dreadful – Italia !