Non vi preoccupate, qui nessuno vi farà sentire in colpa. Potrete finalmente ammettere senza vergogna di aver divorato Chilling Adventures of Sabrina in un giorno e mezzo dopo la data di rilascio. Sapevamo che sarebbe stata diversa rispetto a Sabrina, vita da strega. Già dal primo teaser la nostra curiosità crebbe a dismisura. Ma l'attesa è stata soddisfatta alla grande.
Ci siamo innamorati fin da subito di Chilling Adventures of Sabrina e della sua protagonista. Per questi 5 motivi e per molti altri ancora.
1) I Want it all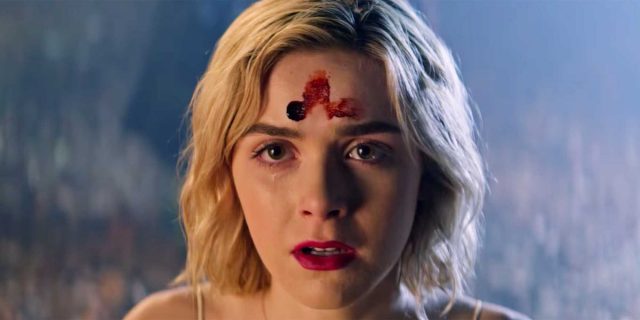 Sabrina fin da subito mostra di essere una piccola ribelle, di non essere facilmente plasmabile – nemmeno dalle persone a lei più vicine – e di essere non solo decisa ma anche testarda (nel bene e nel male). Non vuole sottoporsi al rito d'iniziazione satanico – il Dark Baptism – e non è disposta a rinunciare al mondo umano in cui è cresciuta e che le ha regalato amici meravigliosi come Harvey, Rosalind e Susie. Per ottenere quello che vuole è disposta ad andare in tribunale contro il diavolo in persona.