Se siete dei fan di Breaking Bad e la serie tv vi manca da tempo, il nuovo gioco mobile potrà venire incontro alla vostra nostalgia. Il drama si è concluso ormai da 5 anni ma la sua iconicità non ha età. Oggi i fan hanno la possibilità di entrare nel vivo della serie.
Grazie al nuovo mobile game dal titolo Breaking Bad: Criminal Elements, gli amanti della serie potranno tuffarsi ancora una volta nel mondo creato da Vince Gilligan e tornare nel New Mexico.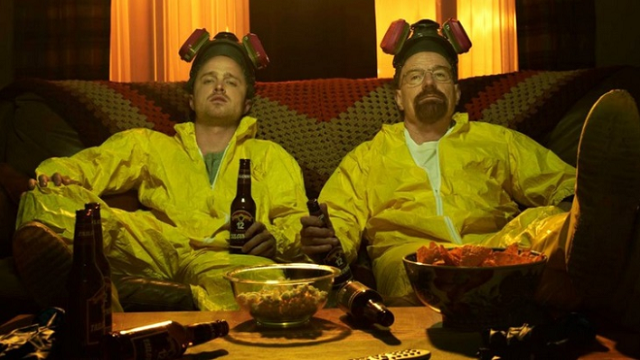 Al momento i dettagli del gioco sono pochi, ma qualcosa è già stato rivelato. Sappiamo infatti che sarà gratuito e i giocatori dovranno progettare in modo strategico un'operazione criminale. L'intento sarà, ovviamente, quello di vendere la blue meth.
È stata anche rilasciata una breve sinossi di Breaking Bad: Criminal Elements:
Il gioco avrà come protagonista Walter White, un insegnante di chimica che diventa un produttore di meth, e il suo socio criminale Jesse Pinkman. I giocatori avranno inoltre la possibilità di interagire con altri personaggi iconici della serie, come Saul Goodman, Gus Fring e Mike Ehrmantraut.
Breaking Bad: Criminal Elements è sviluppato da Plamee e realizzato da FTX Games (che ha prima rilasciato Narcos: Cartel Wars, gioco basato su un'altra serie tv di successo). Ma non è finita qui: la compagnia sembra amare davvero il mondo delle serie tv. Infatti, secondo quanto riportato sul suo sito, sta sviluppando anche giochi basati su Criminal Minds e The Walking Dead.
Lo stesso Vince Gilligan ha detto la sua opinione a The Hollywood Reporter, confermando:
FTX Games ha cura dei dettagli e anche del nostro team creativo. Sono stato sorpreso dal loro impegno nel creare un'autentica estensione dell'universo della serie. Credo che questa esperienza sarà molto divertente per i fan, soprattutto perché potranno interagire con i personaggi di Breaking Bad in un modo completamente nuovo.
Non potete perderlo! Breaking Bad: Criminal Elements sarà disponibile su iOS App Store e Google Play nel 2019!