Il volto di un attore è molto più di una caratteristica fisica: è un biglietto da visita, il suo principale e più immediato tratto distintivo. Il talento di chi interpreta una parte non emerge tanto dalla memorizzazione di qualche battuta, quanto dalla capacità di interiorizzare l'essenza di un personaggio e, al contempo, di "contaminare" quest'ultimo con la propria personalità e la propria visione del mondo. L'espressività è così importante proprio perché permette di comunicare con lo spettatore al di là di parole e copione, creando una versione unica del personaggio a cui tutti potranno affezionarsi (guardiamo solo il successo di Walter White in Breaking Bad). Come sempre, qualcuno ha imparato la lezione meglio di altri, ed ecco perché oggi vi proponiamo la classifica dei 10 attori con la miglior mimica facciale!
10) Neil Patrick Harris (How I Met Your Mother)
Al decimo posto troviamo un attore plurinominato agli Emmy e ai Golden Globe è Neil Patrick Harris, alias Barney Stinson in How I Met Your Mother. L'espressività dell'attore è anche l'asso nella manica del personaggio che interpreta. Barney dà estrema importanza all'esteriorità e, per rimorchiare, si gioca tutto nei primi minuti di approccio. Nonostante il superficiale savoir-faire di Barney ci diverta sempre e comunque, Neil Patrick Harris sa anche sorprenderci con la sua profondità e la capacità di portare a galla le emozioni più nascoste. Caratteristiche decisamente degne di nota, non credete?
9) Bob Odenkirk (Better Call Saul)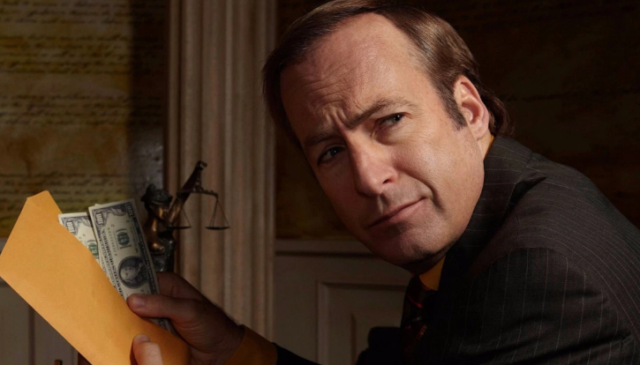 Attore, comico, sceneggiatore, regista, produttore: Bob Odenkirk ha fatto un po' di tutto, ma lo ricordiamo principalmente per il ruolo di Saul Goodman, prima in Breaking Bad e poi nello spin-off Better Call Saul, per cui ha ricevuto numerose nomination al Golden Globe e agli Emmy come miglior protagonista in una serie drammatica. La sua mimica facciale incredibile valorizza moltissimo il personaggio di Saul e il suo stile da saltimbanco e da bus-bench lawyer.
8) Chris Pratt (Everwood, Parks and Recreation)
I più lo conoscono per la simpatia e il grande cuore di Peter Quill, alias Star Lord, in Guardiani della Galassia Vol. I e II, ma la verità è che Chris Pratt ha dato il meglio di sé anche in altre occasioni, serie tv comprese. Lo ricordiamo nei panni di Bright nella serie Everwood, andata in onda in Italia fino al 2007, e successivamente in Parks and Recreation come Andy Dwyer, un musicista scansafatiche e un po' rissoso, ex ragazzo di Ann Perkins. La dote di Chris Pratt sta nel giocare con una gamma di espressioni che oscillano tra il buffo e il minaccioso, e che lo possono trasformare in un uomo tanto burbero quanto emotivo. Credete che cambiare faccia sia facile?
7) Will Smith (Willy, Il Principe di Bel-Air)
Chi si scorda Willy, il Principe di Bel-Air? Gli anni '90 probabilmente non sarebbero stati gli stessi se questo sfrontato ragazzo di periferia non avesse sfondato il piccolo schermo delle nostre case, con i suoi sorrisoni a trentadue denti e una gioia di vivere contagiosa. In altre occasioni, e soprattutto nei lungometraggi, Will Smith ci ha saputo toccare con il suo lato più introspettivo e sensibile, dimostrandoci una versatilità e una capacità di comunicare emozioni davvero notevole, ma il ragazzino cresciuto "giocando a basket con gli amici" avrà sempre un posto speciale nel nostro cuore.
6) David Tennant (Doctor Who, Broadchurch, Good Omens)
Della carriera televisiva di David Tennant potremmo discutere per giorni, senza comunque analizzarla a dovere: dall'ispettore Alec Hardy di Broadchurch al demone Crowley di Good Omens, l'attore ha moltissimi alter ego. Per non parlare del personaggio che più lo ha reso noto, privo di nome, certo, ma dotato di una personalità pazzesca: il decimo Dottore è il preferito di una bella fetta di fan di Doctor Who, e di certo i suoi occhi sgranati e sognanti, che sembrano voler raccontare mille storie, hanno contribuito al raggiungimento del successo. Curioso, appassionato, tormentato, ecco com'è David Tennant: un volto impossibile da dimenticare.
5) Phoebe Waller-Bridge (Fleabag)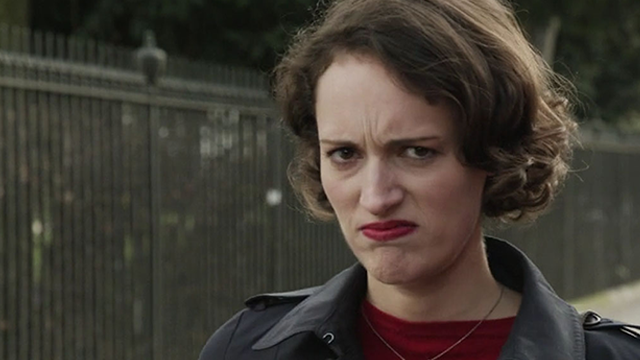 Simpatica, cinica e autoironica, Phoebe Waller-Bridge si è aggiudicata il titolo di miglior attrice protagonista agli Emmy 2019 per la sua parte nella serie televisiva Fleabag (se ancora non avete guardato questa perla di Andrew Scott, ecco perché dovreste farlo). Avevamo già potuto notare le sue capacità recitative nella seconda stagione di Broadchurch, tuttavia la sua interpretazione in Fleabag è brillante, sarcastica e assolutamente degna di nota, forse anche perché maggiormente sentita dall'attrice: in fin dei conti, la serie è tratta da una commedia teatrale scritta di suo pugno.
4) Peter Dinklage (Game of Thrones)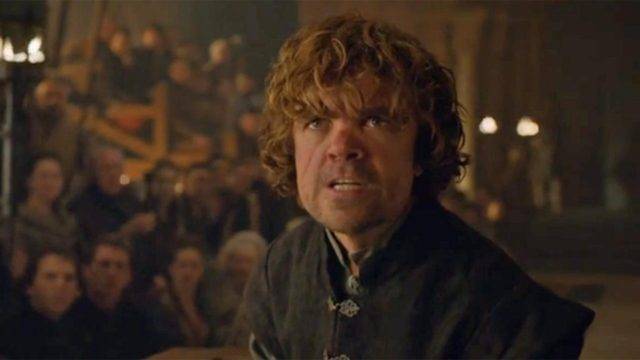 L'interprete di uno dei personaggi più acclamati di Game of Thrones non poteva non avere uno spazio in classifica. Peter Dinklage, come Jim Carrey, negli anni si è fatto strada non solo nel mondo della televisione, ma anche in quello cinematografico. Eppure, ad oggi, in molti lo collegano immediatamente alla figura astuta e viziosa di Tyrion Lannister. In queste vesti, Dinklage ci ha offerto molto più che trucchi e sotterfugi, e su una faccia solcata da cicatrici è stato in grado di dipingere dolore, rabbia e ferocia. Una scena per tutte: il suo discorso al processo della quarta stagione, in cui la pecora nera dei Lannister dà il via a una performance da brividi.
3) Travis Fimmel (Vikings)
Al terzo posto troviamo il protagonista di Vikings, Travis Fimmel. L'attore, di origini australiane, ha esordito sulla scena come volto di numerose campagne pubblicitarie, diventando un modello di fama internazionale. La sua carriera è proseguita poi nel mondo della televisione, interpretando il ruolo dell'avventuriero vichingo Ragnar. Se molte bellezze encomiabili scarseggiano di talento, non è questo il caso di Fimmel, i cui occhioni azzurri sono solo la ciliegina sulla torta. Un viso che sa trasmettere dolcezza e affetto, ma anche un'intransigenza e una crudeltà oltre l'immaginabile. Quando Ragnar ti fulmina con uno sguardo, che tu sia suo figlio o un nemico giurato, sai di avere poco da scherzare.
2) Bryan Cranston (Breaking Bad, Malcom in The Middle)
Non porre Bryan Cranston sul podio sarebbe praticamente un'eresia. Lo ricordiamo tutti sin dai tempi in cui faceva il padre di Malcolm nell'omonima serie: un uomo buffo, goffo e parecchio imbranato, che ci divertiva e ci inteneriva anche (e soprattutto) per il modo spaesato in cui corrucciava la fronte, o per l'inquietante e un po' folle luccichio che gli si intravedeva negli occhi quando un'idea gli balenava in mente. Facendo un salto temporale in avanti, la trasformazione in Heisenberg di Breaking Bad sembra incredibile, e proprio per questo è ancor più spettacolare. Nella serie conosciamo un professore di chimica pacato, gentile e spaventato, ma anche un rigido e spietato produttore di droga, e il bello è che Cranston si cala alla perfezione nella parte, seguendo magistralmente il mutamento interiore ed esteriore del personaggio.
1) Jim Carrey (Kidding)
In testa alla classifica svetta l'emblematico viso di Jim Carrey. Nonostante l'attore appartenga principalmente all'universo cinematografico, il suo contributo in ambito televisivo non è indifferente: dagli sketch anni '90 di In Living Color alla più recente Kidding, splendida serie di cui è protagonista, Jim Carrey conquista da sempre il cuore del pubblico con un senso dell'umorismo e un'empatia che partono direttamente dagli occhi. Nel caso dell'attore, l'espressività pazzesca si unisce ad autoironia e consapevolezza di sé, creando un risultato unico nel suo genere. Carrey si addentra nelle profondità del personaggio che interpreta, lascia che quest'ultimo si esprima liberamente esaltandone ogni espressione e riempiendola di significato, come nel caso di Jeff Piccirillo, proprio il protagonista di Kidding.