Non ci sono buone notizie per i fan di Better Call Saul. Aggiungiamo, tuttavia, che tutto sommato era prevedibile. Se infatti Vince Gilligan è al lavoro sul film dedicato alla vita di Jesse post Breaking Bad (qui trovate un articolo di approfondimento), risulta assai improbabile che possa contemporaneamente lavorare su un prodotto così delicato come la quinta (e probabilmente ultima) stagione della serie dedicata alla trasformazione di Jimmy McGill.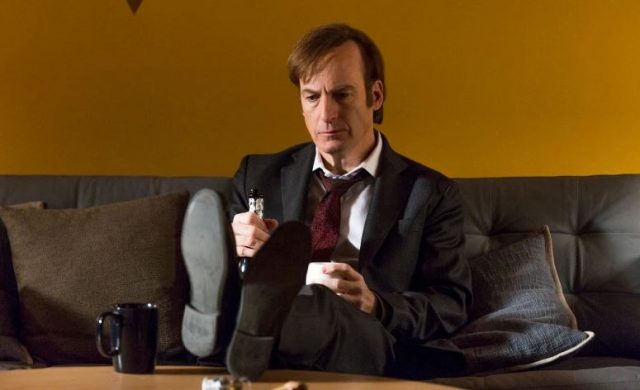 È infatti la presidente dell'AMC, casa produttrice di Breaking Bad e della serie su Jimmy McGill, a rivelare i piani di programmazione dei prossimi mesi. Sarah Barnett ha infatti dichiarato:
"Si tratta di qualcosa che dipende dai bisogni dei nostri creativi, e non vogliamo forzarli per poi ottenere come risultato uno show peggiore".
Il punto è, quindi, che non si vuole creare fretta agli sceneggiatori, permettendo invece loro di sviluppare con calma il seguito della storia. Ed è in questo senso che la Barnett spiega che tutto il 2019 sarà privo di Better Call Saul.
A scandire con ulteriore precisione i tempi è arrivato un eloquente tweet dell'attrice che interpreta Kim Wexler, Rhea Seehorn. Lo scorso 6 aprile, infatti, la Seehorn ha pubblicato un suo selfie presso quello che sembra l'aeroporto di Albuquerque, vista la grande scritta "Welcome to Albuquerque". La didascalia è:
"Let's do this!!!! Season 5 Better Call Saul, let the shooting begin!!!".
Let's do this!!!!
Season 5 @BetterCallSaul , let the shooting begin!!! pic.twitter.com/0m4kbv0cy8

— Rhea Seehorn (@rheaseehorn) 6 aprile 2019
Se le riprese sono dunque iniziate questa settimana, è lecito dover attendere un anno per la distribuzione della stagione. Domande lecite sovvengono: il film su Breaking Bad sarà collegato a Better Call Saul? Nello specifico, sarà collegato alle scene in bianco e nero della serie, in cui Jimmy/Saul è diventato Gene, il manager della pasticceria nel supermercato in Nebraska? Non è affatto improbabile, e in questo articolo abbiamo analizzato i motivi.
Dunque, purtroppo, c'è da aspettare. Nel frattempo, non può far male un bel re-watch.