Ma voi, onestamente, avevate capito qualcosa dal trailer di American Gods?
La mia composta reazione al trailer
Ma quanto è bello American Gods?
Quanto già ci siamo occupati di questa visionaria e superba opera artistica? Ne abbiamo sviscerato il punto debole, analizzato ciò che non ha funzionato nel corso della prima stagione e tanto altro ancora, perché questa Serie Tv merita tutta la nostra attenzione.
Ma facciamo un piccolo passo indietro, focalizzandoci su quelle che erano le nostre idee e aspettative, attraverso un occhio meno rigoroso, lasciandoci andare all'entusiasmo e, perché no?, a un po' di sana e becera goliardia.
Perché effettivamente, quanti di noi già conoscevano il contenuto del prodotto a firma Neil Gaiman?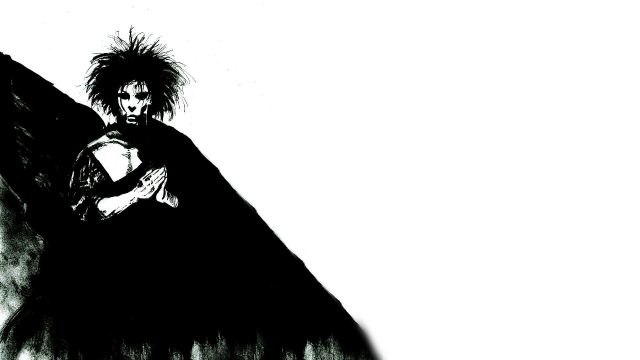 Se avevate letto il libro buon per voi. Personalmente ero legato all'autore statunitense dal suo The Sandman, ma di American Gods ero totalmente all'oscuro.
Conoscendo un po' Neil Gaiman, era lecito attendermi un'avventura tra l'onirico e lo psicotropo, ma al pari di coloro che non ne sapevano nulla della storia è bastato il trailer per lasciarmi estasiare da sprazzi di fantasia che avremmo poi apprezzato, puntata per puntata, in una chiave mai esplorata finora sul piano seriale.
Mi piace pensare di non essere l'unico che non conosceva affatto lo spessore e il carattere del romanzo.
Ecco perché, dopo aver visto il trailer, quasi due minuti di pura meditazione, mi sono lasciato sopraffare dall'hype dando vita a ogni tipo di speculazione.
Chiaro che tutti i i film che mi sono fatto non avessero diritto di cittadinanza. Veri e propri tentativi assurdi di sognare quale storia potesse consegnarci questa Serie Tv, alcuni dei quali al limite del ridicolo.  Ma tant'è, sono il tipo di serial addicted che scriverebbe delle sceneggiature senza alcun filo logico.
Della serie "viva il nonsense".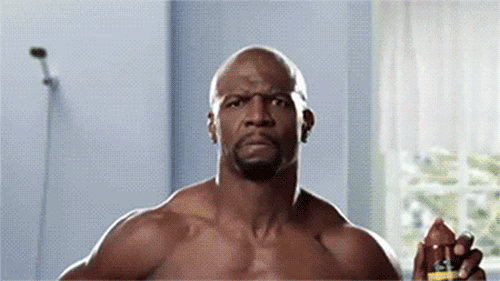 Confuso, spiazzato, in preda alla snervante attesa del primo episodio e intossicato da una buona dose di goliardia: vi racconto i 3 trip assurdi (e sbagliati) che mi sono fatto con questo stato d'animo guardando il trailer di American Gods!
(AMERICAN) GOD OF WAR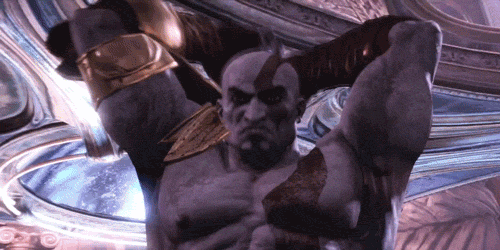 By the gods, what have I become? — Kratos
Come accennavo, conoscevo ben poco del romanzo di Neil Gaiman. Ecco spiegato perché, nella breve durata del trailer, la mia mente bacata ha partorito le idee più irragionevoli. Una di queste mi fa ridere al solo pensiero.
Inizialmente ci viene presentato il protagonista, Shadow Moon, appena uscito di prigione, che viene informato della prematura morte di sua moglie Laura.
La tristezza mi assale nel momento in cui lui lancia una moneta d'oro là, dov'è seppellita la sua amata (no, non c'avevo proprio capito niente).
Ecco poi che nell'inquadratura successiva abbiamo Shadow e Mr. Wednesday che si cimentano in un fitto e criptico colloquio. Chi è quest'uomo? Cosa vorrà mai da Shadow?  Ma soprattutto, è un Dio?
Magari è coinvolto nella morte della moglie! (fuoco)
O forse è soltanto un individuo che vuole aiutare il protagonista a scoprire l'identità di colui che ha ucciso Laura e vendicarsi! (acqua totale)
È vero, non avevo capito un bel niente, ma allora forza, spiegatemi voi perché mai American Gods non sarebbe potuta essere una storia di vendetta!
Uno scenario alla God of War per intenderci.
Avete capito di cosa sto parlando? La celeberrima serie videoludica sviluppata da SIE Santa Monica Studio, esclusiva per Sony. Qui Kratos, il guerriero spartano, muove guerra contro gli dei dell'Olimpo per prendersi la sua vendetta contro coloro che gli hanno distrutto la vita, strappandogli ogni legame.
Sarebbe stato fantastico vedere Shadow andarsene in giro a massacrare divinità su divinità – nel trailer scorgiamo un Mad Sweeney prenderle, e pure parecchie – e magari chissà, uccidere poi lo stesso Mr. Wednesday tra urla e sangue alla maniera di Kratos. Ce lo vedo l'ex galeotto urlare con veemenza contro il cielo "Odino!!!".